By Anonymous Paul on 18 April, 2017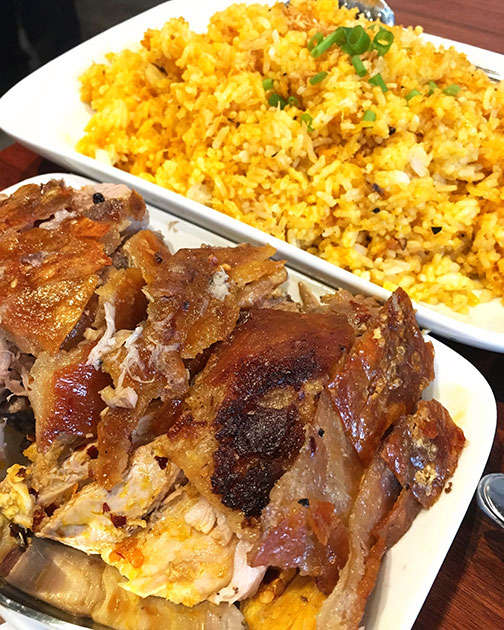 So Zubuchon set up shop in Manila. The endlessly controversial "best pig in the world" is now available outside of Cebu. I'm not really a big lechon fan in general so I'm not one to get into arguments of what's best or not. I just know what I like. I've only had the opportunity to try packaged and frozen versions of Zubuchon's lechon in the past years. But finally I've managed to taste freshly roasted ones in their Makati branch. Two weeks in a row.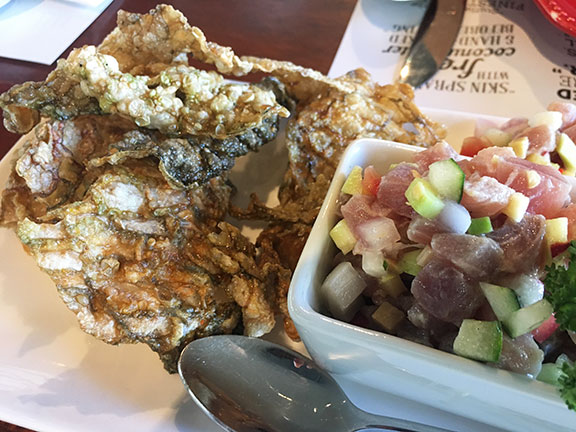 It's quite good. Very clean tasting and uses herbs and spices that make it taste closer to porchetta than lechon. The skin has this airy crunch to it as it has been painstakingly pricked all over before roasting. I like the spicy version; tossed in chili oil and sprinkled with chili flakes. And eat it as is as it is flavorful on its own. Though the staff seems prepared to offer Mang Tomas to those who need liver sauce to complete their lechon experience.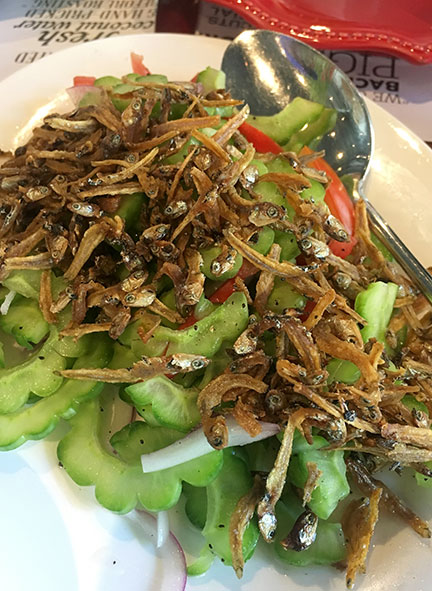 BUT. I came back to Zubuchon to sample their other Pinoy dishes. And they were all beautifully simple. Just like your mom's home cooking. Incredibly fresh vegetables to make their ensaladas. Tender and plump eggplants. Crisp slices of ampalaya that's surprisingly the opposite of a bad breakup— not bitter.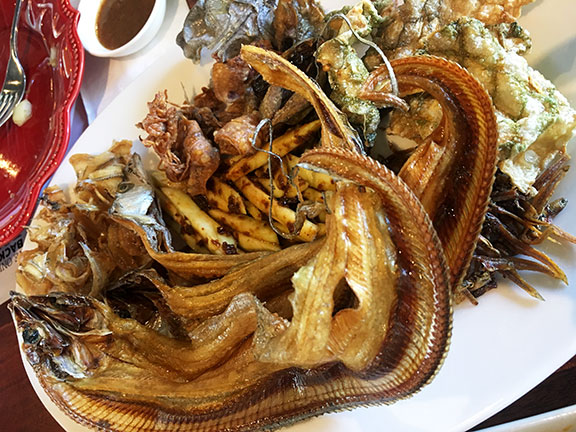 I loved the freshness of their kinilaw; sashimi grade tuna dressed ala minute in coconut cream, palm vinegar and punctuated with floral young ginger. And great textural contrast spooned over the fried fish skin. The deceptively small crab relleno stuffed with so much briny crabmeat. The buwad platter consisting of a generous assortment of fried dried fish and bagoong-tossed green mango at the center.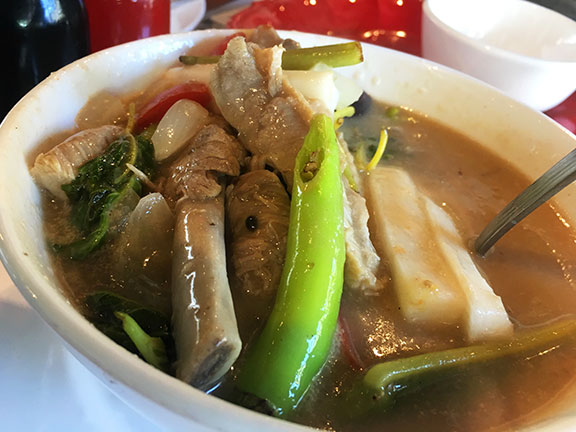 The sinigang sings with this sharp, clean tamarind base. The broth thickened by rice washings and the smoky pork rib meat just falls off the bone. I've yet to try the seafood kare kare but that looks like it's worth ordering on another visit.
I've had their halo-halo, mais con hielo and cassava cake for dessert and they were all good. They just do something right with Pinoy cooking. Things don't always have to be brown, muddled and greasy. Here, produce is fresh, flavors are clean. And this, to me, equates to comfort food. With or without lechon.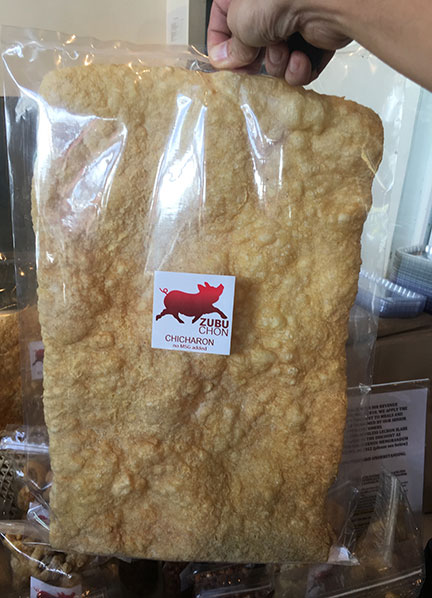 But if you still haven't had enough pork on one visit, get yourself one of those legal sized sheets of chicharron on the way out.
Zubuchon
Talisay Street,
Brgy. San Antonio,
Makati City
Tel. (+632) 800-5706, (+632) 809-0149
LABELS: Anonymous Paul, Lechon, Zubuchon