By sanju on 16 November, 2016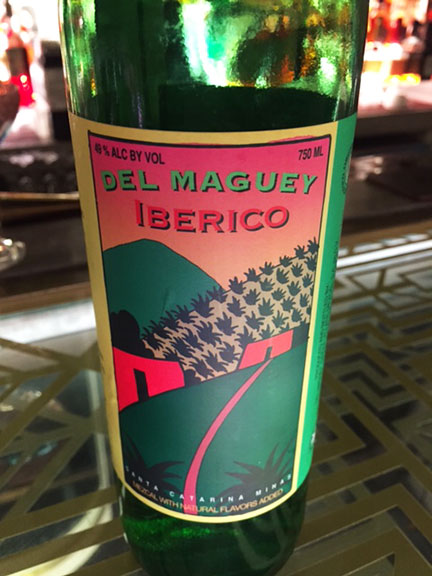 Despite Mezcal's rise in popularity around the world, it may never attain the same commercial success as tequila. Sustainability and its artisanal production methods greatly hamper its yearly production but this may not be such a bad thing. At times it is quite refreshing to enjoy a spirit that is rustic, traditional and still produced in a manner that spans generations – and in an increasingly commercialized world, mezcal is part of a rarefied club.
As with other spirits, Mezcal has a colorful past. It was used as a cure all for many ailments, minor or otherwise, and at certain points in time it was banned, regulated, and vilified. Yet somehow it has endured. The methods and processes in its production have remained unchanged for hundreds of years, thus allowing it to retain its artisanal quality and the panache of its spirit. A typical palenque or distillery set-up, where agave is wood fire-roasted, fermented, and distilled by palenqueros , is most often a makeshift structure in the middle of the Oaxacan countryside that houses metal vats, crude distillation apparatuses, and a "horno", a wood burning pit-like oven.
Since agave is also the source of the more popular tequila, comparisons are unavoidable. Tequila, technically a type of mezcal, can only originate from Jalisco, Mexico, while mezcal can be produced in 8 different Mexican States, although Oaxaca is generally considered to be the center of production. The blue agave is the only source for tequila while mezcal can be made from around 30 different varieties of agave with Espadin garnering the majority because of its relatively short maturity span of 7 to 8 years. Other varietals like Tripon and Tobaxiche are used sparingly since they both take about a dozen or more years to mature and thus, more difficult to sustain. Mexican law states that agave has to be double distilled for it to be acceptable. The alcohol content of mezcal ranges from 38 to 56% depending on the type of agave used.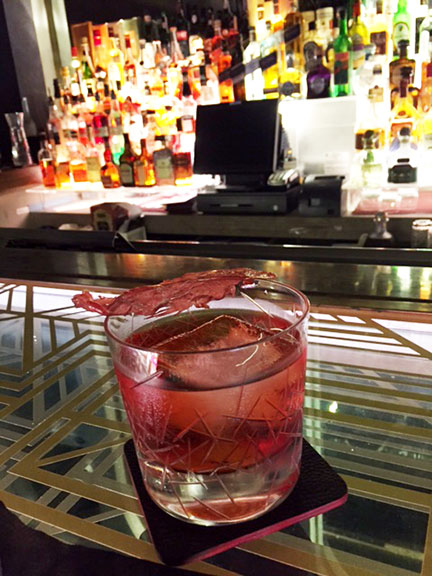 In cities like San Diego, Houston, and Tokyo ,where dedicated mezcal bars have been put up, the renaissance of the cocktail bar and the rise of cocktail culture have also enhanced Mezcal exports. Enter any decent cocktail bar around the world and there would always be a few cocktails that uses mezcal either as a base or at least as a wash. Jericson Co, proprietor and head bartender of The Curator, one of Manila's finer cocktail bars enjoys making cocktails using mezcal: "I like its spirit forward, smoky vegetal flavor with hints of bell pepper and roasted eggplant. I like using mezcal for classic cocktails like Last Words and Negronis. I find that it also blends in well as an addition to coffee based cocktails." Co adds that he is partial to the Oaxaca bottled Del Maguey brand of mezcal as he finds its complexity alluring. Ron Cooper, an American who is largely credited for taking Mezcal into the mainstream, owns Del Maguey. Cooper now has a collection of nine different types of Mezcal. All are still produced in small traditional Palenques. Other brands that are enjoying brisk sales are Mezcal Vago and Real Minero. All these brands are supporters of the old world Mezcal production processes and the Palenqueros that make them.
At Bank Bar, another Manila cocktail establishment, mezcal cocktails such as the citrus forward "The Mother Club" and an "Iberico Negroni" that is paired with a seared Jamon iberico slice, are also available, with rarer bottles of the spirit kept for patrons by request.
Just like Mezcal, the popularity of Mexican cuisine is also on the rise. Many Mexican restaurants have begun to include Mezcal pairings in their menus. Proponents of Mexican cuisine like celebrity chef Rick Bayles have traveled extensively around Mexico doing research and finding ways to incorporate Mezcal both as an ingredient and as an accompaniment. Further, other establishments have begun to offer periodic Mezcal Tasting Menus that are normally multi course affairs. These meals allow the diner to experience the synergistic relationship between food and Mezcal.
Bank Bar
Ground Floor, RCBC Savings Bank Corporate Center,
26th and 25th Street, Bonifacio Global City, Taguig
The Curator
134 Legaspi Corner Don Carlos Palanca Street,
Legaspi Village, Makati
*This article appears in the November 2016 issue of Town and Country PH