By Anonymous Paul on 19 October, 2016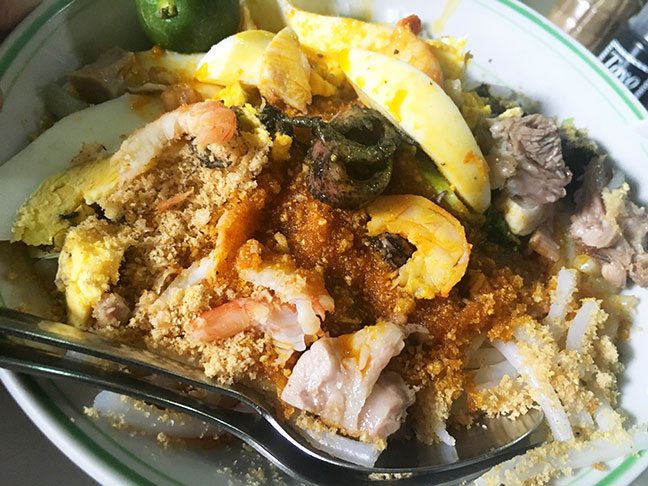 I was in Malabon recently to see some relatives. And it's fascinating how. when with family, one inevitably ends up talking about food. We were with some aunts and were discussing how our elders prepared the best pansit Malabon. Matter of factly. With a lot more vegetables and pork and smoked fish (tinapa toppings) that truly made the simple noodle dish explode with flavor.
Sadly they can't be bothered to prepare it anymore as, while it is a fairly simple dish, the components take quite some time to prepare. But they did say where to get something really close to what they made. And you can get it at Norma's Pansit Luglog.
I've tried a lot of this kind of pansit and I have to say Norma's makes a very flavorful one.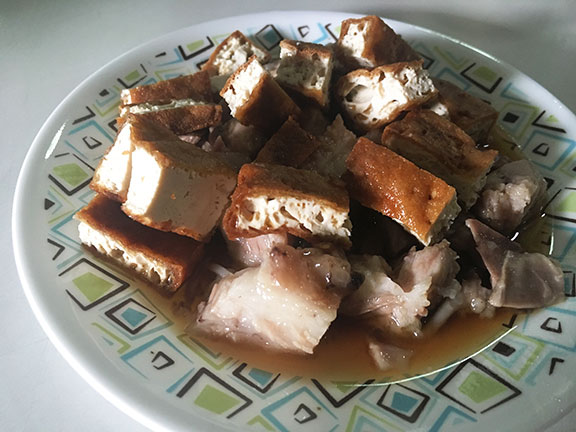 Generous amounts of crushed chicharron, boiled pork, squid, shrimp, boiled egg and achuete oil. I smell some lard in there as well. And a briny, deep, fishy flavor (in a good way); I'm guessing derived from shrimp stock/roe. Firm and thick rice noodles just the way I prefer as well. It's delicious and incredibly rich; but I do understand what my aunts were saying about the tinapa and vegetable component to balance things out.
As a side dish I had the tokwa't baboy. Pretty straightforward with very tender boiled pork (usually the mask and/or tongue part) and deep fried firm tofu tossed in a sweet vinegar dressing.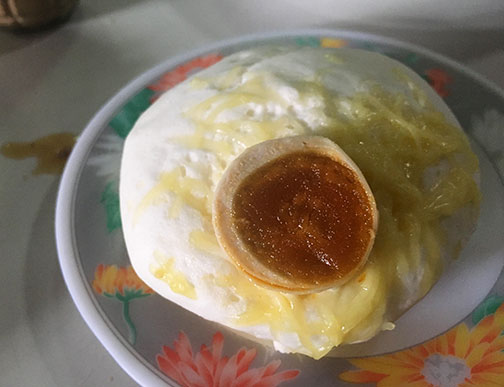 When asked what was usually paired with the pansit, the staff at Norma's said people usually have the puto. Carb on carb. But I understood how it worked as the relatively bland rice cake neutralized the richness of the pansit.
And if you're starting to get confused about the difference between pansit luglog and pansit Malabon…the elders say they're the same. It's just a matter of geography. Even if we just had to cross a few hundred meters to Norma's from Malabon, we were technically in Navotas.
Norma's Pansit Luglog
24 L.R. Yangco St.
Navotas East, Navotas
Tel. (+632) 282.1280
LABELS: Anonymous Paul, Norma's Pansit Luglog, pansit, Rosy's Pancit malabon