By sanju on 16 September, 2016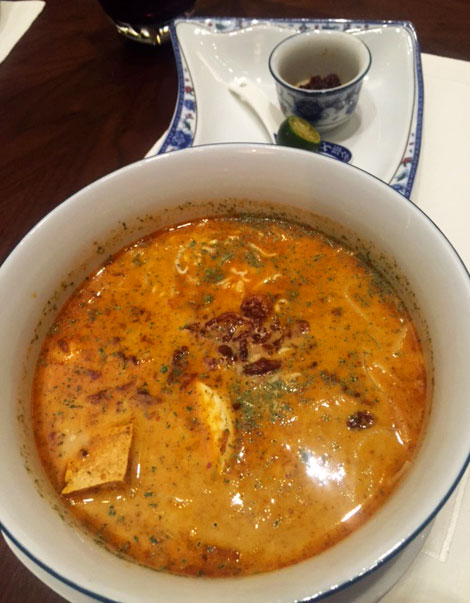 These past few weeks, our feed has been flooded with posts and photos of how great the Laksa at the Shangri-la at the Fort is. Being a fan of Laksa, I had to check it out for myself. Yes, the hype is real: The Shangri-la at the Fort does make a great bowl of Laksa. (P620) The Laksa is available on an a la carte basis in either the High Street Lounge or at the High Street Café. As per my experience, a single order is substantial enough for two people to share.
I had my Laksa in the elegant High Street Lounge. Although it is not part of the lounge menu per se, anyone can always request it to be served and this is exactly what I did. I found the Laksa to be full of flavor and incredibly balanced, with hints of Cockles and Prawn. It was not cloying and had just the right spice level. Additional spice can be tempered individually with some chili sauce that accompanies each order.
I really enjoyed myself discovering the different layers each sip of this complex broth brought out. Very highly recommended!
Shangri-La at the Fort
30th Street, BGC
Taguig, Manila
Tel (+632) 820.0888
LABELS: Laksa, Sanju, Shangrila at the Fort