By Kitchyart on 15 July, 2016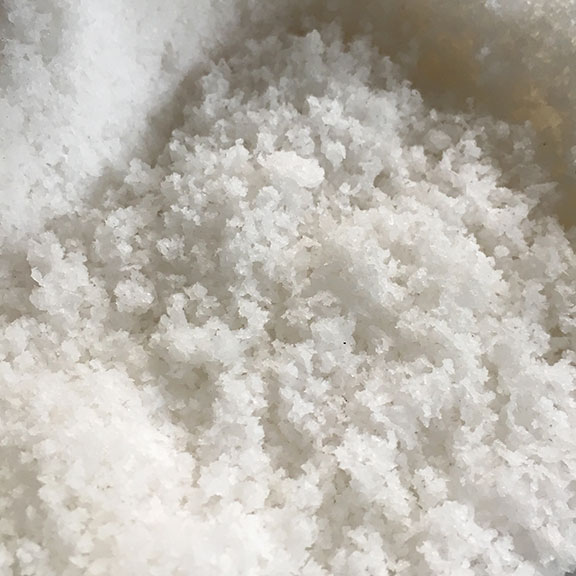 I recently posted a rant on social media about salt. I went to two supermarkets the same day and the salt available on the shelves were either iodized or imported (read: expensive). I even went inside a specialty health store to check if they sell local salt and they had iodized and non iodized imported options. I was running low on salt for baking and I thought "how hard can it be to buy salt?" (Okay, it was past 8pm and I was in a panic.)
I am no salt expert here. I normally buy my salt from someone who frequents Ilocos; where most households get their sea/rock salt in the wet market for P30-P50 per kilo. We use salt everyday to season our food, why is it not as accessible here in Manila?
Many years ago, there was a campaign by the Department of Health with a very catchy jingle "mag-iodized salt tayo" (let's use iodized salt) and it is still effective today. One friend pointed out that iodized salt was created for those who live far away from the sea, and my mom cited that iodized salt was given to those who lived up in the mountains. It doesn't make sense to me since our country is surrounded by water.
Going back to my rant, many people reacted to my post. Here at TFTP, we thought we would reach out to a wider audience through the site. We found places where to buy natural salt in Manila and we would like to encourage our readers to share some useful information to others out there.
Weekend Markets
Salcedo Saturday Market (Makati)
Legaspi Sunday Market (Makati)
SIDCOR Sunday Market (Quezon City)
Greenhills Sunday Market (San Juan)
Specialized Stores
Supermarkets
Puregold
Pioneer Center (Kapitolyo, Pasig)
Cash and Carry (Palanan, Makati)