By sanju on 13 July, 2016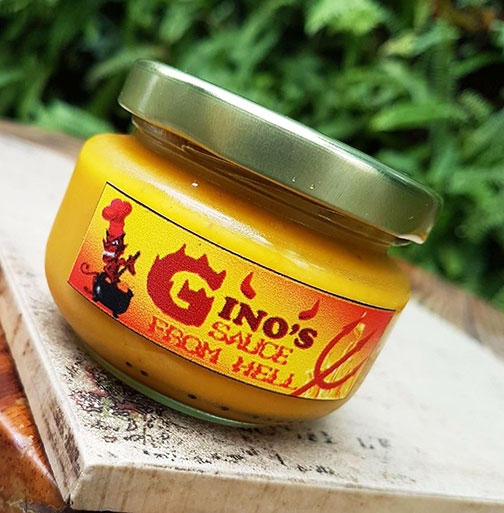 When it comes to eating spicy food or sauces, I have to admit that I am not as
hard-core as Anonymous Paul. But, I do like to experiment with hot sauces
especially those of the artisan breed. The latest I have tried is Chef Gino
Gonzalez' Gino's Sauce from Hell (P280/jar).
Chef Gino comes out with special hot sauces once every quarter depending on
what types of pepper that he can source. This time his Sauce from Hell uses
habanero peppers from Baguio. The heat from the habanero ranges from
150000 to 350000 SHU on the Scoville Heat Scale. Just for comparison, the
Jalapeno rates at 8000 SHU.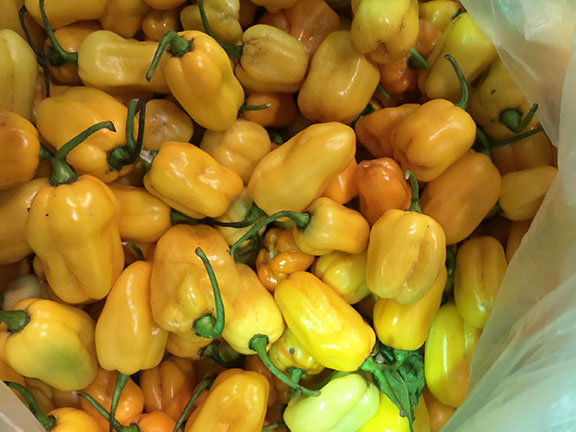 So you can imagine how hot the habanero is. This particular version is custard-like in consistency and has tropical fruit overtones. The heat is tolerable initially but comes in waves right at
the finish. Surprisingly, the flavor nuances are still evident considering the high heat emanating from the peppers.
I enjoyed using this sauce mixing it with my salad dressing and even with
barbecue sauce. However unless one has an extremely high tolerance, Chef Gino cautions that this sauce be used sparingly as it is very, very hot.
Gino's Sauce from Hell
Available at Café Ysabel and
La Taqueria Amiga Mia
While supplies last