By sanju on 27 May, 2016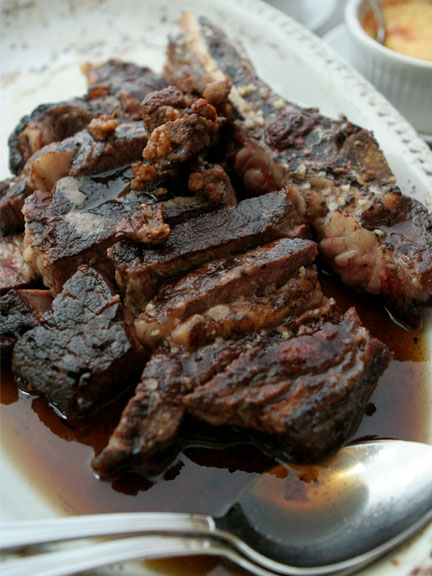 I recently asked a few of our friends in the industry about what they thought they would like to have for their last meals. In a way, it may be morbid, but it also shows interesting insight into how different minds work in, uhm, different ways. Check it out:
Noel Ermitano (Wine Connoisseur and Blogger, Eye on Wine):
"Last meal as in Patay na after? Hmmm, Then I would start with the Langoustine Ravioli of La Licorne (Fontevraud l'Abbey) with a fresh sancerre; Next, La tour d' Argent's Foie Gras de Trois Empereurs with a glass of Aged DRC Motrachet; Then the roast pigeon of Ma Cuisine (Beaune) with a 1990 d'Aangerville Volnay 1er Cru Champans. Dessert: The in –season fig pie of Ma Cuisine."
Clinton Palanca (Author and Food Writer For the Philippine Daily Inquirer):
"Peter Luger's steak medium rare with rice. Then a mont blanc from Angelina's (Paris) for dessert and a cup of Royal Blend Tea from Fortnum and Mason."
Elbert Cuenca (Restaurateur):
"If I can't have my last meal at Eric Ripert's Le Bernadin (New York), it will have to be a double gold tenderloin steak at Elbert's Steak Room."
Stevie Villacin (Head Kusinero at Stevie's Hainanese Chicken):
"My last meal would be my ultimate comfort food: garlic fried rice, perfectly cooked fluffy scrambled eggs, hamonado longganisa from bacolod with aged balsamic as sawsawan, san andres tapa with pinakurat vinegar and papaya atchara on the side."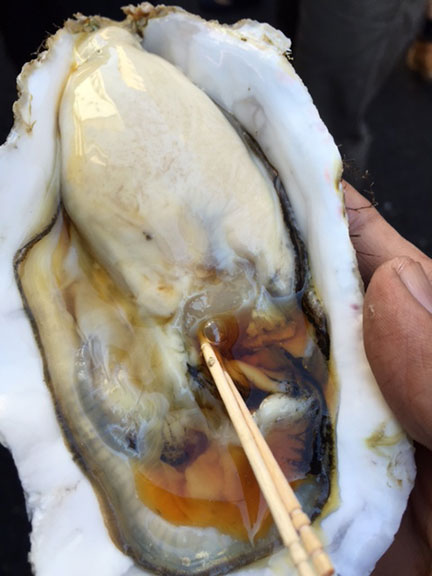 Allen Buhay (Head Chef at Wildflour Restaurant):
"I would sit on the beach in Big Sur, California and eat as much oysters, Santa Barbara uni and spot prawns as I can, while drinking a six-pack of Coors light and watching that famous sunset. That would be ideal."
Paul Syjuco (Table For Three, Please):
"Last meal before electric chair, I probably won't be that hungry…. a seafood dinner on the streets of Bangkok or a khao soi gai in Chang Mai."
Gene Gonzalez (Head Chef at Café Ysabel and Head of the Center of Asian Culinary Studies):
"Our town's oxtail stew called menudo sulipena braised slowly to tenderness with chorizos and melt in the mouth chickpeas; a pastel of pigeon with cubes of smoked ham, mushrooms and pork sausage; a pound cake iced with strawberry, peach, cointreau and a very light coffee buttercream called Princess Cake. To take me back to my growing years naturally, a good St. Estephe or Pomerol and finish with a Trockenbeerenauslese."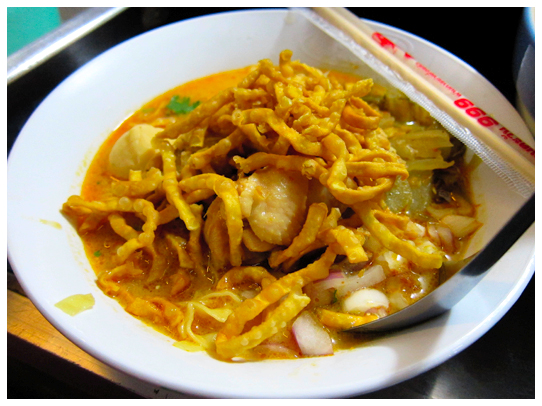 To Save the best for last!
Cyrene De La Rosa (Professional Eater and Food Writer for Interaksyon.com):
"My last meal will be a whole day eating spree of random favorites that will include some of this and MORE for sure. Blueberry Pancakes with Maple Butter at Clinton Street Baking Co. (NYC); Katz Deli's Pastrami on Rye and Vanilla Eggcream; Mexican Corn and Cubano Sandwich from Café Habana (NYC); Pastrami Lox, Egg Salad, Smoked Salmon Tartare and Creamed Herring with Onions from Russ and Daughters (NYC); Vanilla Donut and Valhrona Hot Chocolate from Doughnut Plant (NYC); Babbo's Sicilian Cheesecake By Pastry Chef Gina de Palma; Chef Anne Burrell's Panna Cotta; Brooklyn's Cake Man Raven's Red Velvet; Patisserie Claude's Coffee Eclairs and Baby Palmiers (West Village NYC); Lupa New York's Pasta Amatriciana and Ricotta with Honey; Peter Luger's Steak, Tomatoes and Onions Plus NY Cheesecake with Schlaag; Banh Mi from Chinatown NYC."
"Yat Lok's Roast Goose Leg (hong Kong); Under The Bridge's Typhoon Shelter Crab (Hong Kong) Ronin's Matsusaka Beef Dish; pelmeni soup from this random Café in Moscow's Red Square; Uzbek Wedding Plov from Bukhara in Uzbekistan; Georgian Pork Shashlik and Cheese Bread (Khachapuri); Lebanese Crepe with Cheese and Honey from a Lebanese Restaurant in Ikoyi Nigeria; Beef Suya from The Suya Hut inside the Ikoyi Club in Nigeria; Spanish 5J Jamon Iberico Bellota; Claud Tayag's Seafood Kare-Kare; Dedet's German Lechon; Cirkulo's Sisig; Blue Ribbon New York's Roasted Bone Marrow; Burger with Blue Cheese and Rosemary Shoestring Fries plus Chopped liver and Fresh Oysters from The Spotted Pig (NYC)."
Martinis from Pravda (NYC); Whisky Highballs from Ronin and Lit; My favorite Craft Beers from The Bottle Shop; Good brands of the following grape varietals…my favorites…red wine (Italian Barolos), white wine (German Rieslings), dessert wines (Hungarian Tokaji) and Canadian ice wines. Almost frozen ice cold Coke Zero from a bottle and San Pellegrino sparkling water and orangina."
"Camille Ocampo's Crème Brulee Cake; Gay Vasquez's Macadamia Sansrival and Roshan's Ghirardeli Chocolate Chip cookies too!"
"Pahabol, The Botanist Gin and Son-In-Law's Eggs of People's Palace. Last Na!"
LABELS: Last Meals, Sanju