By Anonymous Paul on 26 April, 2016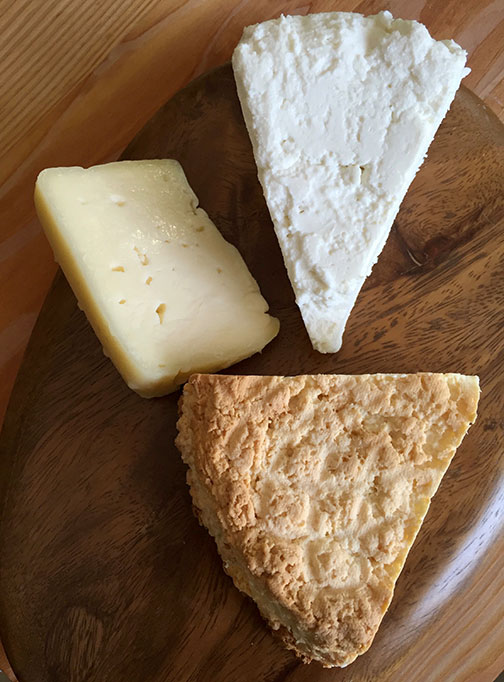 It's nice to see more artisanal cheesemaking happening in tropical Philippines. I've come across Tio Luca Artisanal Dairy's products a couple months back. First sampling their extra thick, fatty and tart Greek style yoghurt.
But I like cheese. And quite happily surprised they produced a few varieties. The freshest would be the ricotta. Their version comes in a lightly packed wheel that easily crumbles in light, briny curds.
They also make caciotta, a medium hard cheese that's slightly aged. Creamy with a slight tang. Very similar to a sharp-ish cheddar.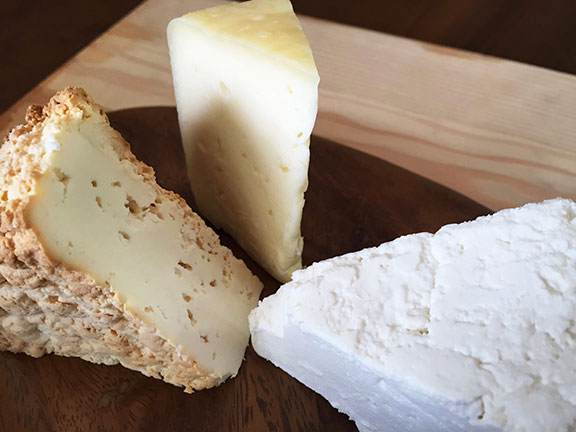 They also make fresh mozzarella fior di latte now, which I haven't tried. But thus far I'd say my favorite of their cheeses would be the ricotta infornata, or baked ricotta. A little more dense than the fresh variety and smoother in texture. Naturally sweet, milky flavor and I love how baking produces this caramelized rind. Lovely with honey or dried fruit. But I like it on it's own, really.
All their cheeses are made from grass fed organic cow's milk which they pasteurize on premises. And while I do personally prefer some aging and complexity with regards to cheese, Tio Luca makes some rustic, rural style cheeses that I appreciate as well.
Tio Luca Artisanal Dairy
Available at the Legazpi Sunday Market
LABELS: Anonymous Paul, cheese, Tio Luca