By sanju on 14 March, 2016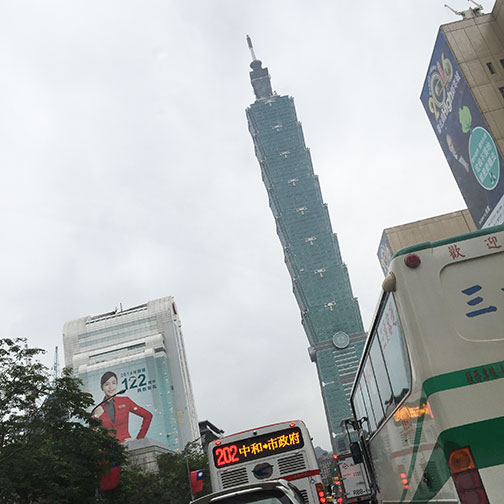 I am back in Taipei for my yearly business trip. C accompanied me this time and we were able to eat and drink in some places that as always were quite nice. We didn't get to stay for more than a couple of days but we were able to sneak in some great meals. Here is the rundown: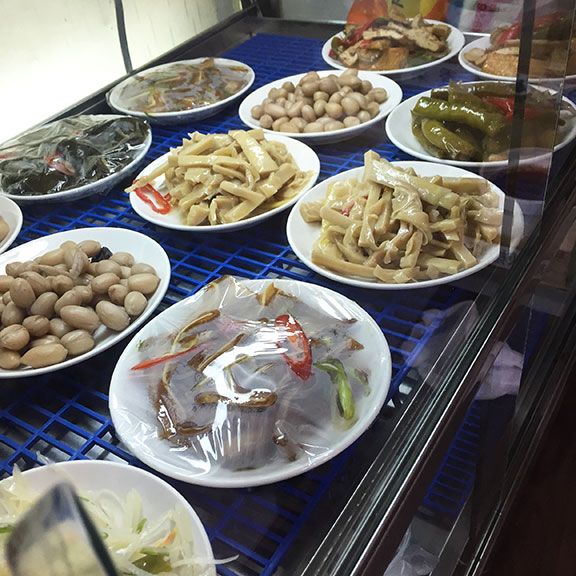 Stan Sesser food writer for the Asian Wall Street Journal once called this little restaurant one of the ten best in Asia. I have always eaten here because it is right across the office. Food is simple Northern Chinese fare with Hotpot as its centerpiece. Although I have never had the hotpot as I have only been at Dalian during quick lunch breaks, there are so many other items to try. Beef in pita pockets, braised pork intestines, steamed dumplings and a self-serve veggie appetizer shelf, reminiscent of the China of old always brings me back for more.
Dalian
Sec 2 Fuxing South Road
Taipei, Taiwan
(Right below the Technology MRT stop)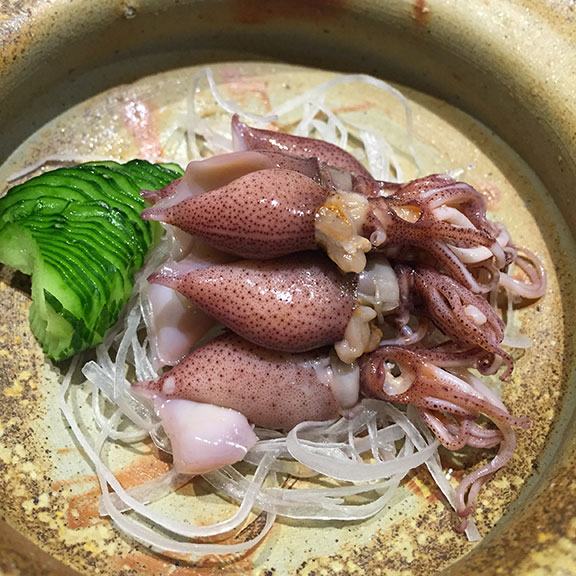 Nomura is one of the better sushi restaurants in Taipei. Have Chef Patron Nomura San take you on an Omakase Journey using only fresh imported and local seafood. Nigiri is done Edo style with different types of matching sauces lightly brushed into the seafood. Sashimi is very fresh and, there is also an extensive sake menu. Set lunch is a bargain at around NT$1500, while dinner is an Omakase affair starting at a budget of NT$3000. If you love sushi and are thinking about a splurge meal then Nomura should be one of your options.
Nomura Sushi
No.4, Alley 19, Lane 300
Sec 4, Renai Road
Da'an District, Taipei
Tel +886227077518
reservations necessary
No trip to Taipei is complete without visiting one my favorite places for local Taiwanese fare. Much has been written about Shin Yeh and its many culinary treasures but I always think that it is worth mentioning again. On this trip, we had dinner with one of our principals and there was as usual an over abundance of food. My favorites like gua bao, fresh lumpia, fried oysters, spicy squid and crab with glutinous rice did not disappoint.
Shin Yeh
Multiple Branches
www.Shinyeh.com.tw
reservations necessary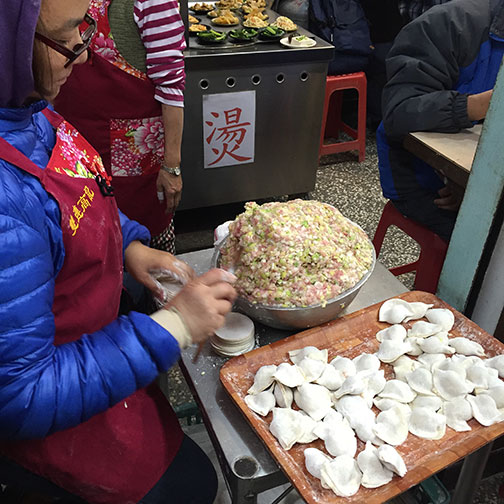 The night market is another Taipei Staple. This time we chose to visit Raohe Street and sampled the usual night market favorites like sausages, baked buns, dumplings, beef in herbal soup, Taiwanese halo-halo and fresh fruit. Aside from food, there is also some shopping and a few game stalls. I played a game that was like Pin Ball and won a little rubber ducky to take home for my doggie Barry, who loves squeaky toys.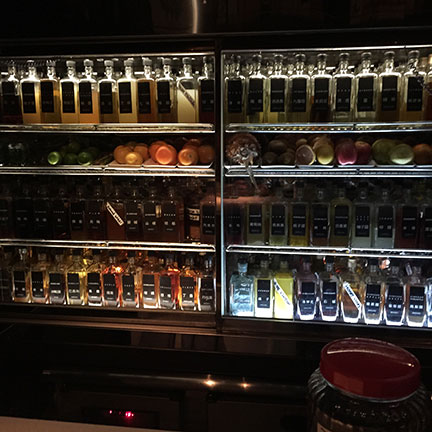 Wa-Shu is a bar that specializes in Japanese liquor Infusions. Pick from the many shochu or whisky infusions and have Bartender Nori make you an appropriate cocktail. I was in a citrusy mood that night so I had a cocktail made from salty yuzu shochu and another one with lime. Both were very good and easy to drink. There are also different types of non-infused liquor including beer if you want to go that route. I can't wait to go back to try their other infusions.
Wa-Shu Bar
A2 NO.39 Lane 101
Sec 4. Zhong Xiao East Road
Da'an District, Taipei
Tel +886227714240
This is more of a traditional Cocktail Bar with both classic and in-house creations. I have to say all drinks are well crafted and uses the appropriate amount of alcohol. No skimming here. There is also a bar chow menu that looks quite interesting. We were unable to try the food though as we were full from dinner.
R&D Cocktail Lab
#178 Yanji Street
Da'an District
Closed Mondays