By Kitchyart on 21 March, 2016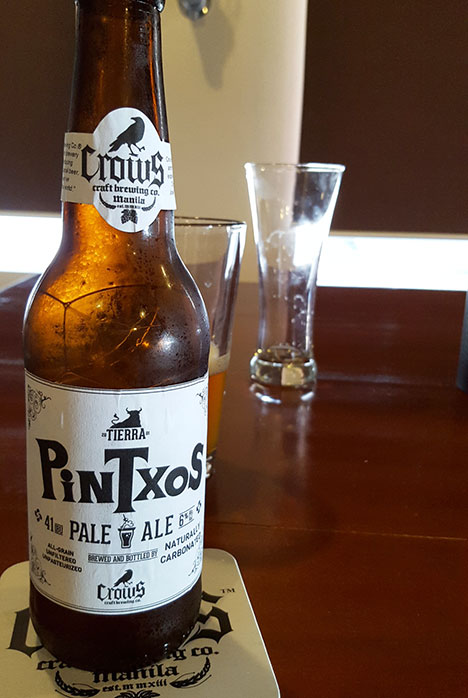 Last weekend, I met up with a good friend, Chinkee, together with her husband Matt and other friends-in-food at Bar Pintxos.
Bar Pintxos is always an enjoyable experience so I was happy to oblige when Chinkee invited me to a beer tasting lunch with Crows Craft Brewing. Good food and local craft beers? Sold! I've heard so many good things about Crows' beers so I had no problem making a trek to Alabang. When you know that the people behind the brand are passionate about the food and drinks they create, you're in for a serious party in your tummy.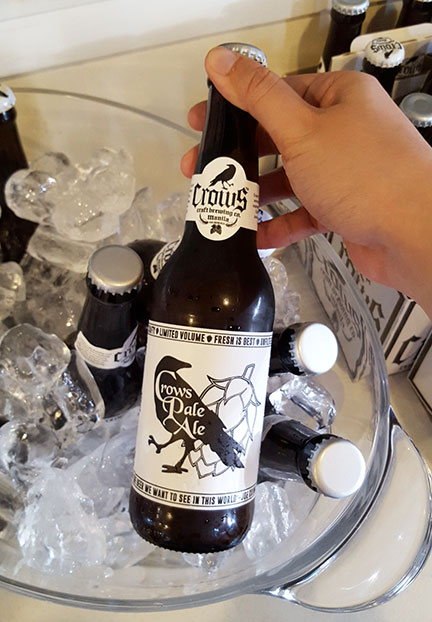 I arrived early, I tried the house beer created by Crows called Pintxos Pale Ale. It was a great start. This beer is unfiltered and unpasteurized. Refreshing on a warm, sunny day. I finished this one just before the group arrived.
As soon as we were complete, we started off with the Crows Pale Ale. They like to call this the entry level craft beer. Compared to the Pintxos Pale Ale, this has a hoppier flavor; being a single malt ale with a 6% ABV. I was beginning to feel a light buzz at this point.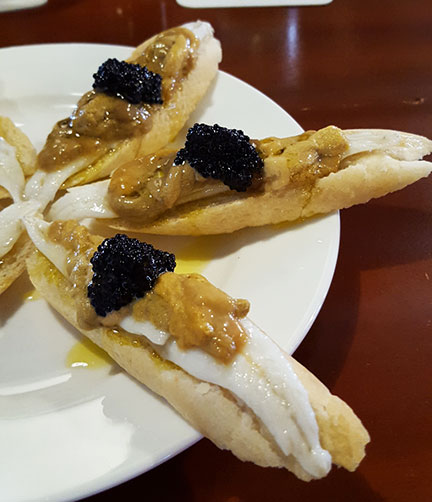 Between sips of beer, we sampled some of the food, and as a mushroom fan, I truly enjoyed the battered mushroom stuffed with idialzabal, cabrales and manchego cheeses. A plate of boquerones topped with uni and caviar came out as well. I wanted to hide these two dishes from everybody for myself. The combination of these bites were pure indulgence.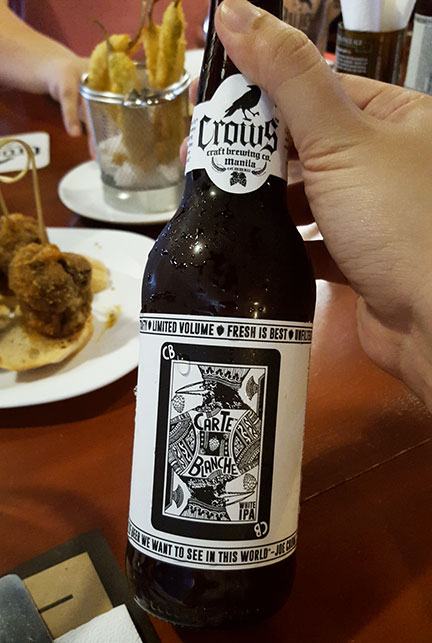 Up next, Carte Blanche is Crows' White India Pale Ale. They created their own hoppy blend Hefeweizen by introducing some bitter notes and aromas in different boiling stages of beer making. I'm always partial to the Hefeweizen because of the hints of citrus and coriander. Don't be fooled by this brew, it's 7% ABV — not some cute, girly beer.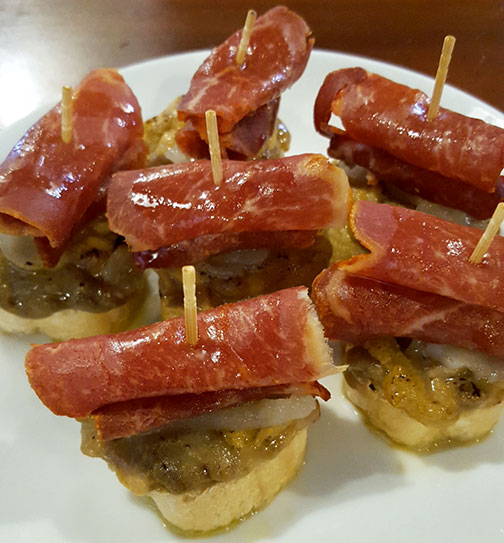 I was pretty hungry at this point and getting more buzzed. I took one of the lomo, lardo with torched uni and the cod with crema de ajo. The quality of my photos were getting worse by the minute. I took a blurry shot of the jamon aioli before stuffing it in my mouth.
It slipped my mind that these craft beers have a way higher ABV than the average fizzy beer. I apologize that I stopped taking more photos and I just took sips of the next two beers. Shame, because they are the creme de la creme brews from Crows.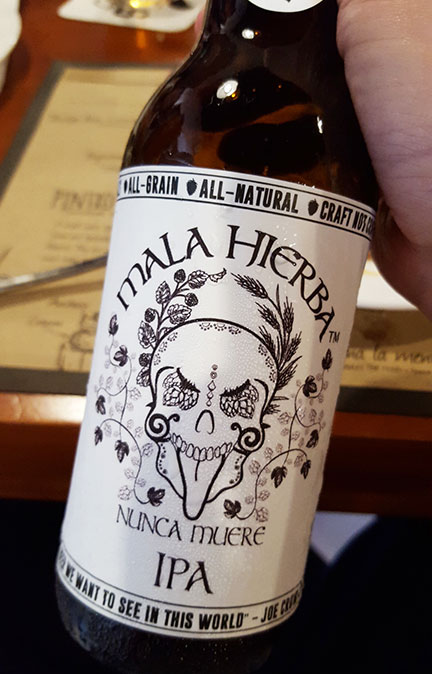 The Mala Hierba is an India Pale Ale (7% ABV) and the De Puta Madre is a Double X India Pale Ale (8% ABV). Beers for serious hope heads since they are the 'hoppiest' of the lot: meaning they can come across as bitter and such beers are meant to be enjoyed leisurely. In this tasting, we were taught to start from smooth to bolder flavors. I wish I had a stronger tolerance when it comes to dining with drinks. It's a skill that I am determined to learn for future tastings.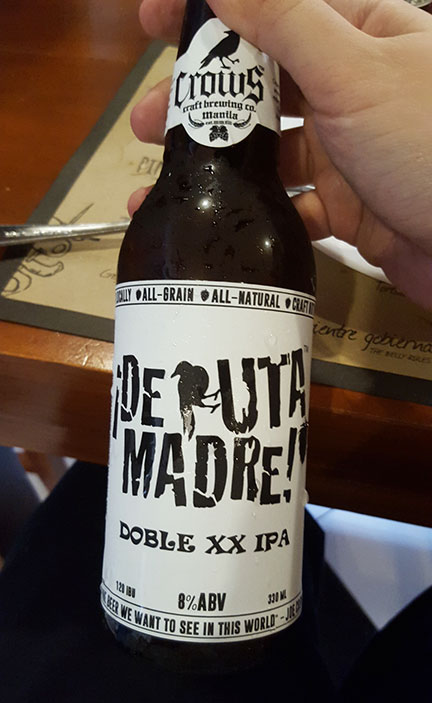 The final plates that came out of the kitchen were the carilleras, melt in your mouth beef cheeks goodness and crispy fried pigs ears. They were perfect to soak up the alcohol in my system. I was drinking loads of water at this point. We ended the tasting with some Risa dark chocolate with sea salt and olive oil; a sweet closure to this wonderful afternoon.
Crows Craft Brewing Co.
Facebook Page 
LABELS: Bar Pintxos Tapas y Mas, Craft Beer, Crows Craft Brewing, Kitchyart