By Kitchyart on 3 February, 2016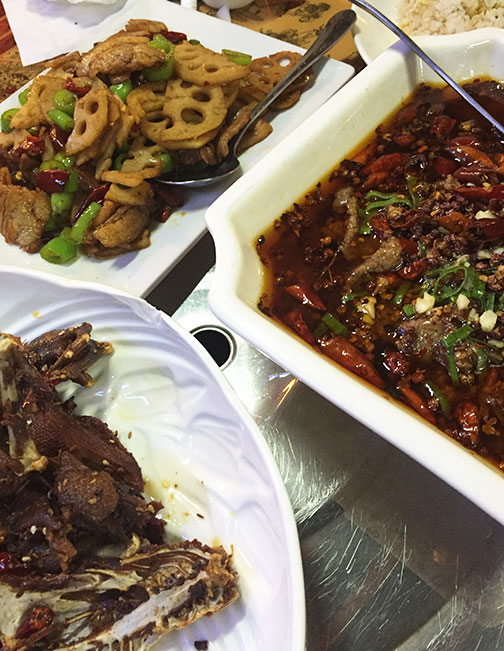 Last week, the TFTP family got together for dinner. It's funny how we had a long thread discussing where to eat for a week. We were all up for something spicy and we opted to try a restaurant that serves Hunan cuisine in Makati.
It was a first visit for all of us, we browsed through the menu and found they have a lot to choose from. The server was patient with us choosing our food and she didn't try to push any "best sellers" on us; not even the spicy fish dish on their poster. So here's the damage: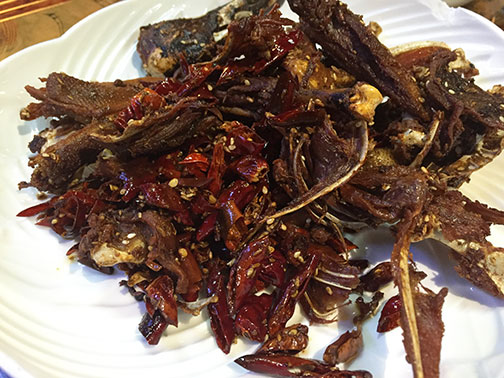 Shredded Duck
We got a whole deep fried duck, it was a little on the skinny side but it had the perfect balance of heat, salt and spice. I like that the duck was not greasy and it was so crisp to the bone. It was fun nibbling the smaller bones; true finger licking goodness.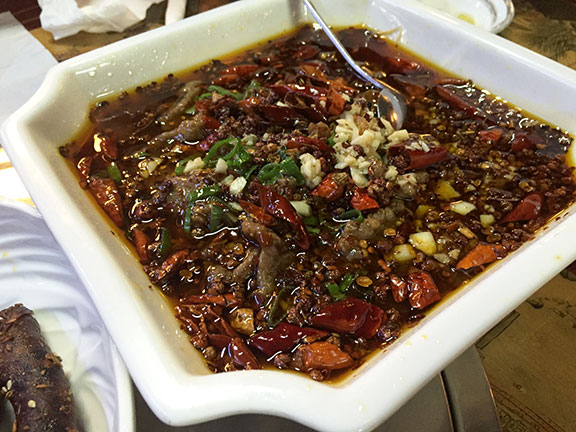 Sliced beef in Hot Chili Oil
We wanted to balance our order with a "wet" dish so we opted for this. It looked like a bowl of lava when it came to our table with the chilis and Sichuan peppers floating everywhere. The tender slices of beef were underneath together with the bean sprouts (togue). I saw AP scooping this like soup; and at this point my face was already sweating. I ate mine with a lot of the egg fried rice we ordered for some balance.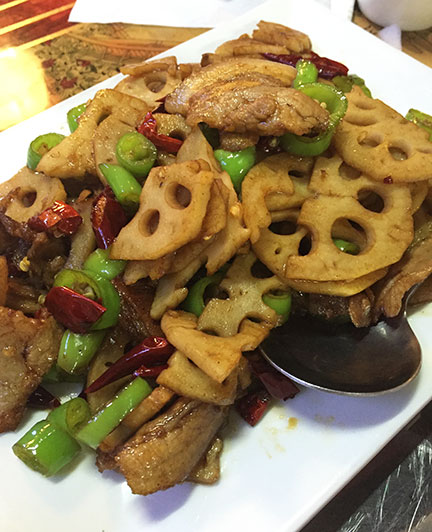 Stir Fried Lotus Root
This was our healthy option and what seems to be the least spicy dish despite the chopped green chilis all over. Sanj and C enjoyed this a lot, the lotus was nice and crunchy and we polished this off quickly.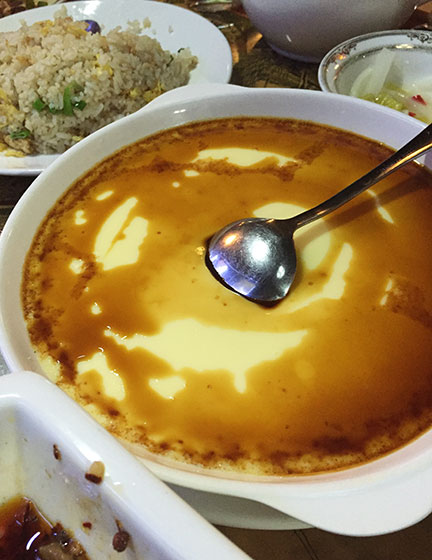 Chinese Steamed Eggs
The restaurant doesn't offer dessert options, but this resembled a flan but with savory syrup (which really is just soy sauce). Since I'm a sucker for steamed eggs, I enjoyed the smooth and creamy texture of this dish. It's a nice break between the heat.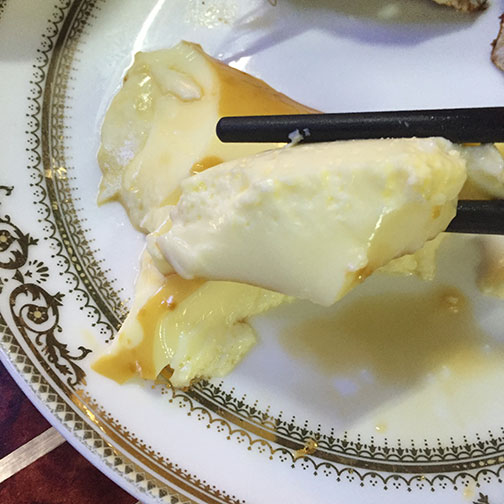 We were pleased by the food we ordered and we are thinking of making a return trip to try more dishes. According to Sanj, it's pretty authentic Hunan cuisine but the heat was lowered a few notches. Based on his experience on his trips to China, he said he tried some dishes that were so hot it could make you cry.
A few holidays are coming up, so it's nice to know that this place is open almost year round.
Uncle Mao's Authentic Hunan Cuisine
2F ASSI Building, Neptune Street
Bel Air, Makati
(across Century City Mall)
Tel (+632) 246.9069
LABELS: Hunan, Kitchyart, Makati, Restaurants