By Anonymous Paul on 22 February, 2016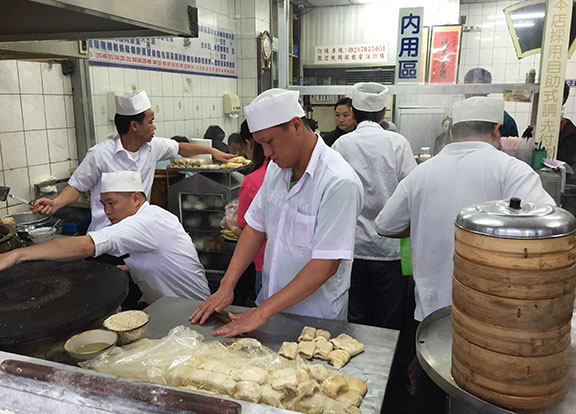 One cold morning in Taipei, my brother sent me a text if I wanted to try this soy milk place for breakfast near our hotel. I got this message right after hitting the breakfast buffet but, what the hell. When in Rome.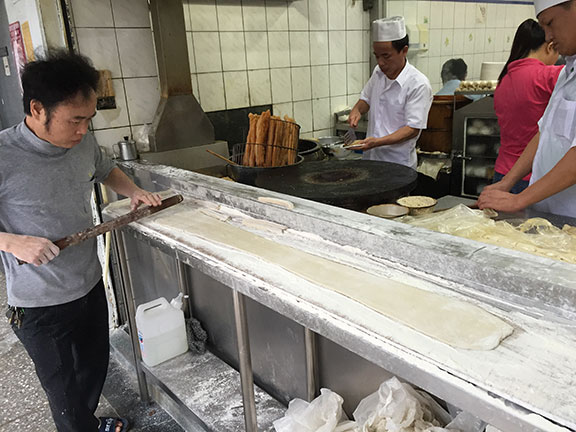 I wanted to go anyway as I knew Taiwanese style soy milk breakfasts always included you tiao, which I love. And soon enough, after walking a few blocks, we saw Yong He Dou Jiang Da Wang (or Yong He Soy Milk King). At least that's what google maps said.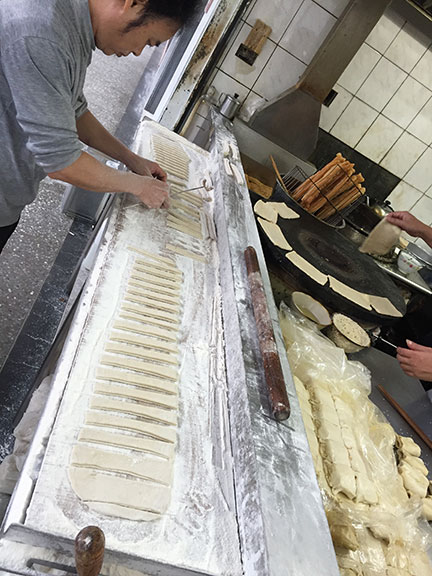 This place is an institution. Open 24/7 and always full. Out front you can see a guy expertly kneading, rolling, cutting, crimping and throwing baking soda leavened dough into a hot vat of oil to make the inflated fried crullers. My mouth was watering. There was quite a lot on the menu, especially other fried carbs, but I gravitated towards the salty soy milk; which I was also curious about.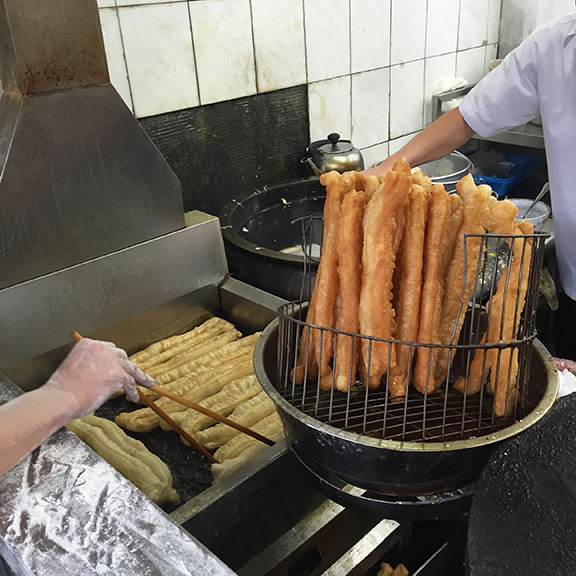 It's made by pouring hot soy milk in a bowl then coagulating the liquid with some vinegar. It's then mixed with dried shrimp, pickled vegetables, scallions and other savoury stuff. I had an egg thrown in for good measure.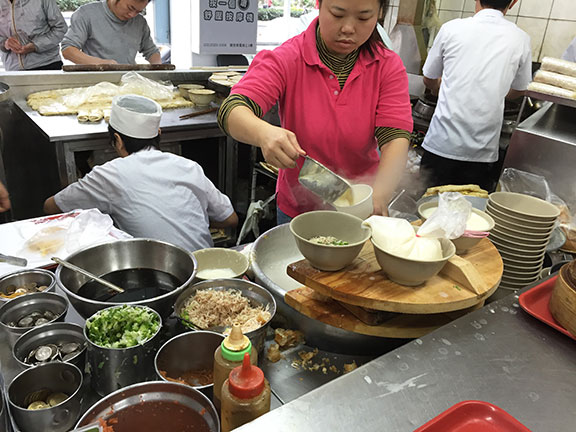 The texture is much like congee with softer curds. It's surprisingly mild in flavor but you can adjust to taste with soy sauce, vinegar and their fiery chili sauce on the table.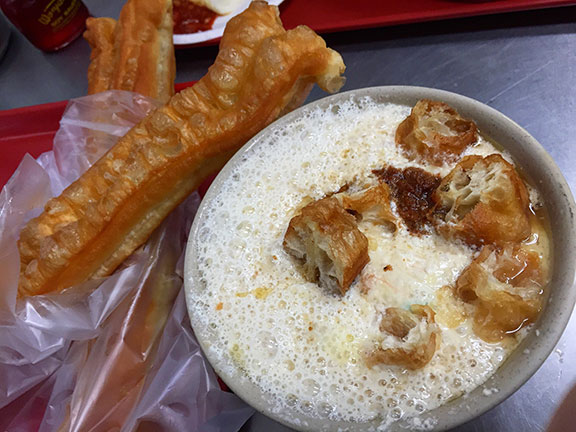 The you tiao was quite special. So light and airy; very refined texture with a proper crunch. Like nothing I've tried before. Fantastic when dipped into the warm soy.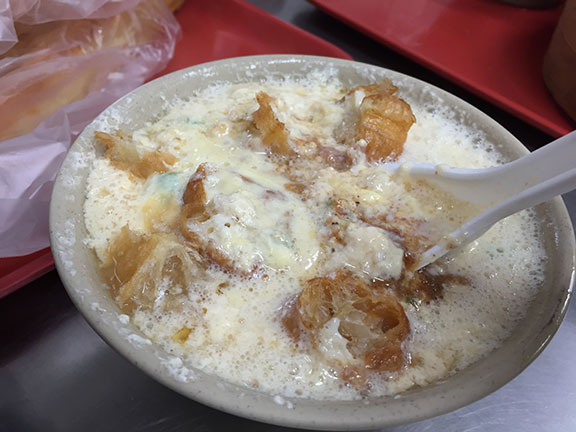 I had a hard time finishing the soy and cruller combo as it was already my second breakfast within an hour. But I'm supposing it was a "light" option as the diner right across me was pounding down some salty soy and you tiao along with a dozen steamed dumplings and a green onion pancake.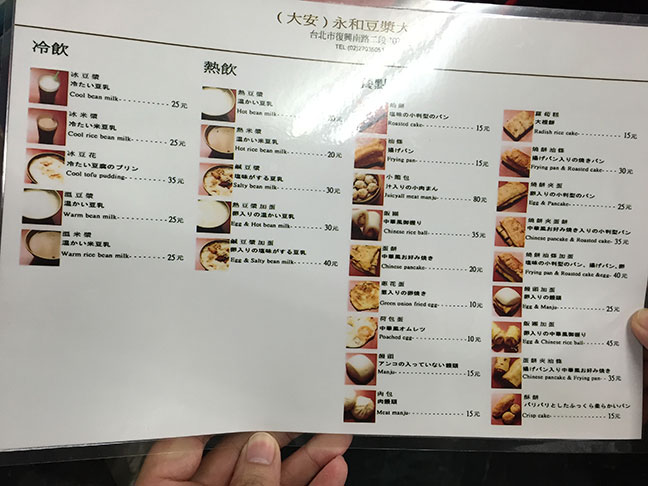 I probably wouldn't last a couple hours with just soy and carbs for breakfast but overall it was a good experience. I understand places like these are becoming harder to come by in Taipei. So when you find yourself in the area…go.
Yong He Dou Jiang Da Wang/
Yong He Soy Milk King
102 Fuxing South Road, Sec. 2
Da'an District, Taipei, Taiwan
Tel. +886.2.2703.5051
LABELS: Anonymous Paul, Salty Soy, Taipei, taiwan