By Anonymous Paul on 4 January, 2016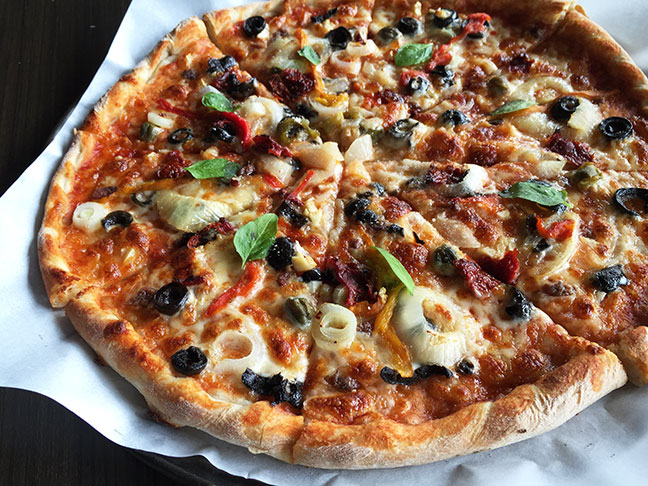 Blink and you might miss this tiny space. Located at the side of a vintage car shop, and camouflaged by potted plants, is Stephen's Brick Oven Pizza.
I had gotten to Stephen's around noon one Sunday and the lone staff there said they only had enough dough for one pie. Which was all I could handle anyway.
So I had gone for the Something Fishy. Which was topped with sun dried tomatoes, capers, olives, anchovies and tiny leaves of fresh basil. Good.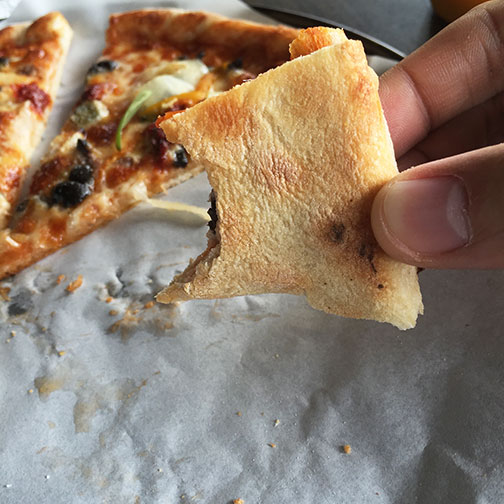 I like the crust. On the thin side, evenly brown and crispy. I taste a generous amount of olive oil used in making the dough. I also love the thin, crimped edges.
They serve a house red chili sauce and a yellow habanero based one. Very hot.
I have only tried one in fifteen of their flavor combinations, but I really do want to come back sooner than later to try more. For now, I can say Stephen did good.
Stephen's Brick Oven Pizza
89 P. Guevara St., San Juan
Tel. (+63.906) 498.1359
LABELS: Anonymous Paul, Pizza, Stephen's Brick Oven Pizza