By Guest on 21 December, 2015
My good friend, and world eater, Tata insisted that our readers should know about her unforgettable cochinillo experience. The timing couldn't have been better as Pinoys will always look for lechon over the holidays. -AP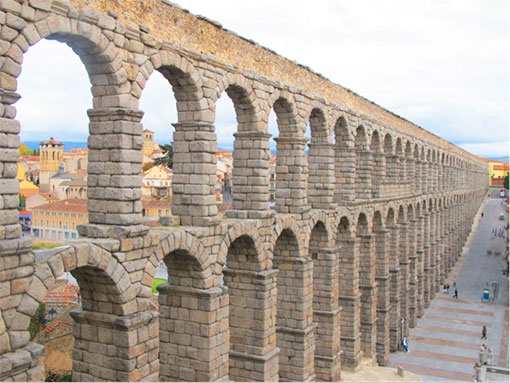 The Roman Acqueduct in Segovia's Plaza del Azoguejo, a world heritage site (UNESCO)
If you have a love for all things pork like we do, and are in the immediate vicinity of Castile y Leon near the Spanish Capital of Madrid, we highly recommend visiting Mesón de Jose Maria or Jose Maria's tavern or restaurant in Segovia.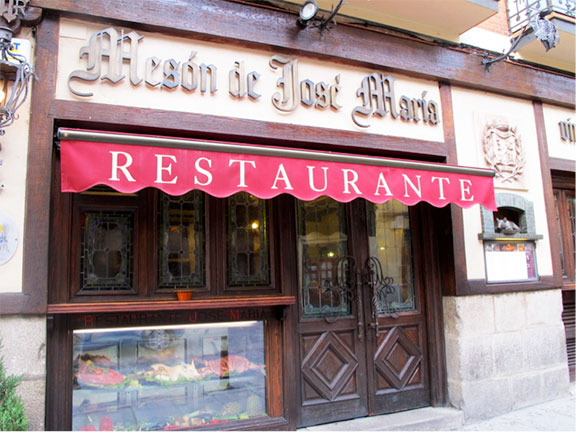 Mesón de Jose Maria is known for its specialty of "Cochinillo Asado" or roast sucking pig, a 21-day old milk-fed piglet roasted in traditional wood fired ovens or "al Horno". The piglets should not be more than 4-5kgs and their mother a specific breed. Nurtured in an environment that allows them to deliver high-quality milk, thus, giving the cochinillo its distinct succulence and flavor.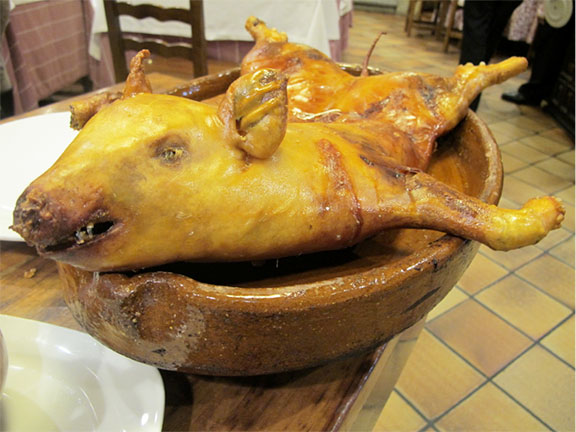 Vegetarians look away: Not a pretty photo but the taste more than makes up for it.
As both tourists and locals frequent this restaurant, expect straightforward service from slightly older gentlemen who are less than conversant in English. No matter, it will be an opportune time to practice your Spanish. You only really need one line: "Quiero cochinillo para me por favor y una botella de vino." (I want cochinillo for me please and one bottle of wine).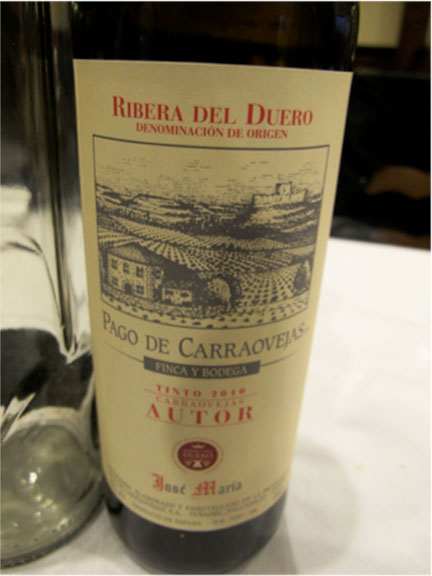 Consuming 4 bottles of the house red implores us to recommend it. It is also one of the region's famous vino tintos or red wines: Ribera Del Duero. Or alternatively if one dislikes red, a Verdejo from Rueda would not disappoint.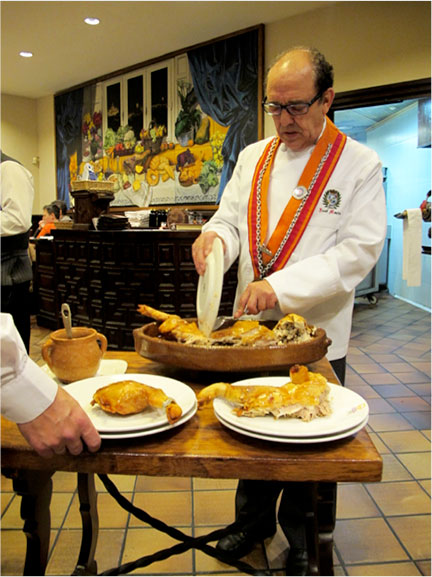 Jose Maria is dubbed by the Segovianos as the father of cultural gastronomy. He makes an appearance to show diners how to serve cochinillo traditionally – by cutting with a plate.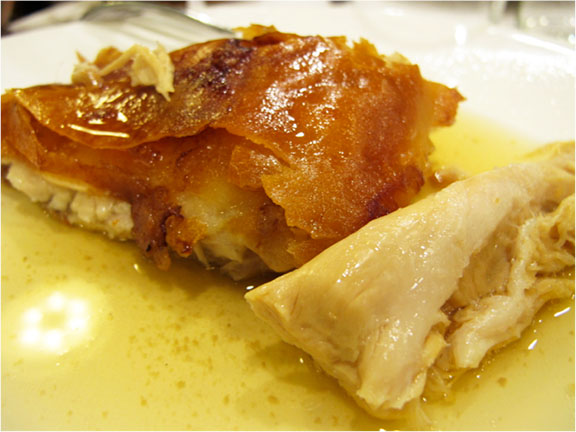 The skin was well salted allowing it to render to a nice golden crisp. One could hardly taste the fat under the skin. The "taste experience" varied among us diners where one tasted oregano in the roasted meat while another, thyme and bay leaf.
All will agree though that the flavor was subtle, clean, and light even if the photo reflects otherwise.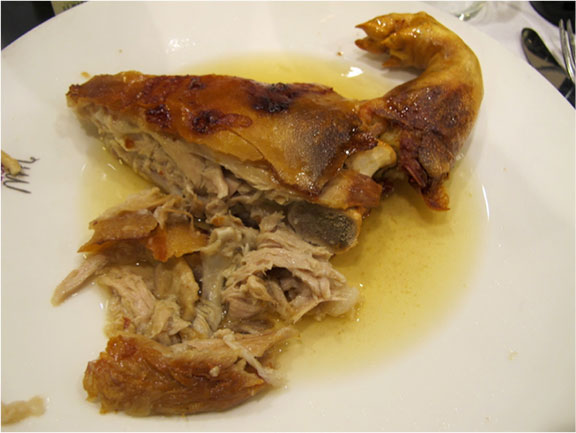 I expected the accompanying sauce, or its jus, to taste of fatty drippings but was quite surprised to find a salty, savory and ever so slightly sweet broth with a consistency that was reminiscent of a slightly thicker consommé (pork-flavoured of course if there ever was one).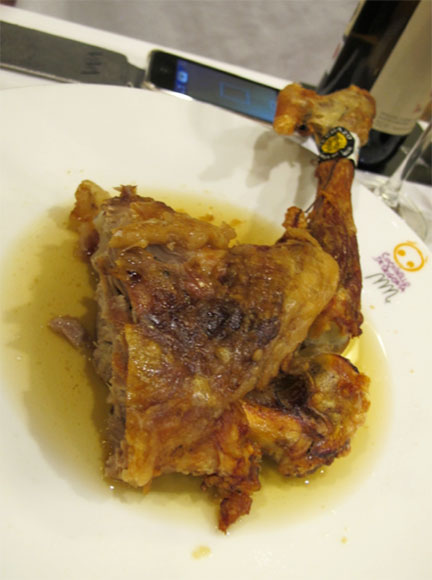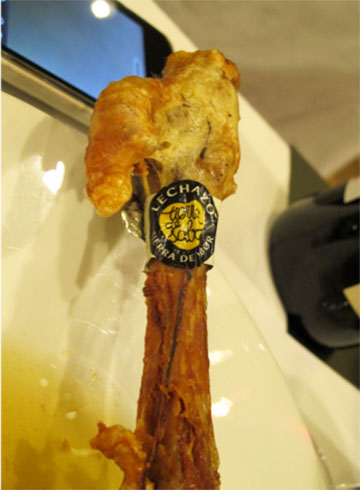 We also ordered the suckling lamb or the "Asado Corderdo". Each "asado" or roast is labeled with a "Marca de Garantia" or Brand of Guarantee certifying that the product adheres to certain quality controls such as its origin and the way it's processed.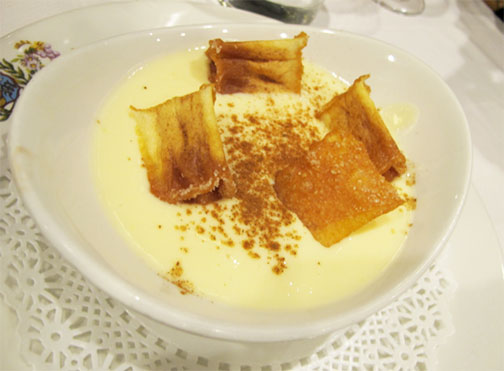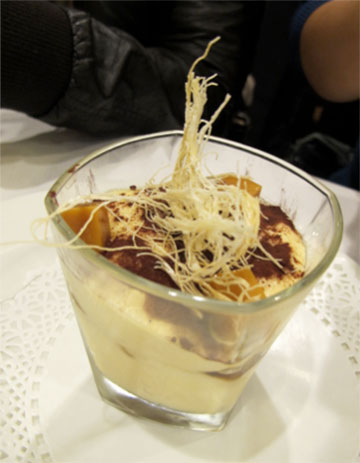 (Tiramisu with toffee and vanilla cream and vanilla and caramel cream with some nuts)
And last but certainly not the least, after 4 hours of what seemed like an endless experience of guiltless indulgence, "postres" or desserts to share with coffee and tea warrant wiping away the slowly setting guilt of the afternoon.
Mesón de Jose Maria
Restaurante
Segovia, Spain
Website: www.restaurantejosemaria.com