By sanju on 4 December, 2015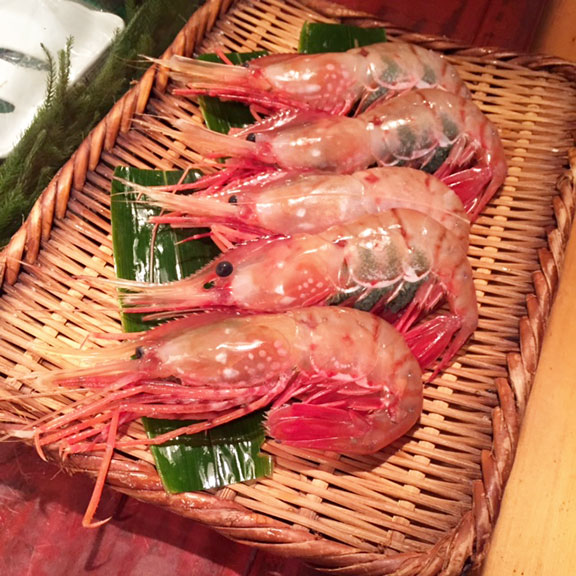 I had to attend a business meeting in Tokyo recently and I asked C to tag along together with TB, J and M. Together we had quite a fun few days of eating and drinking extremely well. AP was also in Tokyo at the same time with another group. Alas our paths never crossed because of schedules and the like. It would have been nice to meet up to see if AP looked different under the Japanese Sun. Anyway, here were some of the highlights of our trip: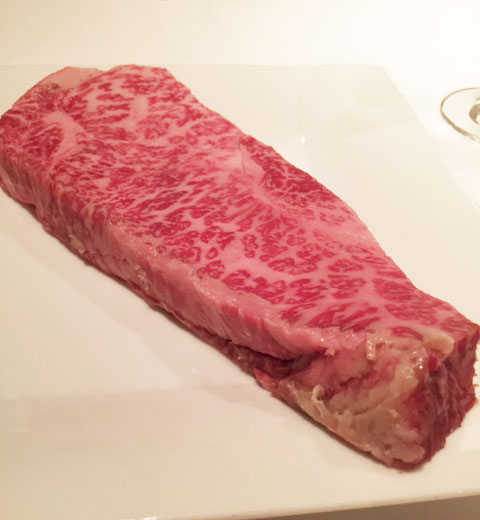 The guys we were with had been to this one-star Michelin Steak restaurant before and could not recommend it enough. Hence, C and I decided to give it a try. Minimum size cut is 400 grams. This was enough to feed the both of us. The verdict. Well, if you are a fan of Wagyu, this is one of the best steaks you can have…ever. They serve only sirloin or tenderloin cuts of the highest grade of "real" Kobe Beef that is Dry aged for a month then, wet aged for another. The meat is then cooked in a specially made kiln using only a special artisanal charcoal from Kinsu. The result is a crunchy, tender, flavorful chunk of awesome.
Dons De La Nature
B1 Kawai Building
1-7-6 Ginza Chuoko
Tel +813 3363 4129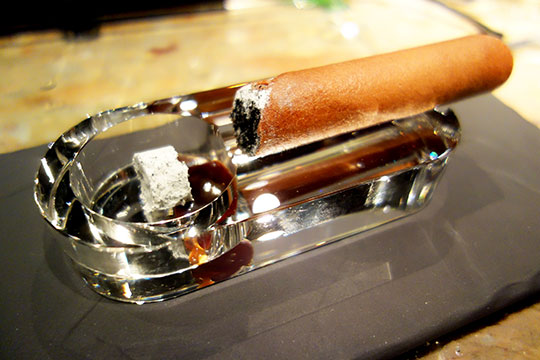 C and I had our date night at this eight-seater bastion to Molecular Gastronomy. We were served a sixteen-course tasting menu that was quite an interesting show. The menu was printed on an actual tape measure and courses were served interactively using different implements like a mortar and pestle, hammer, tweezers and of course chopsticks. Normally, one gets the impression that molecular gastronomy is a lot of show without any substance. Not in this case as the chefs made sure that we were not only enthralled but also fed very well. Our favorite dish was Foie Gras cooked Indian style with curried powder served with Naan bread and Persimmon Chutney that we helped assemble.
Tapas Molecular Bar 
38F The Mandarin Oriental
2-1-1 Nihonbashi-Muromachi
Chuo
Tel +813 32798800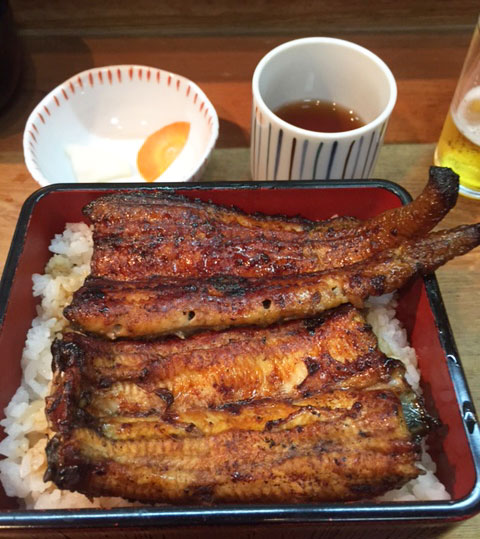 One of the better places to have Unajyu or Grilled Unagi over rice. This eighty five year old restaurant is a short walk from Tsukiji Market. This made the restaurant a perfect lunch stop after spending some time at the market snacking on different types of seafood. They have three sizes (S,M,L) served with Kimosui or Liver broth and some pickles. We all had the small and were quite happy. Unlike what we are used to, the sauce that is placed on the Unagi is quite subtle and not as cloying. My companions found it somewhat lacking but I thought it was perfect, as it did not overpower the eel. The restaurant is quite difficult to find so make sure you use Google maps or get detailed instructions.
Marushizu
6-12—10
Tsukiji Chuo-ku
Tel +813 35410072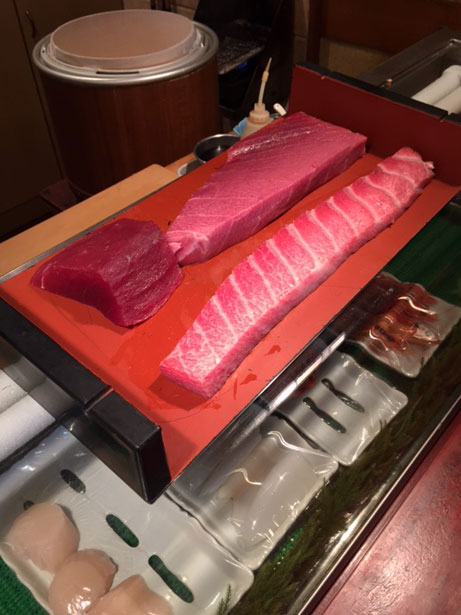 Our close to three-hour lunch at this low-key, one hundred fifteen year old Sushi restaurant was the highlight of our trip. Located in the Shinagawa District, Matsunozushi is an actual oasis in a little residential alley. We were served by Chef Yoshi and his father who are third and fourth generation Sushi Chefs. One must call ahead and reserve and, preferably give a budget so that Chef Yoshi can prepare a suitable menu. We had multiple courses of the freshest seasonal seafood available that we washed down with some sake. Most were classically prepared and we ran through the gamut of prawn, deep-sea fish, squid, cephalopods, clams as well as three types of Toro. We emerged totally satiated, but as I noticed all my companions had smiles on their faces. Highly recommended!
Matsunozushi
3-31-4 MinamiOi
Shinagawa-ku
Tel +813 37615622
www.matsunozushi.com