By Kitchyart on 25 December, 2015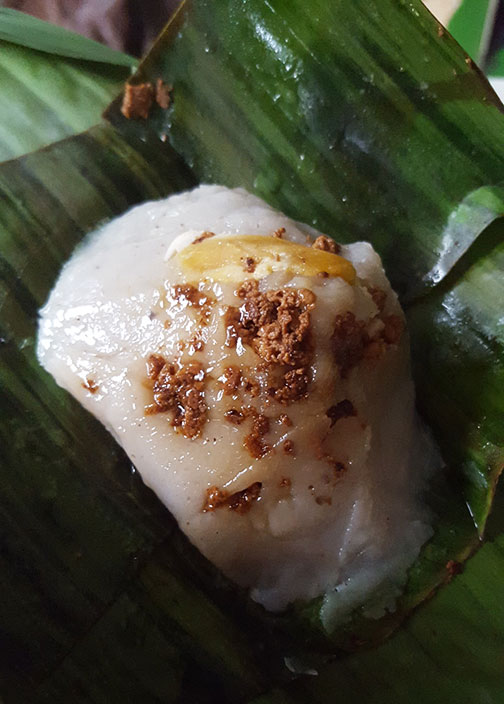 Receiving food presents is always the best this time of the year. Since I spend most of my time at home working in the kitchen, I'm usually the first to see what friends and family send over. Lots of fresh fruit, ham, home-cooked or baked food prepared by the givers themselves. I sense a lot of love put into what people gave this year.
In the past few years, we've kept our Christmases quite simple. Some traditions like putting up a Christmas tree or big family gatherings seem to have faded now that we have become a smaller unit.
I'm glad though that some presents remain constant; such as this excellent sweet/savory tamales from Bulacan. A pyramid shaped rice based treat mixed with coconut milk, pandan and a quarter of a salted egg. Its consistency is smooth and creamy with a hint of black pepper and best eaten fresh. Heaven!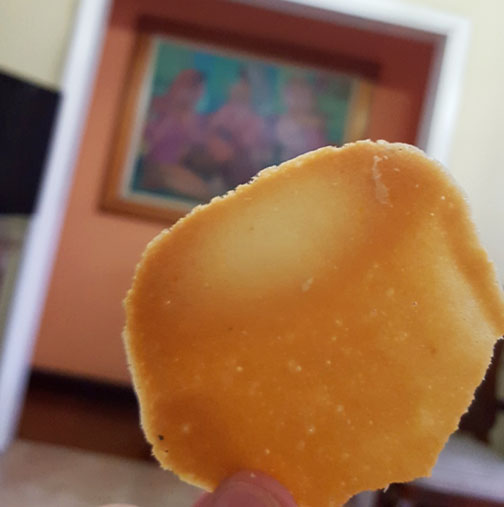 Another one we get yearly is a nondescript white tub of lengua de gato. We have no idea who makes it but they're almost paper thin and very milky; it easily dissolves once it touches the tongue. I'm almost ashamed to admit that I selfishly ate the entire container in two sittings.
I realize that I am raving about two things and I have no information for our dear readers to learn where to get these and I promise to make it my mission to find out who makes them and where they can be bought.
Since Christmas in the Philippines is very family centric, I decided to cook an essentially Filipino dish for my parents tonight: adobo. Anonymous Paul introduced us to this recipe a couple years ago, and it's probably the closest to an original adobo recipe before soy sauce became a staple in the Filipino kitchen.
From our table to yours, Table for Three, Please would like to wish you all a very Merry Christmas and a Happy 2016. Cheers!!!