By Anonymous Paul on 11 December, 2015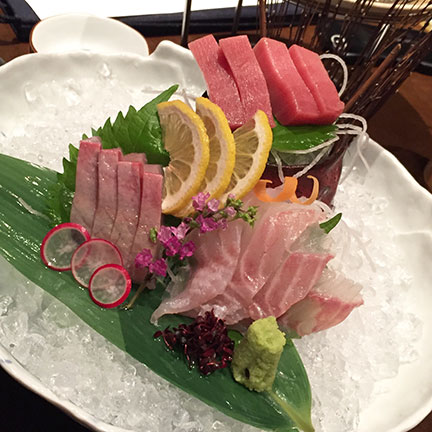 I really had no rigid schedule to follow on this trip to Tokyo. I just wanted to explore more of the megacity and basically see the parks during the fall. (Which is beautiful, by the way.) Also to do a little Christmas shopping along the way and see some art. (I strongly suggest one sees the Takashi Murakami exhibit before it ends its run. Mind-blowing.)
On this visit I also had the chance to meet with a few locals. Just going with the flow and sharing meals with them or taking note of their suggestions.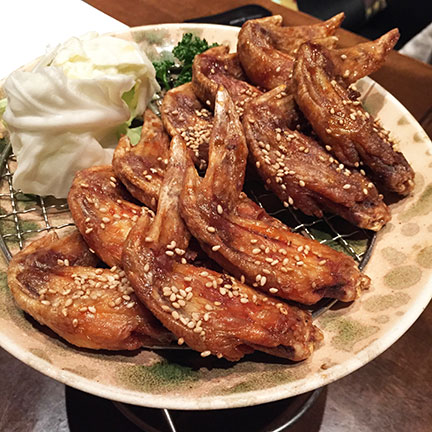 My first night in Tokyo I met up with a friend in the Aoyama area. A stone's throw from the Prada building is this izakaya called Omotenashi. A drinking place quite popular with locals. I loved their signature soy glazed chicken wings.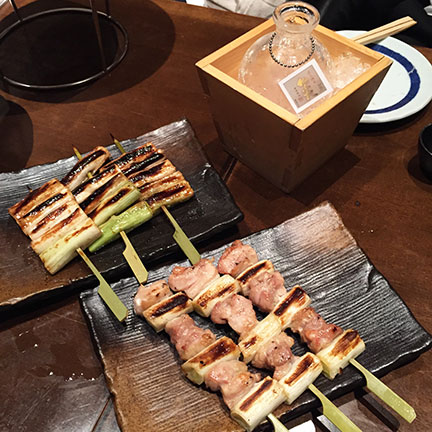 Sashimi was quite good as well. And the yakitori was excellent. The three bottles of sake downed that evening warmed me up for the chilly commute back to the hotel.
Omotenashi Toriyoshi Aoyama
3-18-16 Le Boabiru 1 · 2F
Minato-ku, Tokyo 107-0062 Minami Aoyama
Subway Omotesando Station A4 exit 1-minute walk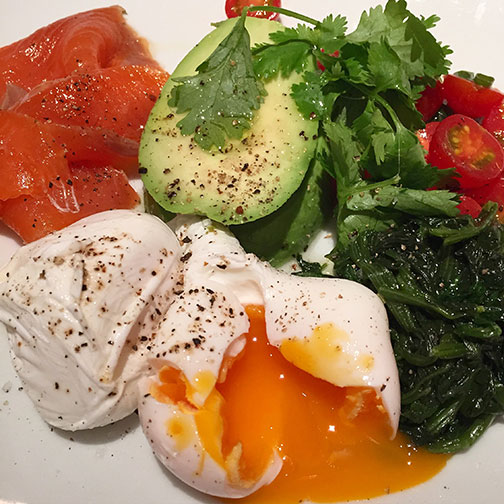 The following day, another Japanese friend said she'd take us to this place that served good pancakes. Pancakes? Okay…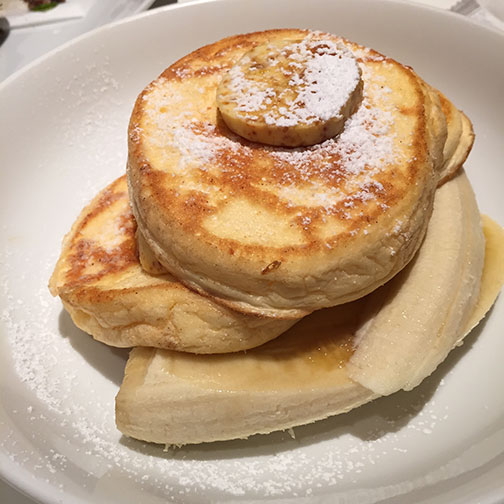 We went to Bills: a breakfast/brunch kind of place by Aussie chef Bill Granger. I had the Aussie Fresh plate (made with house made gravlax, avocados and the most perfect poached eggs). My friends had egg white omelettes and pork belly burgers. All quite good. Not bad. Flat white was spot on. But said friend wasn't kidding about the pancakes. Ricotta pancakes to be precise. It looked thick and heavy when placed on the table. But it really was the lightest, airiest thing. Like biting into a sweet cloud dotted with fresh bananas. Very good.
Bills
1-6-1 Daiba
Seaside Mall 3F,
Minato 135-0091,
Tokyo Prefecture
and at
7F Tokyu Plaza Omotesando Harajuku,
4-30-3 Jingumae, Shibuya-ku, Tokyo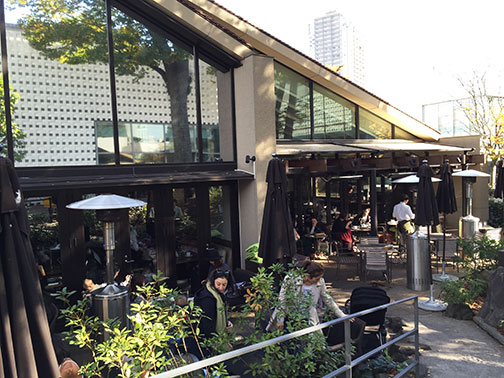 Just a stop away from frenetic Shibuya is this picturesque area called Daikanyama. Popular for the amazing Tsutaya flagship store; which is more like a complex. Lots of great independent shops in the area as well; great for walking around but sadly not too friendly to the wallet. (No regrets!)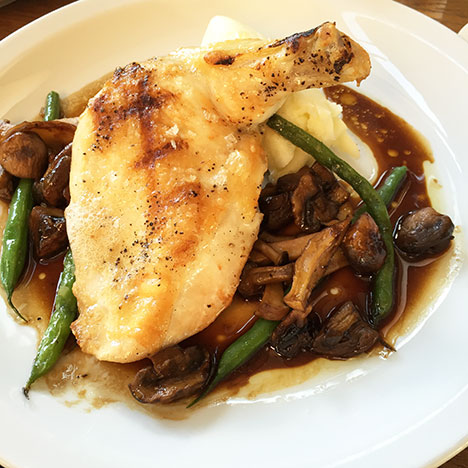 Ivy Place place is also located here. A beautiful restaurant with patios and outdoor terraces; very laid back LA kind of vibe. Food is simple but well executed. The menu is a mix of Mediterranean and Asian. I had the day's special, which was a nicely done roast chicken.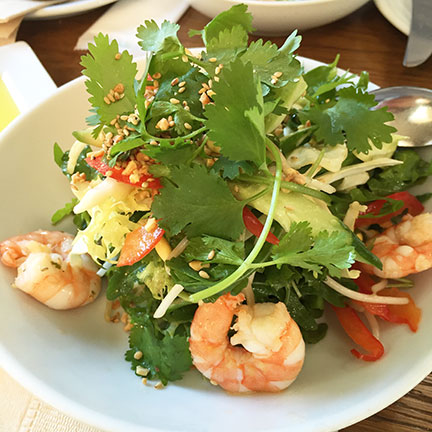 Plus a very tasty crunchy Thai salad. Quite explosive flavors. They also serve in-house craft beers. It's a popular place so best to come early. We came in before noon and there was a bit of a wait to get seats.
Ivy Place
16-15 Sarugakucho
Daikanyama T-site,
Shibuya 150-0033,Tokyo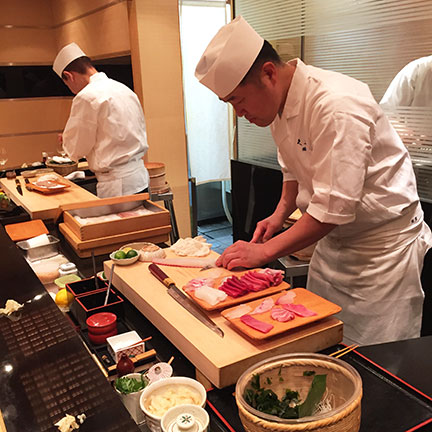 I stayed at Keio Plaza with some friends on this trip. And after finding out we had a Kyubey branch in the hotel decided to book a splurge meal there for one evening. I had their signature omakase; which consisted of about 16 pieces of seasonal seafood. I was a little skeptical as to how different it would be to some of the sushi places I've tried on previous visits (here, here, here and here). Also taking to account how good the sushi is in some stand-up sushi bars already.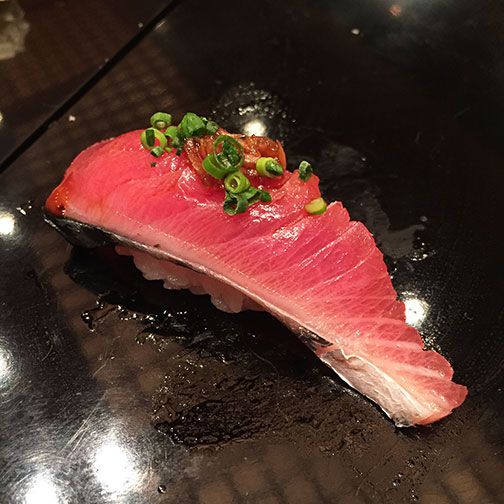 But I wasn't disappointed. It was wow at the very first mouthful. Freshness was a given. But it was also everything else. The rice. The light, casual atmosphere.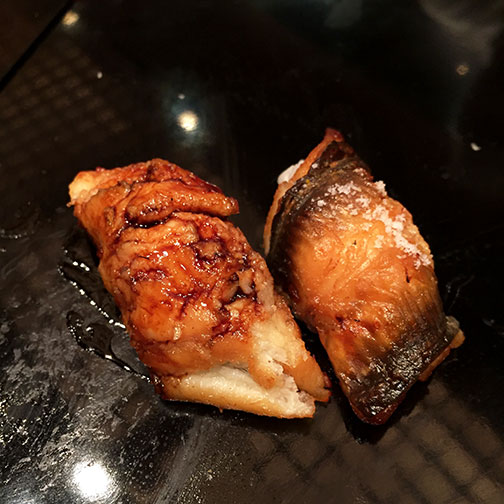 The attention of the chef to the food as well as to everyone on the 10 seater bar. I hardly noticed almost 3 hours had passed. And yeah, it's probably the best sushi I've had, thus far.
Kyubey
Keio Plaza Hotel Tokyo
Main Building 7F, 2-2-1, Nishi-Shinjuku,
Shinjuku-ku, Tokyo
Kyubey Website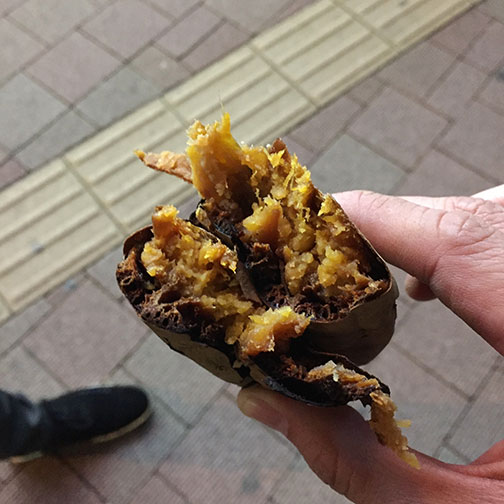 After our sushi dinner a friend and I decided to get nightcap at a nearby bar. Along the way we found this tiny food truck. The vendor selling his last few pieces of slow coal roasted sweet potatoes. We were bursting at the seams at this point but of course still we had to try them. And they were, unsurprising at this point, amazing in their simplicity. Smoky, sticky and deep caramelized flavors. An almost chestnut-like profile.
Lots of good things happen when you let it.
LABELS: Anonymous Paul, Food and Travel, tokyo