By Anonymous Paul on 6 November, 2015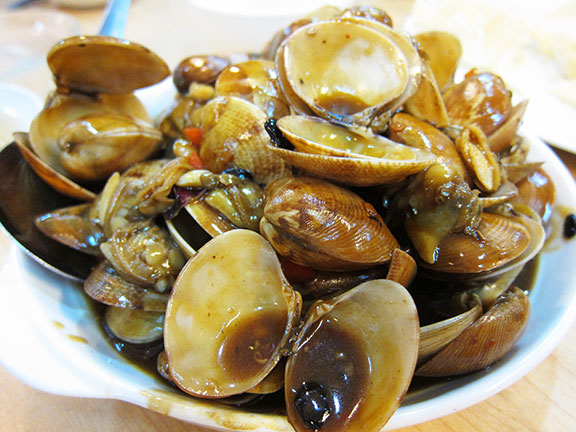 No ambiance restaurants are generally good places to eat as they really focus more on the food. One such place, King Crab House, has been sitting quietly along P. Guevara for years. But still serves up consistently reliable seafood based Chinese style dishes for volume-style eating. I was there a few weeks ago with some friends and we had a small feast.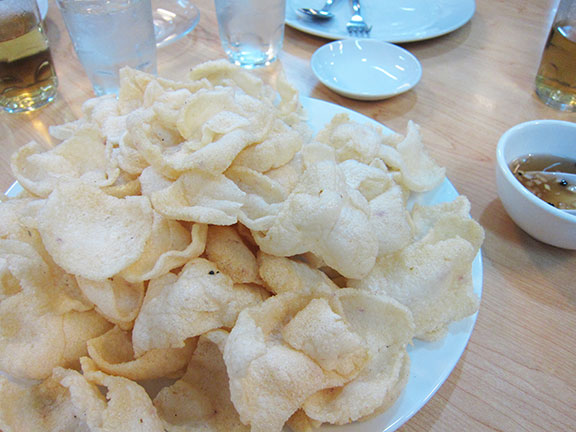 Started things off with prawn crackers/kropek. A weakness of mine. Piled atop a huge plate and served with a big bowl of spiced vinegar for dipping. Their kropek is quite popular and it's not uncommon that they run out. I think on that night we had the last order. Light and airy; with a potato chip-like feathery crunch.
Manila clams stir fried with salted black beans (tausi). A classic. Salty and umami packed. And quite impossible to eat without rice.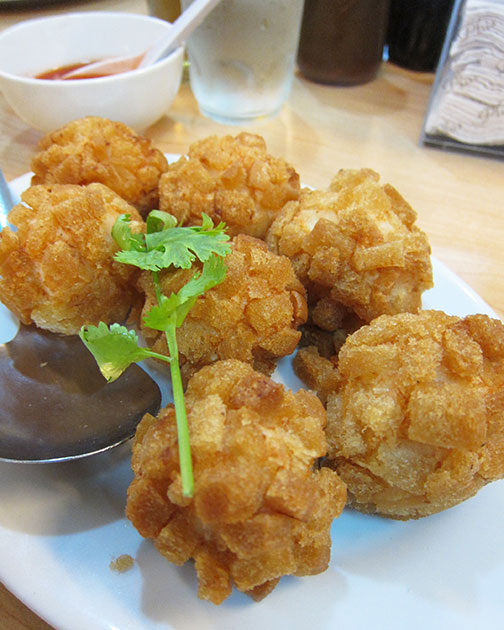 Prawn balls. Another classic 80's Chinese restaurant dive staple. Deep fried prawn paste with cubes of white bread coating the sides. Greasy goodness.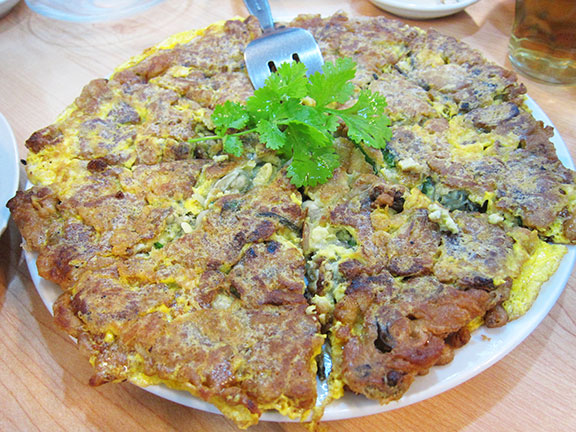 The oyster pancake was a bit so-so. A little dense. The oysters getting a little lost in the batter. I still prefer Thai/Taiwanese style oyster cakes as they're lighter. I still ate a couple slices though.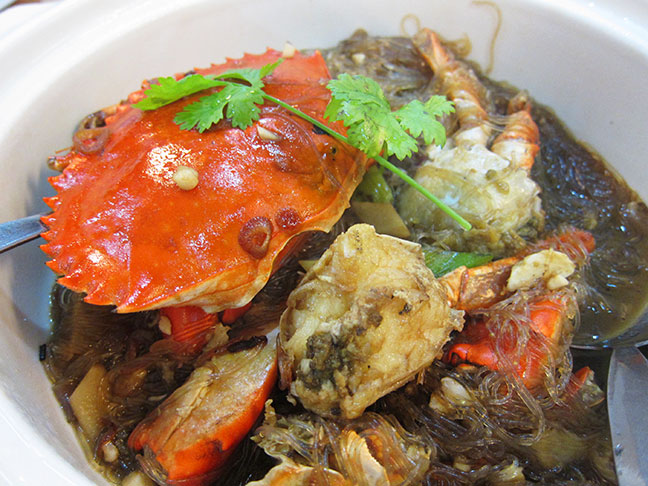 Of course you've got to have crabs at King Crab. And we had their version of crab bee hon. Really fat and meaty female crab. Cooked in a rich gravy, which the noodles sopped up. At this point I could already feel the vermicelli expanding in my gut and had to tap out. Not even room for dessert.
Sometimes it's good to just eat. If you know what I mean.
King Crab House
327 P.Guevarra St,
San Juan, Metro Manila
Tel. (+632)723.8820
LABELS: Anonymous Paul, King Crab, Restaurants