By Anonymous Paul on 23 November, 2015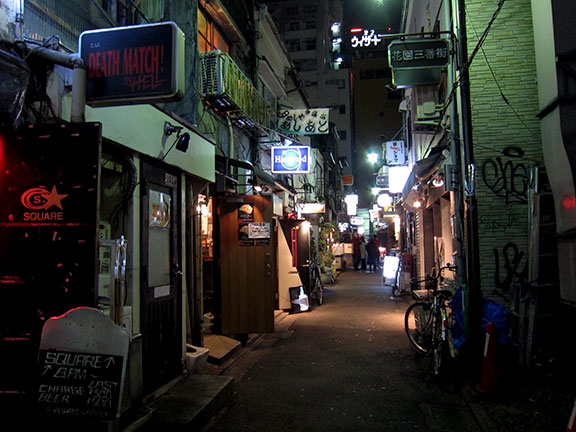 I was in Tokyo for a few days this week; escaping the mad APEC mess. Autumn is really a good time to visit Japan. Cool weather, beautiful parks with the red and gold foliage; walking is so much more enjoyable. And on the average I had probably walked 12 to 15km days.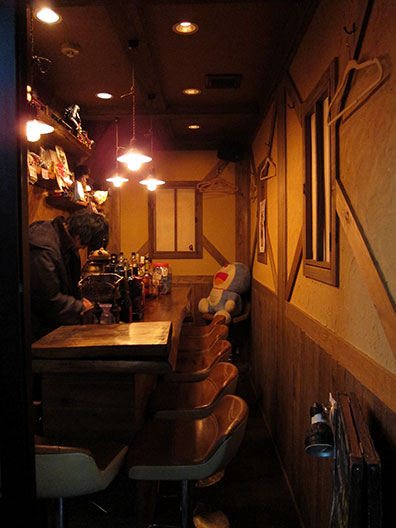 Which pretty much just balanced out with the massive amounts of eating I also did. But this one night, tired after hitting the small lanes of Shibuya during the day, a friend had contacted me and bugged me to meet up for "a drink". (Knowing full well it wouldn't be just one.) He said to meet up at his friend's bar in Golden Gai. And watch Kei and Roger duke it out in a tennis finals.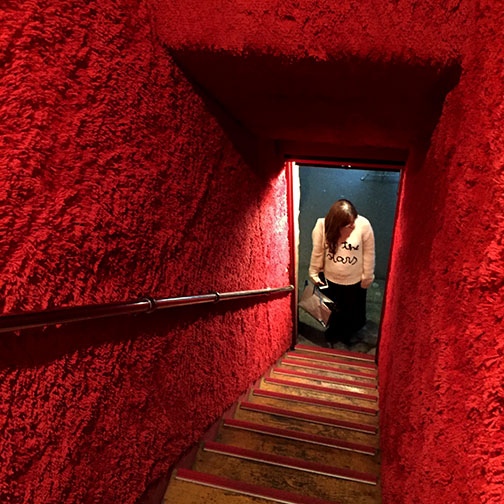 I was a bit wary as I have been to this area before and decided to pass on getting a drink in one of the dozens of cramped micro-bars. Micro as in on average just literally 6 seats in an establishment. The place used to be packed with brothels till it eventually turned into this entertainment district. Well— I guess a different kind of entertainment.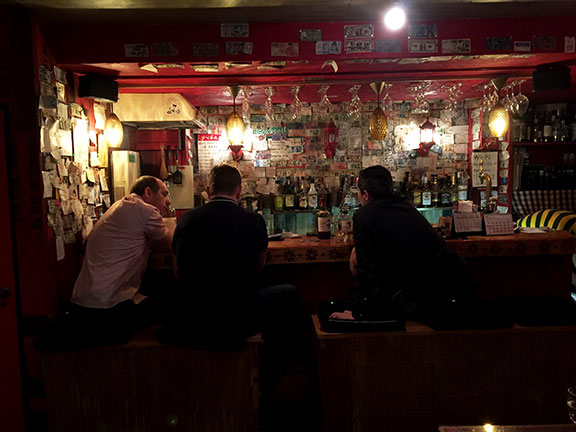 It feels more like Khaosan Road rather than being in modern Japan. Which is not a bad thing altogether. Some days I guess people just want to kick it in a familiar place with familiar people. And I suppose the specific themed bars make specific types of people feel at home.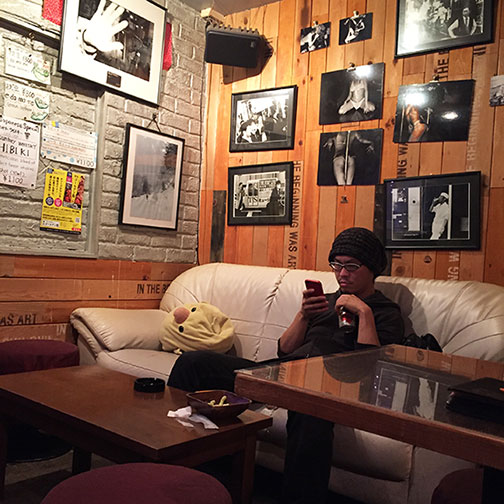 The name of the place was Araku. It had a bar area, and a seating area with couches, low tables and stools for about 20. Big compared to the other bars in Golden Gai. It had a cozy, neighborhood hangout feel. Divey, yes, but the company more than made up for it. They had some cocktails on the menu and, though they didn't serve top shelf stuff, they didn't sell bottom shelf either.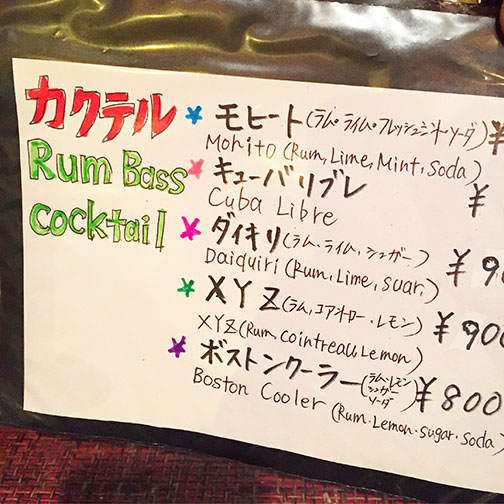 I had decided to get a glass of cold sake followed by an Orion beer. My friends had a few more glasses than I did but around 1:30am we all got hungry. The edamame just wasn't doing it. And the cold really warranted some ramen.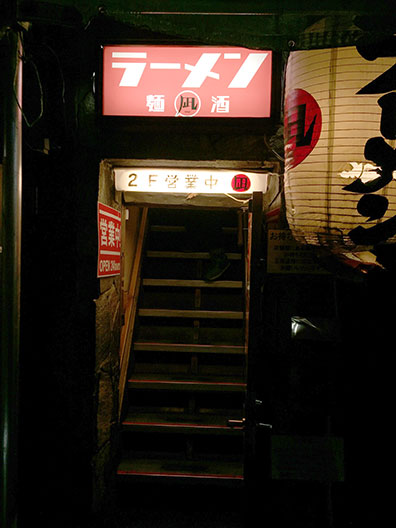 To which said friend said there was a Nagi across the street. And I thought it meant like a two minute walk but it was literally just 3 paces away from the bar we were in. You had to pass a narrow staircase to get up.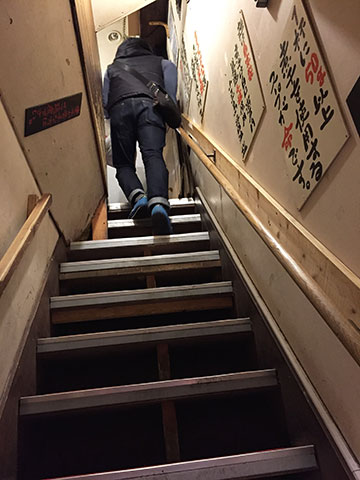 So narrow that people going up had to back up to let people go down first. Not easy when you've had some to drink. On the top of the stairs was a vendo machine where you place your orders. You then give your ticket to the server and they'll ask for specifics (spiciness, salt, etc…)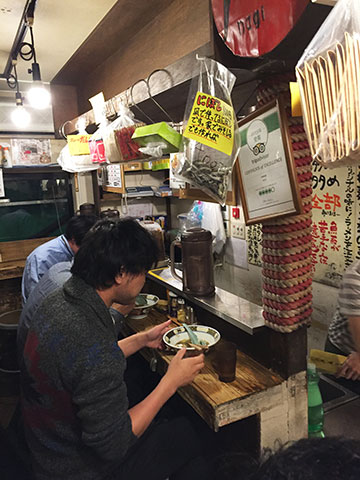 We had all requested for an omakase. And what we were handed were bowls of a unique style of ramen (not anything like the bowls they serve in Manila and Hong Kong). Deeply flavored broth. Not as thick and collagen packed as tonkotsu, but made more complex with the addition of dried baby sardines (dilis). Spicy and savory. Using a combination of thick, chewy and flat, sheet-like noodles. The pork had a smoky, almost cured quality, much like Chinese style ham. Topped with lots of sweet leeks.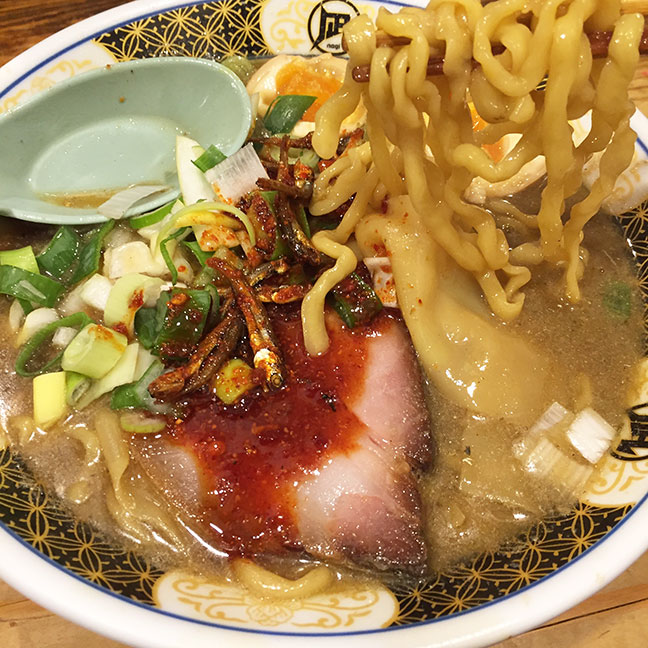 Cold and a little inebriated, it was exactly what I needed at that specific time. Given there are literally thousands of ramen establishments in Tokyo alone, to say it was the best I've had would be a little foolish. But it was refreshingly different and was highly appreciated.
Araku
Shinjuku Golden-gai (G2 street) 2F,
1-1-9, Kabukicho,
Shinjuku-ku,Tokyo
Nagi
Golden-gai Honkan
Shinjuku Golden-gai (G2 street) 2F,
1-1-10, Kabukicho,
Shinjuku-ku,Tokyo
LABELS: Golden Gai, Japan, Nagi, Ramen, tokyo