By Kitchyart on 13 November, 2015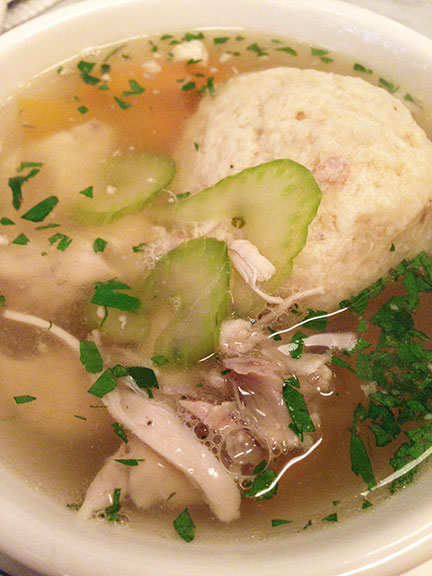 Last September, I took a trip to New York to visit my sister and see some friends. We didn't make any specific plans, except that we see each other and catch up. It's been 6 years since my last visit and I just wanted to see where they went to eat or drink on a regular day. I spent most of my days unplugged from my gadgets, so it even came as a shock to my sister that I wasn't whipping out my phone every meal.
I'd like to share a few bites that made me feel right at home in New York: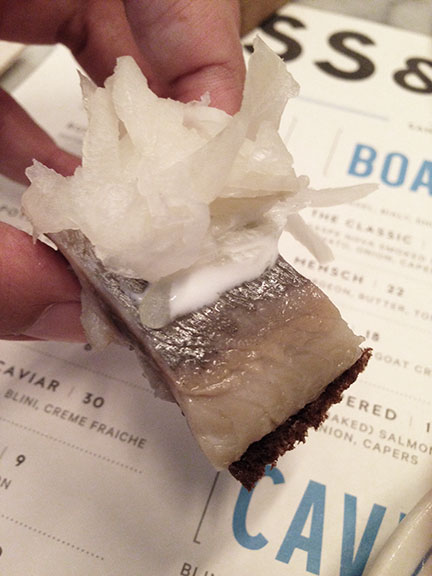 The Russ and Daughters shop is a New York institution. They opened the cafe in 2014, on the 100th anniversary of their shop. A Polish immigrant named Joel Russ in 1907 started selling schmaltz herring from a barrel and slowly grew his business into a store in 1920 in East Houston Street, where the shop still stands today. It's interesting to learn that Joel Russ made his daughters full partners in his business making Russ & Daughters the first business in the US to make use of "& daughters".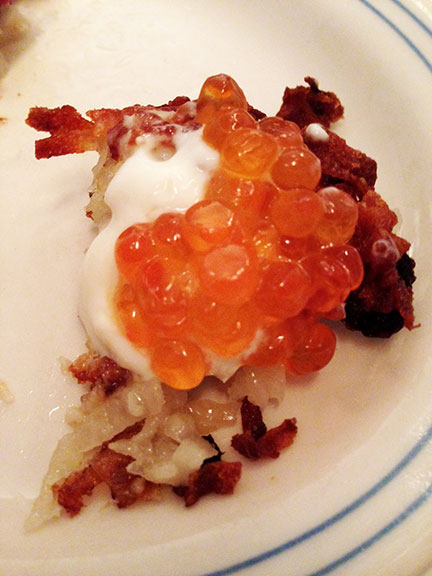 No trip to New York is complete without trying out some Jewish food. Funnily enough, we came here on a Jewish holiday so the lines were long. We went around the corner for some drinks while we waited for our turn.
When we finally got our table, we wanted to get some caviar but it was going to be too pricey so we opted to get more traditional items.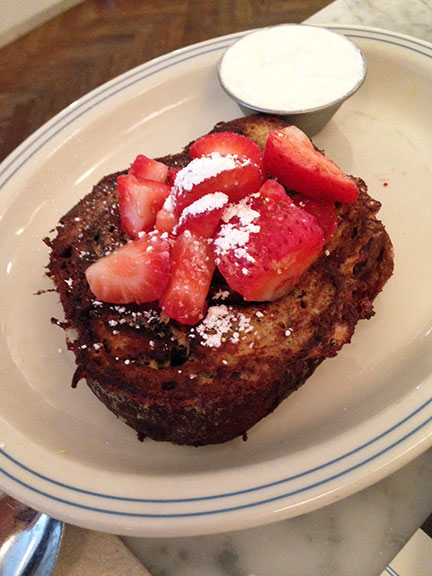 Here are our faves from our meal: we got two orders of the potato latkes (they look like massive hash brown potatoes topped with wild salmon roe and creme fraiche), chopped liver, a canape trio of pickled herring on pumpernickel (para healthy), a bowl of soup with chicken and veggies with the giant matzo ball, and we capped off our meal with a chocolate babka french toast topped with sour cream and berries as our palate cleanser.
On a separate occasion, a friend shared me her bagel with sable, a lightly smoked and melt in your mouth buttery fish that made my eyes roll at first bite. I do regret not bringing some of this goodness back with me, but I just checked their website and it appears that they do shipping. Best to double check if this applies to international orders since I haven't tried this service first hand.
Russ & Daughters Shop
179 East Houston Street, New York
New York
(+1) 212.475.4880
Russ & Daughters Cafe
127 Orchard Street, New York
New York
(+1) 212.475.4881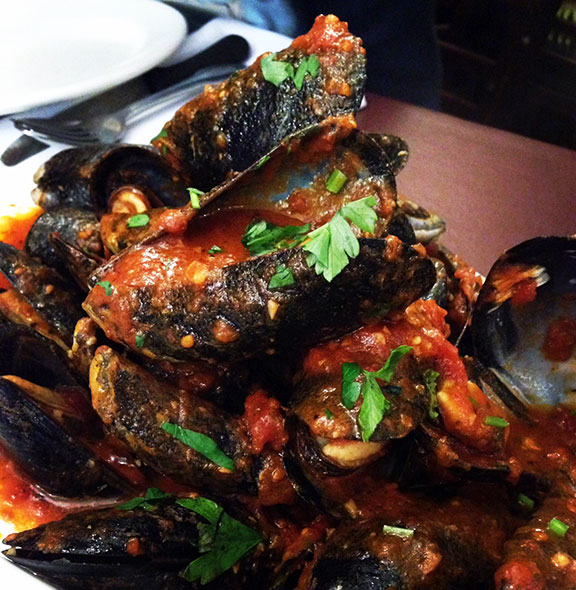 I found myself in the Bronx one fine morning to meet my good friend S and her son J at the New York Botanical Gardens. S invited me to go to Arthur Avenue so we took a 15 minute stroll from the gardens to get there. Arthur Avenue is what locals call the "real Little Italy", it was once a community filled with Italian immigrants and set up most of their businesses here. You can shop for fresh meat, seafood, bread, cheese, cold cuts, pasta, cannolis… you can pretty much stock up your whole kitchen with one trip here.
We went to Dominick's to have lunch, I love how this place is made up of long communal tables and the server approaches us and gives the specials of the day. They don't actually have a menu, they just tell us what they have. We got a mountain of mussels in tomato sauce. So fresh, so sweet.
It's unfortunate that I went to the area on a holiday so most shops were closed. For future reference, I bookmarked a great guide to the area by Serious Eats here. If you're wary of crowds like me, this place is not at all touristy. It's a bit of a trek to get here so bring a group of friends to eat here or shop for things to take home with you.
Dominick's
2335 Arthur Avenue, Bronx
New York
(+1) 718.733.2807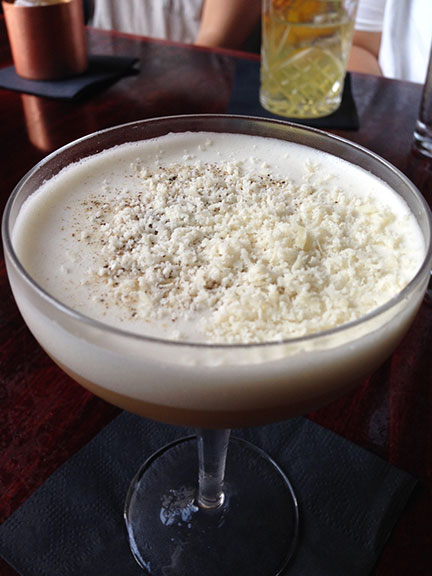 The modern speakeasy is thriving in New York, my sister took me to a few places but the one that stood out for me is Angel's share. Tucked away inside a Japanese restaurant in the East Village, Yokocho, we came early enough to grab a little booth for our group. The staff are Japanese, so they have a selection of Japanese liquor. I was very pleased to see a cocktail served with cheese! It's called the Parmigiano Sour: pisco, moscatel sherry, egg white, lemon tea honey, parmigiano and black pepper. Just like Japanese cuisine, the cocktail was a medley of subtle flavors. I tried not to gulp down my drink to get to the cheese, my sister ordered me a spoon to keep me from licking the coupe glass and making a hot mess out of myself.
Angel's Share
6 Stuyvesant Street, New York
New York
(+1) 212.777.5415
This is a very small selection of what I ate in New York, believe me, I ate quite a lot this trip and I'm glad I don't have proof of all of it. I'll be posting a few more memorable meals in the next few weeks before the holiday hustle.
LABELS: Food and Travel, Kitchyart, New York