By Anonymous Paul on 15 October, 2015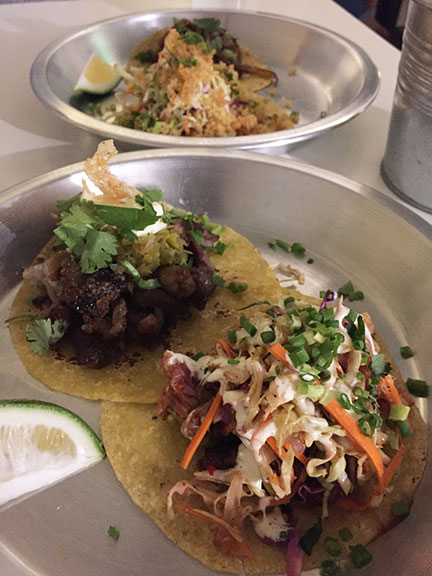 Taco Vengo makes good tacos. At least the ones I've tried. Honey soy glazed chicken: sweet, savory and topped with a refreshing cabbage slaw. Orange chipotle steak: intense beef flavor, topped with caramelized onions. The shrimp taco: tempura topped with slaw and tenkasu (batter crumbs).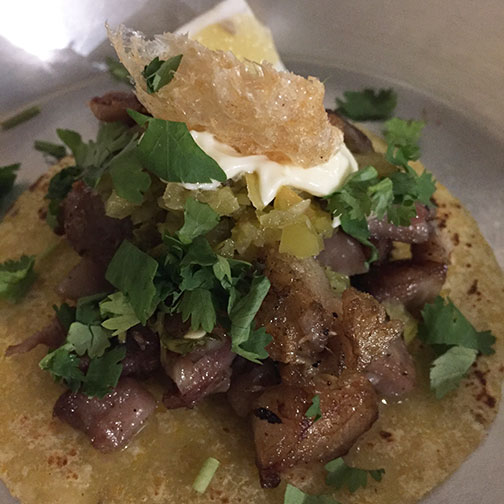 My favorite was the pork: made with pork cheek confit, chopped up then fried. Fatty, sticky, gelatinous and quite rich. Topped with salsa verde, sour cream and chicharrones. Unmistakable slow food flavors in a tortilla. Even better with their vinegar and habanero based hot sauce. But try not to overdo it, as you're only supposed to feel razor blades when you're shaving the next morning.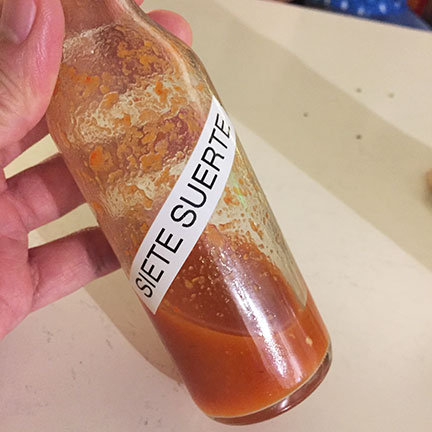 Was also able to try their steak quesadilla, which mirrored their tacos' flavors. But I like how they do a blend of corn and flour with their tortillas so it still has that distinct masa flavor with the pliability of flour.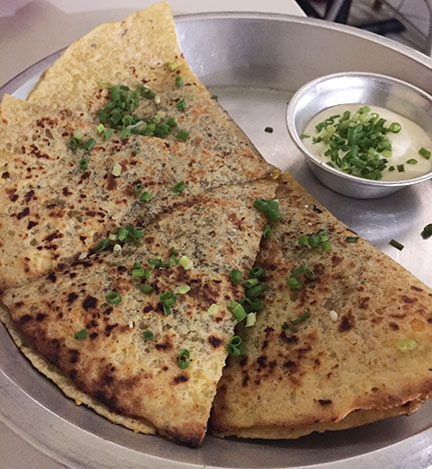 To wash everything down I had the lime soda, which I also loved. Simply lime (rind and all) and soda water blended to make an icy slush. And little to no sugar, which I appreciated as I don't really like sweet drinks.
Their lone dessert, the chwaffle was also quite nice. Essentially churro batter thrown in a waffle iron. Topped with vanilla ice cream and a dollop of dulce de leche (sprinkled with salt).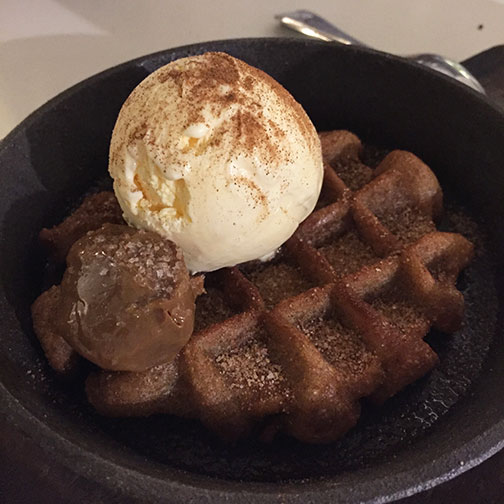 A relaxed little space with great unpretentious food. A return trip with rest of the gang is therefore warranted. I hear their nachos are worth the calories.
Taco Vengo
16 United St, Kapitolyo, Pasig
Tel. (+63.929)774.8671
LABELS: Anonymous Paul, Kapitolyo, Restaurants, Taco Vengo