By Kitchyart on 8 October, 2015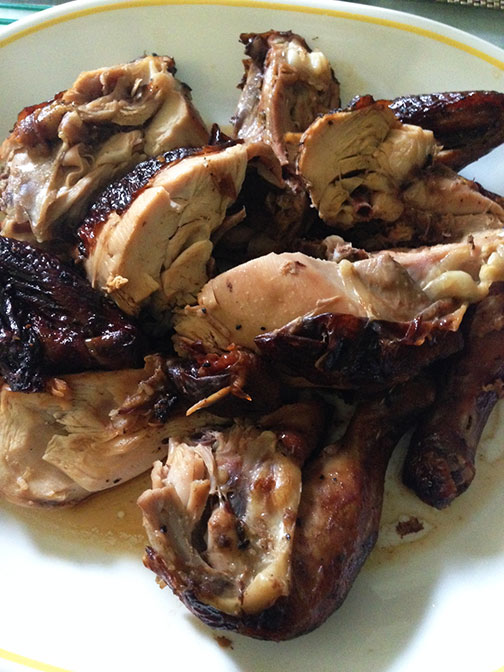 I've been absent on the blog last month. I took a little vacation, but I'll be writing about that in my next post.
It's exciting to travel and make endless lists of cafes, restaurants, bars, food carts, etc… but when we return home, there are some tastes that we look for…Think of it as a homesick palate.
Back when I was abroad during college, I used to crave for dishes I couldn't really cook for myself so I would request for kare kare, callos, or lengua when I came home over the holidays. Things were different then. I only made easy things like pasta with sauce from a jar or threw everything into an omelette when I cooked so I wanted to eat dishes that were carefully prepared for hours.
Nowadays, we are spoilt with numerous choices here and there. When I came back from this recent vacation, I was craving for something simple: roast chicken. I have a specific craving especially for Andok's lechon manok, it's fast food done right. The chicken is freshly cooked, juicy in all its parts and chopped in front of you as you order. This is best eaten with your hands and hot rice (I let the rice soak up the juice from the chicken for full flavor). The lechon sauce provided is purely optional.
It's good to be back home again. What's your favorite welcome back meal?
LABELS: andok"s, Kitchyart, Roast chicken