By sanju on 23 October, 2015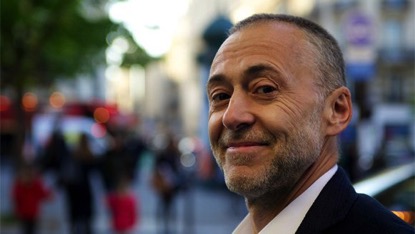 In this documentary, 2 Michelin Star Chef, Michel Roux Junior takes us on a visual Journey about one of the first celebrity chefs Auguste Escoffier. Chef Roux is Patron at La Gavroche in London, a restaurant that was started by his father and uncle in the 1960's.
The film takes us briefly through Escoffier's life, his start at London's Savoy Hotel, his missteps, and his accomplishments. Chef Roux also visits many iconic restaurants in London and Paris to try recreations of Escoffier's more famous recipes that are found in his tome "Le Guide Culinaire." A book that has become one of the must haves for chefs who want to familiarize themselves with classical cooking techniques.
After watching I realized how much Escoffier has influenced what we consider modern restaurant dining, as we know it today. It was Escoffier who revolutionized and streamlined kitchens using methods that are still being employed today. If you are able to find a copy online, this short documentary is worth the watch.
The First Master Chef: Michel Roux on Escoffier is available in various online channels like You Tube etc.
*Photo of Michel Roux courtesy of Radiotimes.com
LABELS: escoffier, movie review, Sanju