By sanju on 5 October, 2015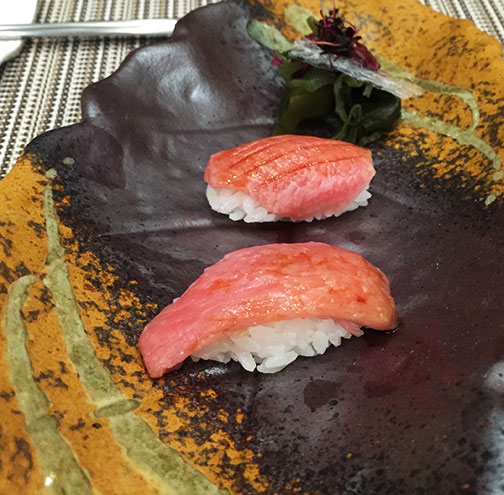 C and I were recently invited to preview the new Tasting Menu at Allium Restaurant. Chef Mark Tan is switching his restaurant's thrust to one that concentrates of tasting menus. The restaurant will offer two menu choices. A five course Market tasting Menu and a twelve to fourteen course Carte Blanche Menu.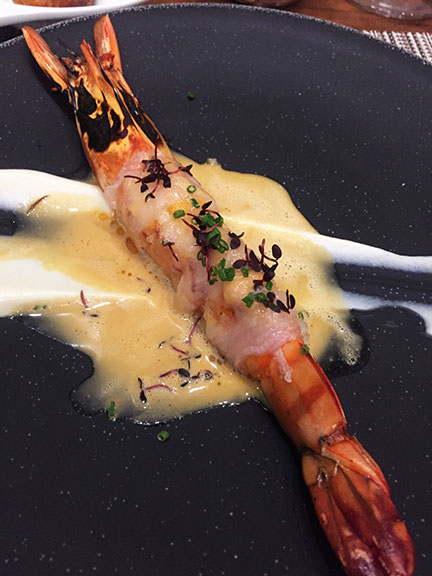 On this particular evening, Chef Mark feted our group with the Carte Blanche Menu. It is a seasonal menu that should change every quarter and is heavily reliant on fresh produce that is sourced locally and from abroad. As a chef, he is one of those that are very technically proficient and it shows in his food. I will not delve into the nitty gritty of the meal itself as I believe that part of the experience is the fun of not knowing what your next course will bring.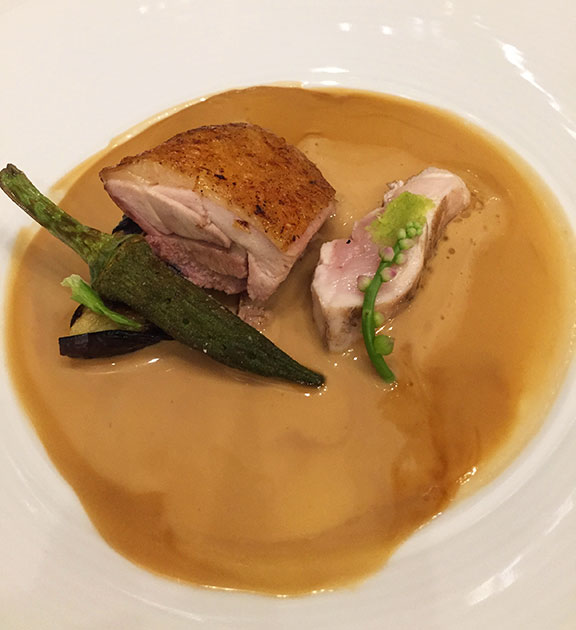 What I will do is tell you that we had very, very good meal. The ingredients were all topnotch and the melding of flavors and textures were spot on. As a bonus, portion sizes were generous. I strongly suggest that you try it for yourselves when Allium launches these new tasting menus on October 7. In the meantime, here are some pictures to tempt you further.
Allium Restaurant
GF, The Grand Midori Makati
Bolanis Street, Legaspi Village
Makati.
Tel +632 5191088
Open for Dinner Mon-Sat
LABELS: Allium, Mark Tan, Restaurants, Sanju