By Anonymous Paul on 29 September, 2015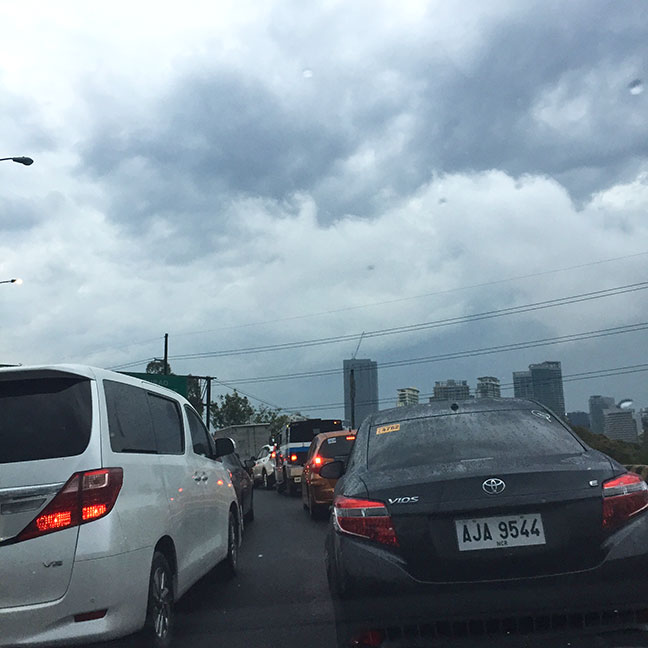 So there's traffic. Unfortunately it seems like it's going to be the norm for a while for the Philippines, especially in Manila. And it seems to be getting worse everyday. It used to be "normal" (sad, I know) for it to take 1.5 hours from Quezon City to Makati. But there have been stories of late of motorists logging the same number of hours crawling from just Pasong Tamo Extension to Salcedo Village. Crazy.
The blame game has been escalating as well. Angry motorists blaming public vehicles. The Highway Patrol Group, pointing at private drivers. All drivers lamenting how pedestrians just cross wherever they please. Citizens angry over lack of infrastructure. I think it isn't just one of these, and many other, factors but ALL. Everyone is part of the problem. It's deeply ingrained in culture. (Though I, being the eternal optimist, think that even culture can change.) But this is a food-centered website and maybe you can air your motoring related frustrations over at James Deakin's or Top Gear Philippines' Facebook page.
The reason I write about traffic is that, after one of those "carmageddon" gridlocks a couple weeks back I saw Tanke Tankeko, restaurateur and advertising creative maverick, post this on her Facebook feed:
Brave traffic and be rewarded with mainit na Sinaing, Sinigang na Salmon with Suahe with matching Longganisa OR…let the traffic pass at mag Ministop Fried Chicken? I SAY SUGOD SA NGALAN NG SINIGANG!!!! Whaddyathink? : )
It seems to be an increasingly common dilemma for commuters. But I think I'd prefer the former over the latter any time. Not that a Ministop fried chicken isn't worthy of a pitstop, but there's that higher reward for delayed gratification. That's just me, though.
What do you think?
LABELS: 1521, Anonymous Paul, Tanke Tankeko, Traffic