By Anonymous Paul on 23 September, 2015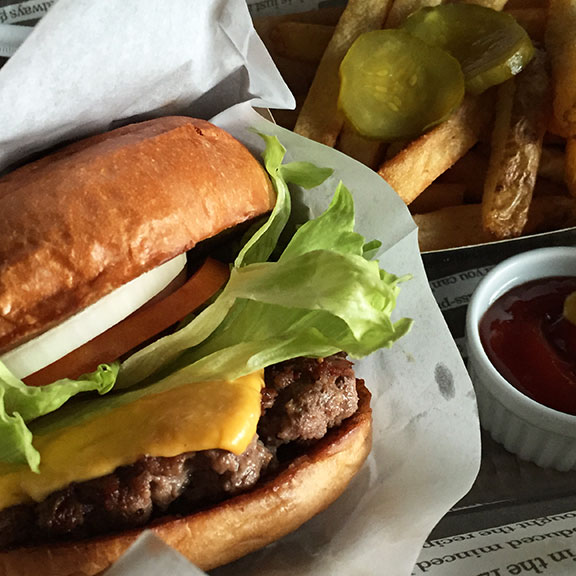 The Beef. Another place that serves up a good burger. And much respect for keeping things simple: fresh unfrozen beef, fresh vegetables, soft brioche bun. The menu is very limited and basically consists of their burger, their cheeseburger and a set that comes with fries.
I love how you actually taste the quality of the beef (and the fat). Perfectly seasoned and beautifully charred crust. There is a small amount of dressing and thankfully doesn't make things sloppy while eating. Quite comparable to Sweet X's cheeseburger but I think there would be differences in the thickness of the brioche and maybe they load up on more veg. I felt my The Beef cheeseburger had a little too much bread. I finished it anyway.
As for the fries: they looked great. Thick cut. Golden. But too bad they were limp and soggy. Do some people actually prefer their fries this way?
But props to them for banging out straight up burgers. Though the beef I have with The Beef: a cheeseburger, fries and a Coke came out to about P466. It's located in a "hip" new mall and there are overheads, I get it. But it hurt a little bit taking to account the flaccid fries.
The Beef
Hole in the Wall,
4/F Century City Mall,
Kalayaan Avenue,
Makati City
Tel. (+632) 869.9680
LABELS: Anonymous Paul, burger, The Beef