By Anonymous Paul on 11 September, 2015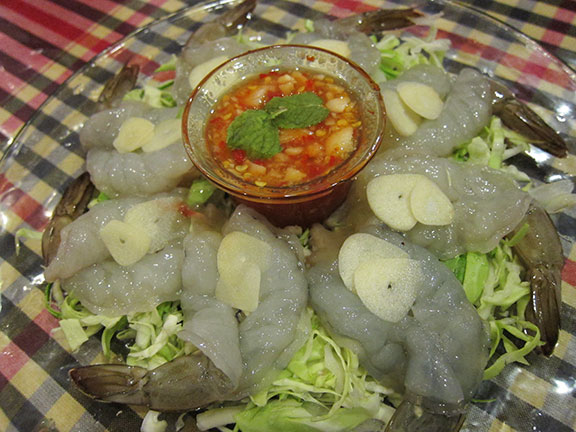 The gang met up for dinner a few weeks back and tried out Siamaroi on Jupiter. It's run by a Thai family and was quite happy to see not-just-the-usual-pad-thai in their relatively encyclopedic menu. I couldn't believe they carried dishes I used to eat on the sidewalks of Bangkok.
Like the kung chae nam plaa. Fresh (i.e. raw) shrimp topped with garlic slices and served with a very spicy herb and citrus sauce. They pretty much nailed the sauce, though at this heat level, could have been hotter. Typically they have bird's eye chili slivers along with the garlic. This goes pretty well with a beer.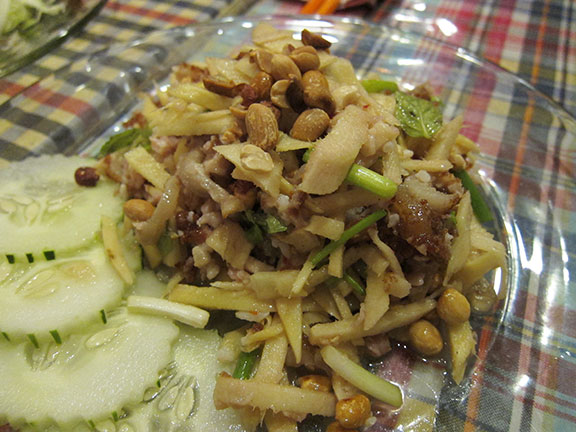 Also surprised they served naem. Not the most appetizing thing to describe, but it's made of fermented ground pork. It's quite pungent on its own and has a soured quality to it. But it's typically served in a salad form with tons of aromatics piled on top of it. Ginger, galanggal, coriander root, onions; explosive flavors. Topped with fried peanuts and tossed in a lime and fish sauce dressing. Very spicy; as Thai salads tend to be.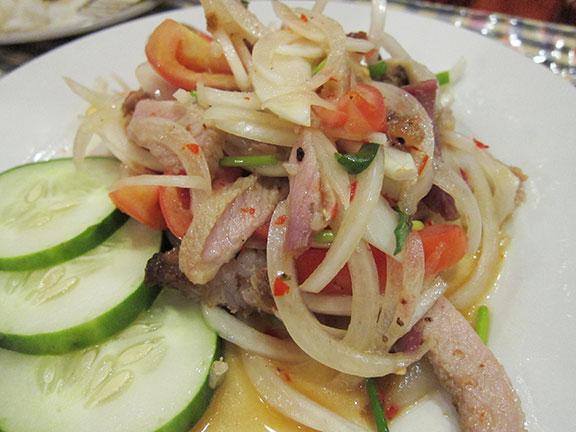 We also ordered yam kor mu yang, or grilled pork neck salad. I prefer this in salad form as well to cut the fattiness of the meat.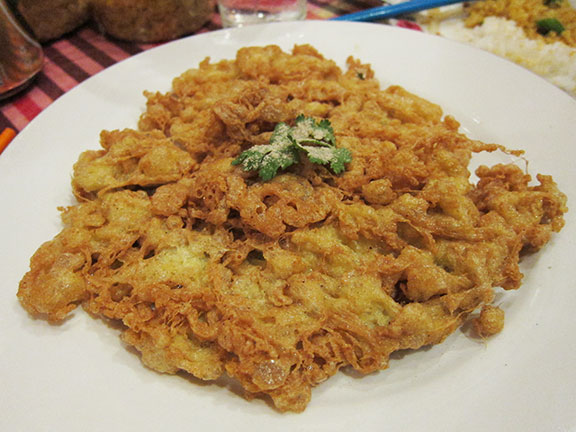 I loved the khai jiew moo, or Thai style pork omelette. Essentially a dish anyone can cook at home by deep frying beaten eggs. But it's such a comforting dish. Fluffy, golden, crisped edges. Salty, porky, eggy. This and white rice with phrik nam plaa (fish sauce with chili) is a satisfying meal on its own.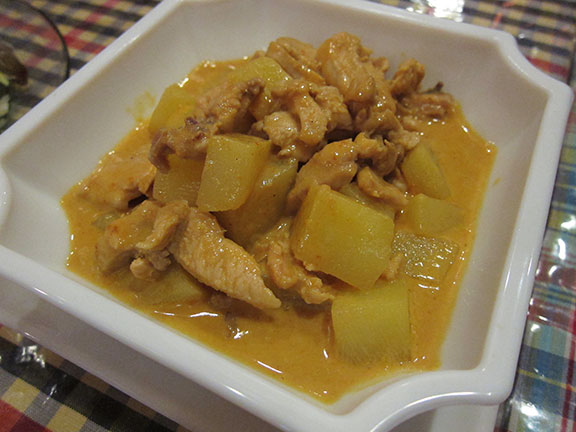 There were a couple of so-so dishes for me as the palest massaman curry I've ever had as well as the seafood fried rice.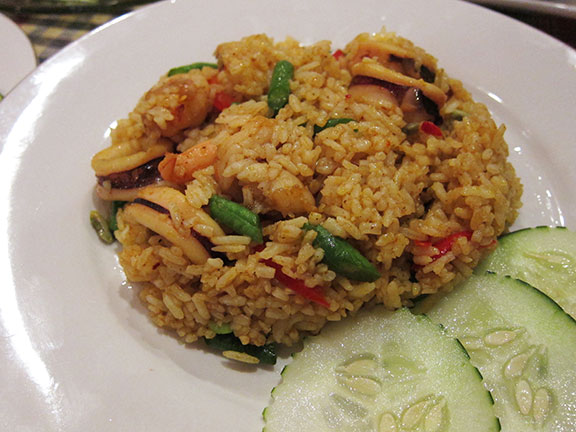 But we all liked the gai yang, a North-eastern Thai style grilled chicken. Looked dry but was actually very flavorful. The meat permeated by the lemongrass marinade.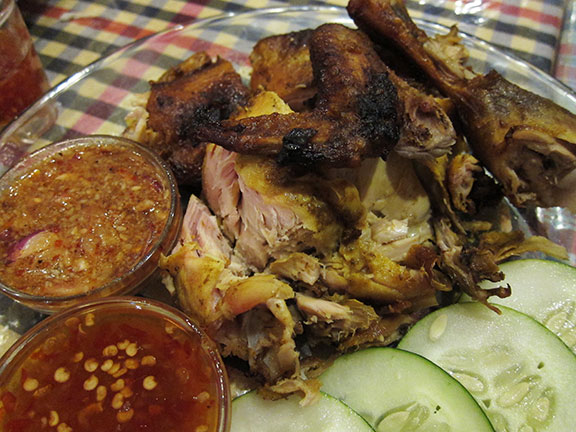 All in all a great introduction to homestyle/street Thai cooking. Quite close to what you get just around the corner in Bangkok. And I like how they introduce a new dish every so often—beyond bagoong rice.
Siamaroi
124 Jupiter St
Bel-Air, Makati
Tel (+63.925) 465.9984
Facebook page: Siamaroi
LABELS: Anonymous Paul, Bangkok, Siamaroi, Thai