By sanju on 18 September, 2015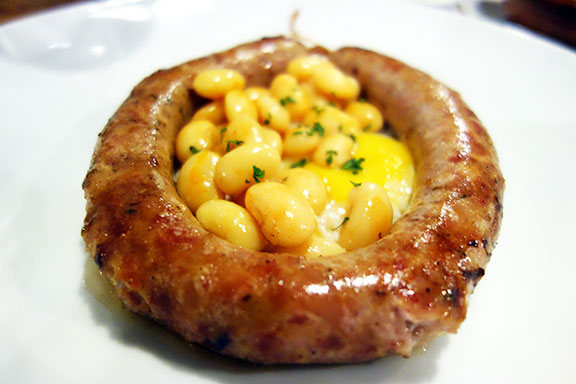 The south of Manila has a new welcome addition to its culinary makeup. Owned and operated by Miguel Vecin and Martin "Tinchu" Gonzalez, Bar Pintxos brings to the area an authentic voyage into the world of a Spanish Tapas bar. The setting is bright and airy with seating that aims to comfort. It is perfect for those who might want to come in for Happy hour, or to spend a weekend afternoon with good friends, chatting the hours away. Much like the bars in Spain, Bar Pintxos will have an assortment of Tapas, Bocadillos and of course Pintxos.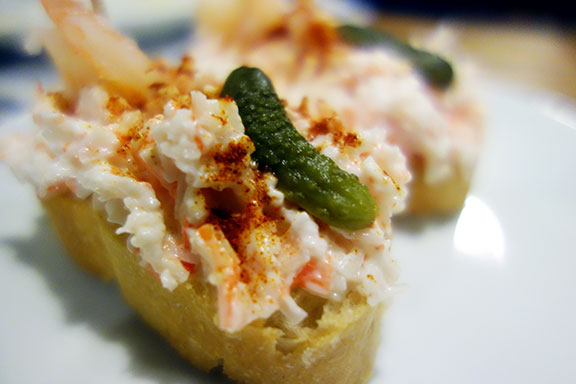 Tapas are appetizers served hot or cold in little plates. Most Spanish restaurants have some on their menu for those diners who would opt to start with a few, before having their main courses. At Bar Pinxtos choices of Tapas include some familiar items like Gambas Al Ajillo and Croquetas to the unique: Guindillas Fritas or Fried Pickled Spanish Peppers.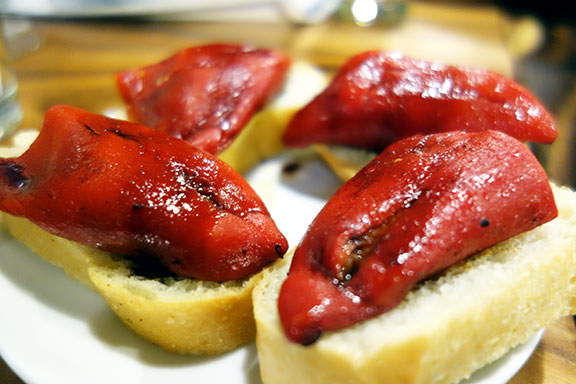 Pintxos or Pinchos are snacks that are more popular in the Basque region of Spain. They are normally placed on a piece of bread and held together with a small wooden spear. Options are aplenty whether one prefers seafood like Gildas (Anchovy, Olives, Pickled Pepper). Chatka (Crab Mayo, Fresh Shrimp, Pimenton, Alioli). Carnivores need not fret, as there are enough meat alternatives as well. The list includes Pinchos Morunos (Moorish Pork Skewers), Chorizo y Huevos (Chorizo and Quail Egg) and Tortilla-Gulas (Potato Omelette, Angulas or Baby Eels, Crunchy Garlic)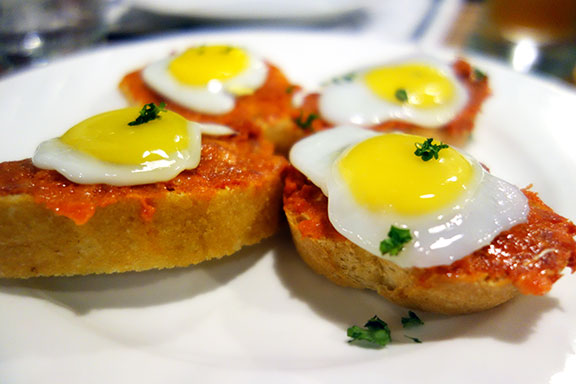 There are a couple of Bocadillos or Sandwiches available as well. Highly recommended are the Chori Burger (Beef Chorizo Burger, Pimenton Cream Cheese, Arugula) and the Don Quixote (Manchego Cheese, Jamon Serrano). The menu is expected to constantly evolve in the coming months. The chefs and owners have made it their mission to experiment with different ingredients and come up with new items as frequently as possible.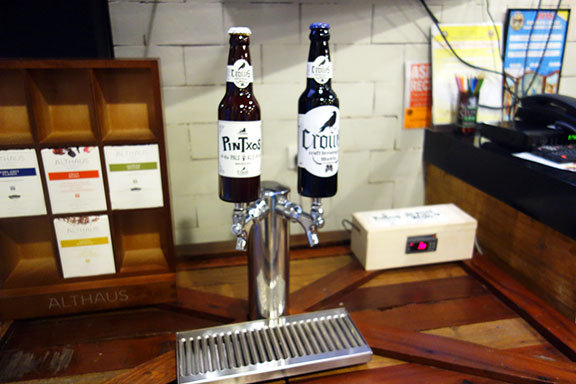 Of course, one isn't expected to live by food alone. Drinks are a necessary component to any bar and at Bar Pintxos it is no different. Aside from the regular beers and spirits, artisanal Sangria is served. Also, a collection of Craft beers including a House Bar Pintxos IPA brewed by local craft beer maker Crows is available on tap.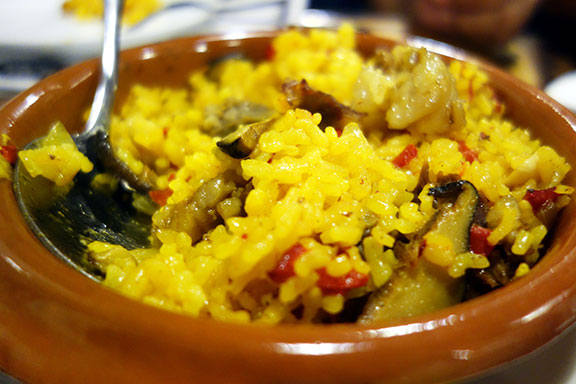 The opening of Bar Pintxos in the Alabang area shows the continuous evolution of Metro Manila's food scene. More and more niche type establishments that serve a specialized but limited menu are opening up. Hopefully, the success of a classic, Spanish neighborhood bar would spur a revolution of sorts that would encourage other entrepreneurs to open similar styled concepts in the future.
Bar Pintxos Tapas y Mas
116 Don Gesu Building, Don Jesus Boulevard (Alabang Hills)
Barangay Cupang, Muntinlupa City
Tel: (+632) 831.0065
Open Mon-Sat, 7am till 11pm
*A version of this post was published in the August 2015 issue of Town & Country Philippines
LABELS: Bar Pintxos Tapas y Mas, Restaurants, Sanju