By Anonymous Paul on 17 August, 2015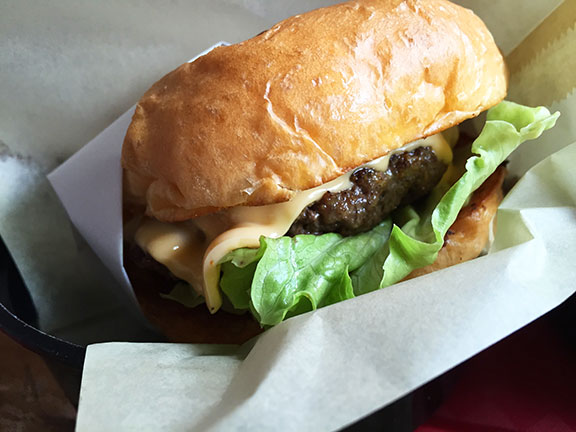 I've only managed to try Sweet Ecstasy recently. But I sure made up for it by coming back three times in a span of 2 weeks. Finding a good, plain cheeseburger in Manila has been a little bit difficult as of late. At least I think so. I don't like a lot of things on my burger; not even bacon. And Sweet X seems to have perfected a wholesome, old fashioned burger. Ground fresh unfrozen beef, soft buttered brioche bun toasted on the griddle, crisp greens, melted cheese, just a dab of their house sauce, caramelized onions. A cheeseburger doesn't have to be complicated. I like how they pay attention to every component. And the fresh meat really makes a world of difference in terms of flavor.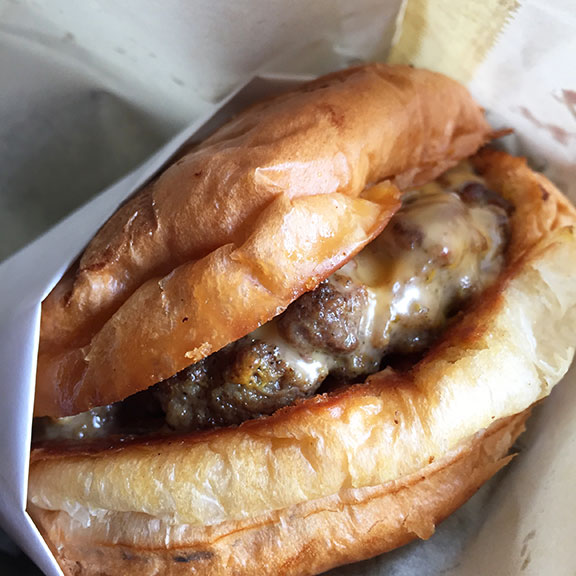 If there's anything I like more, though, it would be their steamed burger. They steam their fresh beef patties to make them juicy and then finish them off on the flat top to brown the outsides. And in a brioche bun goes this patty, cheese, some mustard and onions. Even more stripped down than their cheeseburger— but I find it beefier. Amazing in it's simplicity.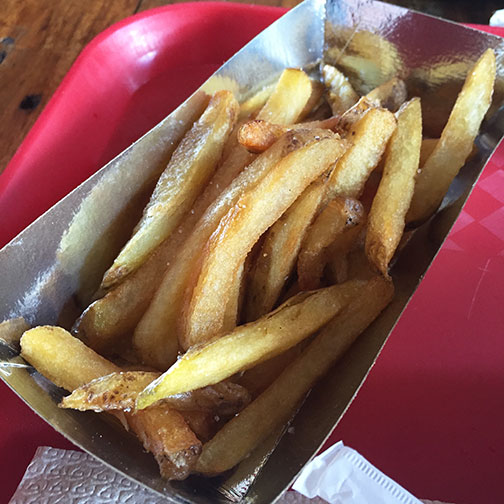 For sides they have what they call Fantastic French Fries. Fresh potatoes properly twice-fried. I've become so used to having frozen, pre-blanched potatoes; and I guess it is more convenient for restaurant owners to use this option. But again, there is a noticeable difference in flavor.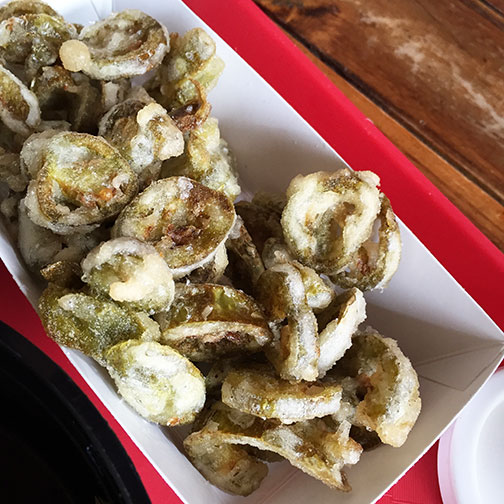 They have Jalapeño Fries; made of deep fried, battered slivers of pickled jalapeños. Served with a side of aioli. And sweet potato fries.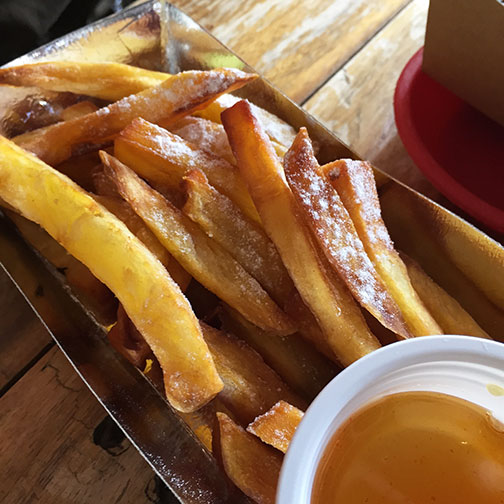 But my favorite of the sides would probably be the dill pickle fries. Which, as you might have guessed, is made of battered, deep fried strips of dill pickles. Worth the water retention.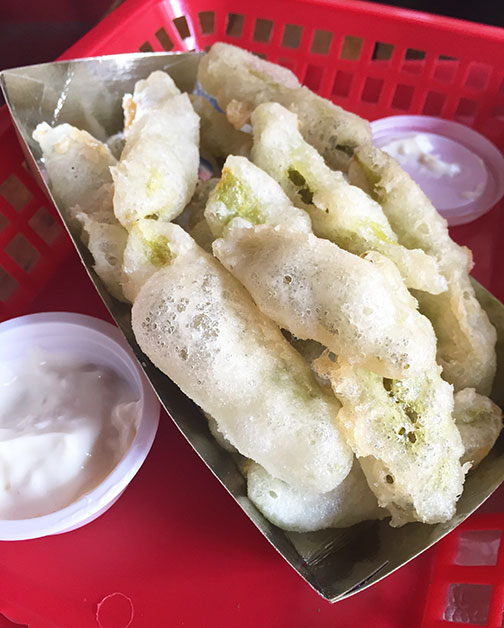 The edited menu also includes chicken wings. Of which I have only sampled the Honey BBQ variant. I found it a little too saucy and the smokiness was sort of cloying. Though portions were generous. So future visits are therefore required to try the other sauces.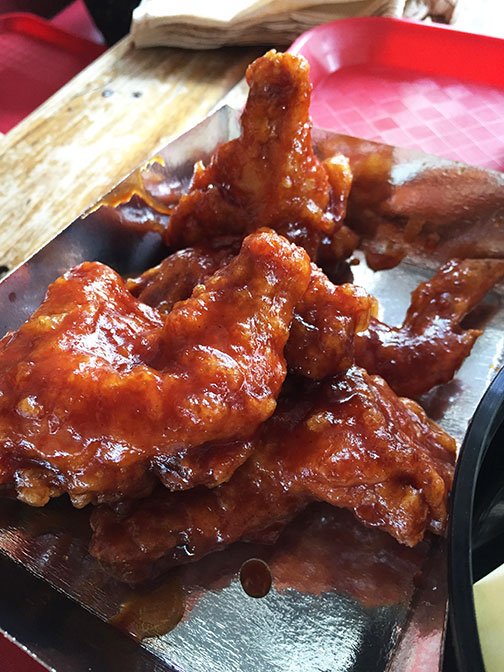 If I can get past the damn cheeseburgers.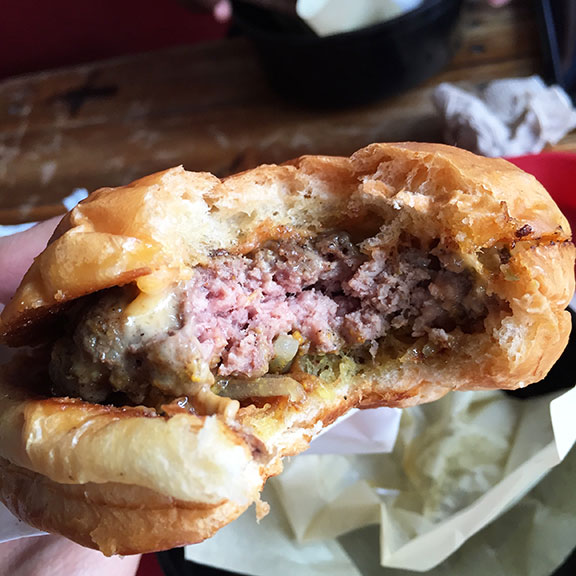 Sweet Ecstasy
10 Jupiter St., Bel-Air, Makati
Tel. (+63.916) 594.1229
LABELS: Anonymous Paul, burger, Restaurants, Sweet Ecstasy