By Kitchyart on 25 August, 2015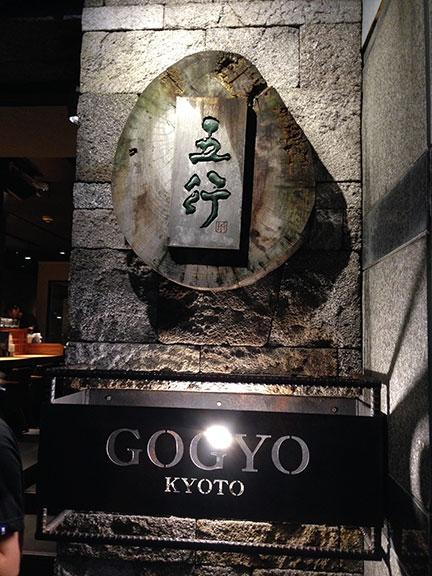 I have a few friends who love ramen as much as I do and we fondly call ourselves "Ramen Faces". We exchange photos of our ramen experiences in social media and talk about our cravings to each other. It's been raining nonstop for almost a week now since we got back from our Japan trip and I thought it would be fitting to talk about our first meal in Kyoto.
We flew in Kansai around 7pm and it took us over an hour to get through the long lines at immigration. Plane food wasn't great, so we were craving for a good meal. We still had to take the train from the airport straight to Kyoto and it would take another hour or so to reach our final destination.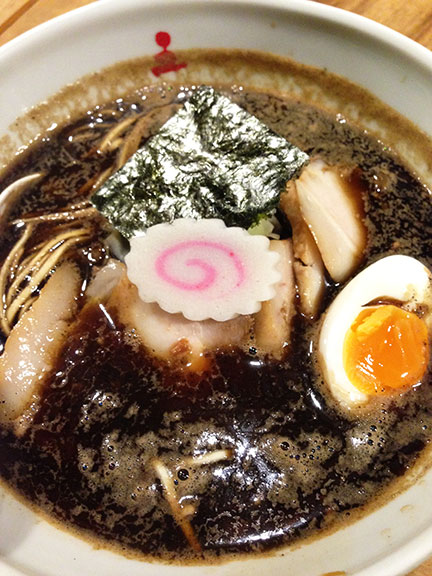 We arrived in Kyoto past 10pm and by this time we were starving. It was raining and we had to wait for a cabbie that would take 4 passengers and all our luggage. Good thing Japanese efficiency got us a cab in less than 5 minutes. Instead of checking in at our hotel and leaving our baggage at the lobby, we went straight to the first ramen joint we had planned to visit this trip: Kyoto Gogyo.
We were lucky that at 11pm the place was empty; we heard from other friends who recommended trying this place out that lines can get crazy in the day time. No wonder the menu states a ¥300 table charge for appetizers and a 2.5 hour seating limit for crowd control perhaps. It appears to be common practice as we encountered this in a few places as well.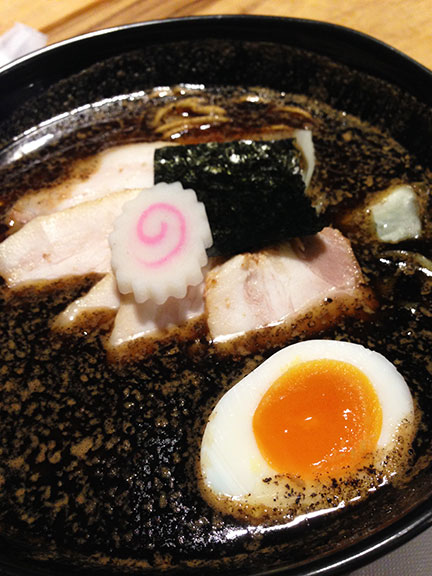 Kyoto Gogyo serves up kogashi (burned) ramen, where lard is heated up in a wok and lit up to burn before adding it into a bowl or shoyu or miso ramen. The result is a charred beauty of rich and smoky flavors. We tried the shoyu and miso ramens with additional orders of chasu. The kogashi miso ramen produced a more complex flavor than the shoyu, which had a strong ginger type of flavor. The broth stays piping hot till the last drop. One companion opted for the tonkotsu ramen, which was pretty good as well. We were a little disappointed with the chasu, we were looking for a more charred flavor to it but no doubt the slices of pork were still delicious. The portions of our ramen were pretty massive, so it was no surprise we felt stuffed after the meal.
Gogyo was the perfect welcome meal to start off our Japan adventure.
Kyoto Gogyo
452 Jumonjicho Yanaginobamba-dori Takoyakushi Sagaru,
Nakagyo-ku, Kyoto 604-8121 , Kyoto Prefecture
Tel: (075) 254.5567
11:30 am – 3:00 pm, 6:00 pm – 12:00 am
Last order 11.30 pm