By sanju on 11 August, 2015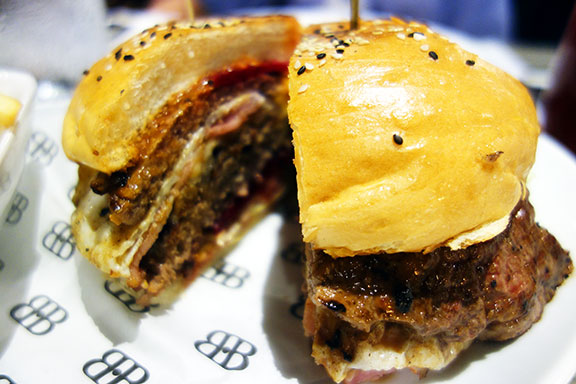 Chef Wade Watson, formerly of the Abaca Group has struck out on his own and opened this homage to Australian fare. Set in a very well done space along Salcedo Street in Legazpi Village, B&B has an uncomplicated menu that seems promising. It includes, Meat Pies, Steaks, Sandwiches, Tartines, and Salads.
One evening, C, Kitchyart, her brother K and I all had dinner to try out some of B&B's offerings. We started with the huge Australian Burger. (P725). Given its size, we found it prudent to share it four ways. This particular burger had a fried egg, bacon, cheese and a steak slice inside. It was quite tasty and nicely done.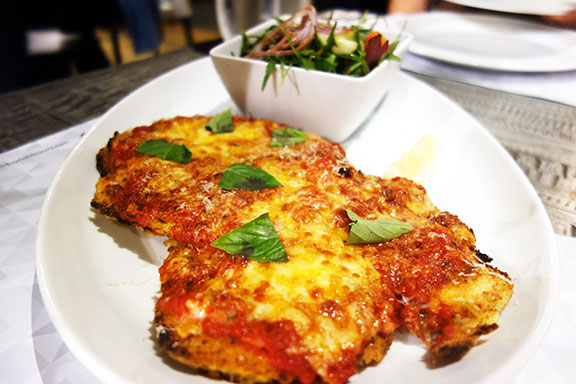 Next we had B&B's version of Chicken Parmigiana or Parma as they call it Down Under. B&B has a few versions available on the menu; we had The Classic Australian (P795) that had a tomato sauce, Forest Ham, Mozzarella and Padano Cheeses. This was another hefty dish that consisted of two large flattened breaded pieces of chicken breasts. It is perfect for sharing.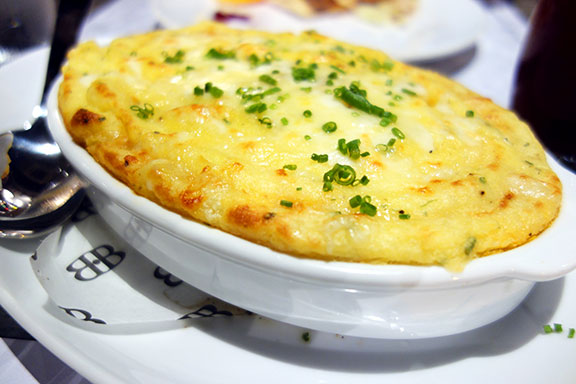 Our last dish was a disappointing Shepherd's Pie (P720). Disappointing only because we found the Lamb filling to be on the sweet side. It was such a pity as the lamb as well as the potato topping was cooked very well. Personally though, I have had better versions elsewhere.
For dessert we order a trio of another favorite Aussie dessert, Lamingtons. Layered Sponge cake with either chocolate or fruit jams in between and covered with desiccated coconut. We were served 3 flavors of Lamingtons: Chocolate, Strawberry and Lemon, with the lemon being the unanimous favorite. Lamingtons are currently not part of the regular menu as the kitchen is still testing their recipe, I only found out about them from pictures I had seen online. It was also because of this reason that management did not charge us for this dessert.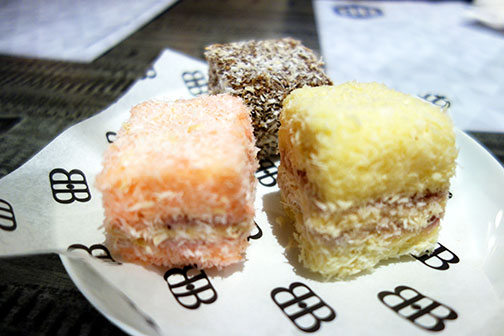 I believe that Bondi & Burke deserves another visit for a couple of reasons. One, I think that they are still at that point where everyone is still feeling their way around since the restaurant is fairly new. And two, we wanted to try the other items on the menu that seem interesting like the Meat Pies and Tartines.
Bondi & Bourke
GF Cattleya Condominium
Salcedo Street, Legazpi Village, Makati
Tel (+632) 833.1812
LABELS: Bondi and Bourke, Restaurants, Sanju