By Anonymous Paul on 9 July, 2015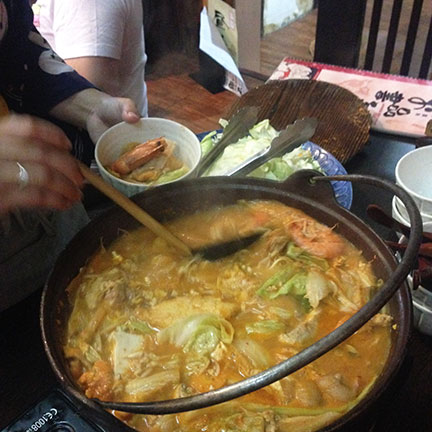 The past few days have been a struggle. Incessant rains. Cool weather. Dark and gloomy. Impossible to peel one's self out of bed in the morning. Zero productivity. Which has made me crave for warm, soupy, hearty comfort food.
In Sekitori (at Little Tokyo), you can get a big cast iron pot of chanko nabe. A throw-in-everything kind of soup sumo wrestlers eat to bulk up. Beef, chicken, pork, seafood, vegetables, miso broth…you name it. Very satisfying.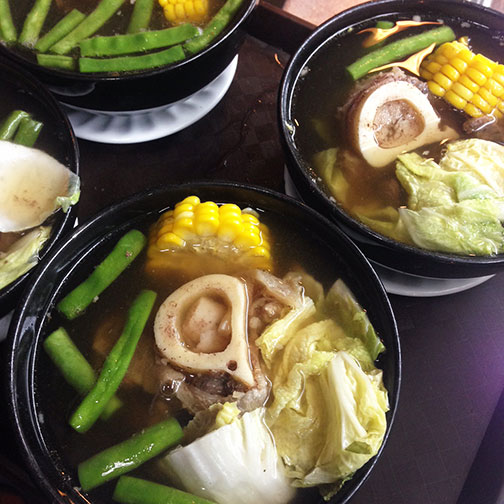 Bulalo. Boiled beef shank with that jiggly marrow in the middle. Tons of white rice for this is needed with a condiment of chilli laced patis.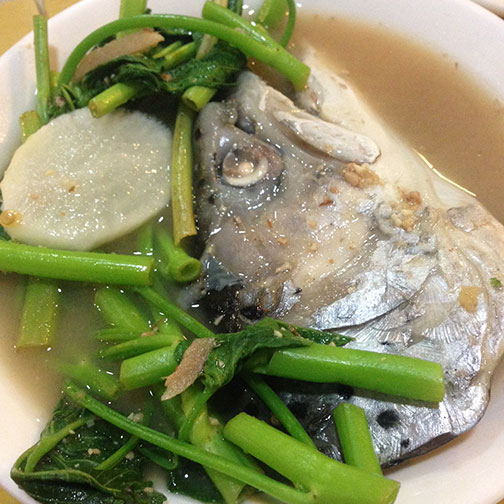 I also wouldn't mind a sinigang na ulo ng salmon. Tart and tangy. The salmon providing that fatty, velvety meat.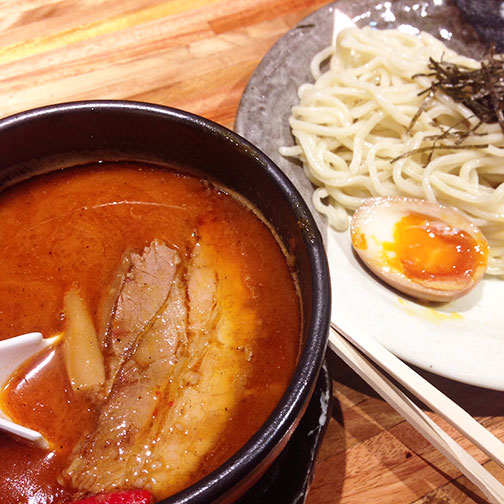 Ramen would be good, no? But right now I think I prefer a tsukemen (dipping style ramen), particularly the karai tokusei at Mendokoro Ramenba/Yushoken. Thick, chewy udon noodles you dip in this spicy, umami packed, pork belly garnished broth. Delicious.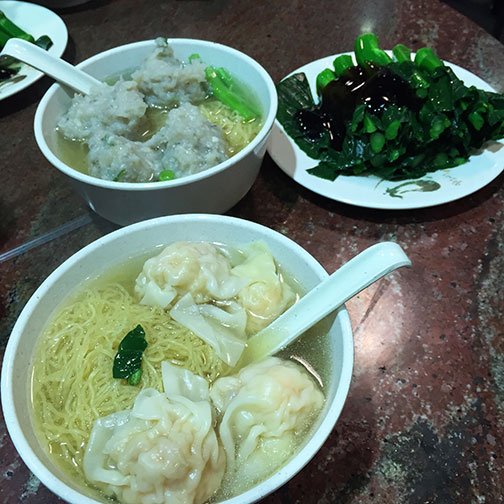 On the topic of noodles, I sorely miss the wanton and fishball soup at Lung Kee (Hart Ave., TST, HK). They get the egg noodles right every time. And the shrimp in the wanton is absolutely fresh, it snaps.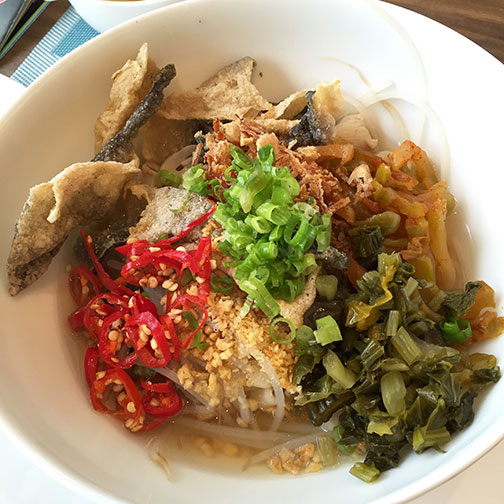 Or some "dry" rice noodles topped with picked veg, fish skin, chill and whatnot at a random lunch, also on recent trip to Hong Kong.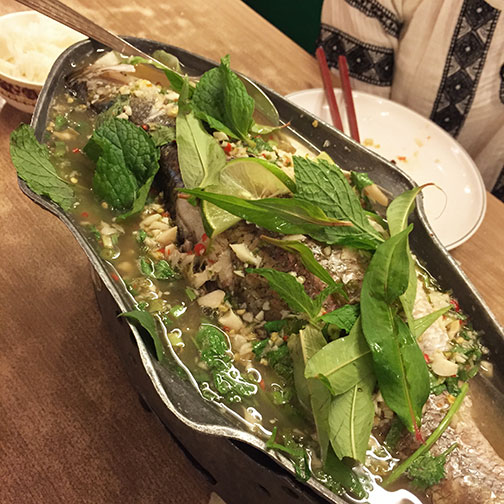 I like tom yum, but my favorite Thai fish soup would be pla pae sa. Snakehead fish simmered in a tamarind flavoured broth and perfumed with aromatics as culantro, lime, chill, mint, garlic and such. Usually cooked over coals. The flavors are just explosive. Anyone know where they serve this in Manila?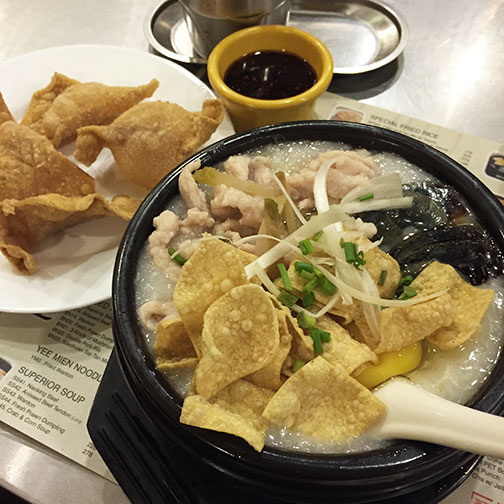 I love congee, particularly pork and century egg topped ones. This one at North Park.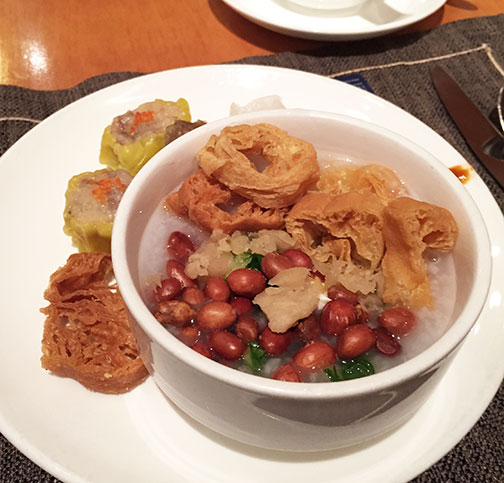 Or I usually just top with fried peanuts, pickled veg and you tiao (fried crullers/bicho). Preferably with a side of dimsum.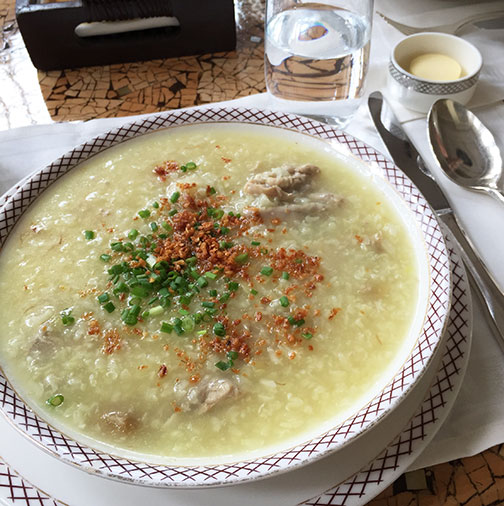 Of course, what could be more Pinoy than to break out the arroz caldo on a rainy day?
What would your rainy day craving be?
LABELS: Anonymous Paul