By Anonymous Paul on 23 July, 2015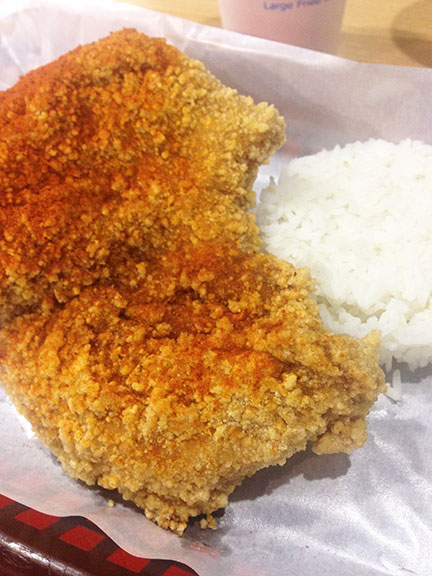 There are a few things different about the Hot Star Large Fried Chicken available here in Manila. In Taiwan, you'd order the breaded fried chicken off a night market stand, they'd stuff it in a paper sleeve and off you'd go looking for other treats.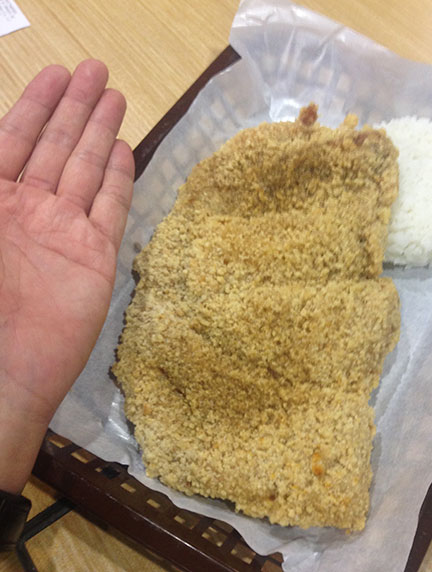 The local Hot Star has Filipinized this Taiwanese treat by offering rice, gravy and a drink along with it. Also with maybe offering spaghetti in it's menu. Which is understandable because the rice and gravy thing has been integrated with the local culture care of KFC. And sweet spaghetti is, well, a whole other story.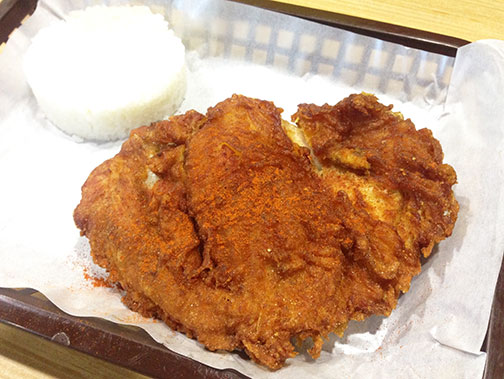 But glad to say that the core product, which is the huge, A4 sized, five spice scented breaded breast fillet stays true to form. The exterior crispy and the meat juicy. There is the original anisey flavor, a spicy version dusted with chili powder and a sweet barbecue variant. Also a "crispy" version which has a different coating. But all varieties, I think, are flavourful enough to stand on its own without the gravy.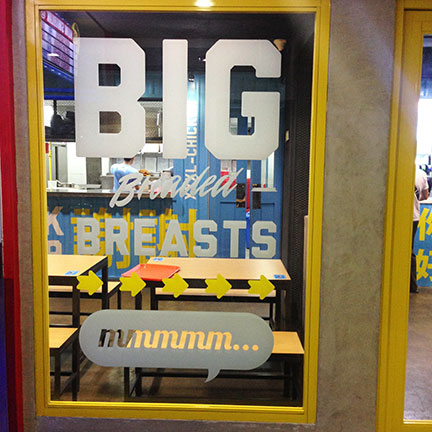 Best thing about it is the unbelievably reasonable price of under P150 for a meal. Which makes keeping guilty pleasures at bay a little bit harder.
For branch listings: Hot Star Facebook Page
LABELS: Anonymous Paul, fried chicken, Hot Star, taiwan