By Kitchyart on 20 July, 2015
When the weather gets gloomy, we lean towards comfort eating. I'm a sucker for breakfast food and I've written about pancakes in both savory (Pajeon) and sweet (pancake recipe) forms; even a combination of both (Bacon Pancakes).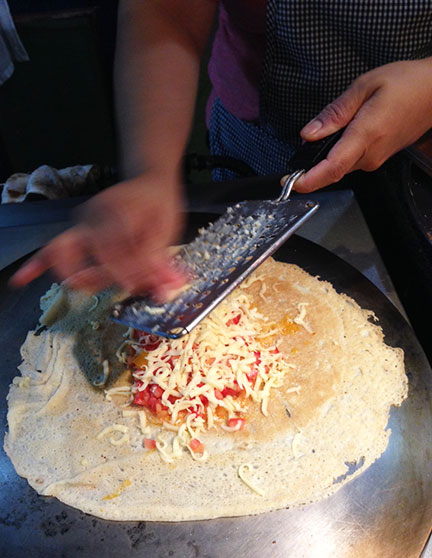 Cafe Breton has been around for over a decade and in its early days the first and only branch was all the way in Malate. My friends and I would start our night out with a snack in Cafe Breton before drinks and dancing. Today, they are much more accessible having branches in malls. I love a good crepe any day and Cafe Breton is just as good as the crepes you can find in France.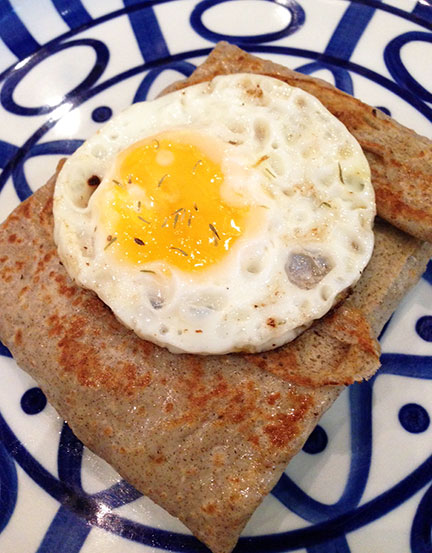 In the past two weeks, I went to Cafe Breton three times and I went for different items. It's hard to tell in the photos what's in there but my staples are usually the Vesuve, a savory crepe with ham, cheese and chili. And for dessert I get the a la Nutella crepe. I tried the heftier crepes like the ones with eggs and sausages, and they just hit the spot each time.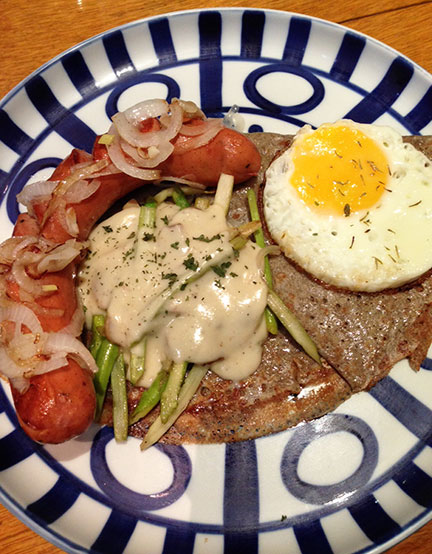 Last week, I had a craving for the Roti Gluai/banana roti I had from my recent Bangkok trip and Cafe Breton makes a Tarzan: a crepe filled with bananas and condensed milk. I asked for an extra crispy crepe and it truly made my day.
Cafe Breton is an old reliable, what crepes do you order?
LABELS: Cafe Breton, crepes, Kitchyart, pancake, restaurant