By Kitchyart on 6 June, 2015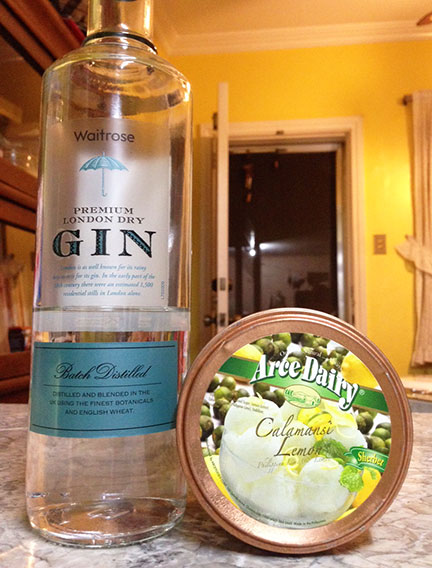 It seems like summer isn't going anywhere; like temperatures are rising each day.
I did some work in the kitchen today and all I could think about were ways to quench one's thirst in these conditions.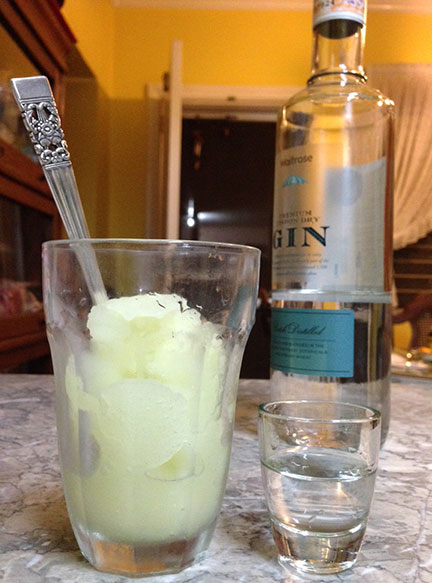 This isn't rocket science, but I found some calamansi sorbet and a bottle of gin in the house so I thought it would work well together. The key here is to exert minimal effort and produce immediate satisfaction, this did the trick!
After half a shot of gin, I'm already tucked in bed. How is everybody keeping cool these days?