By Anonymous Paul on 22 May, 2015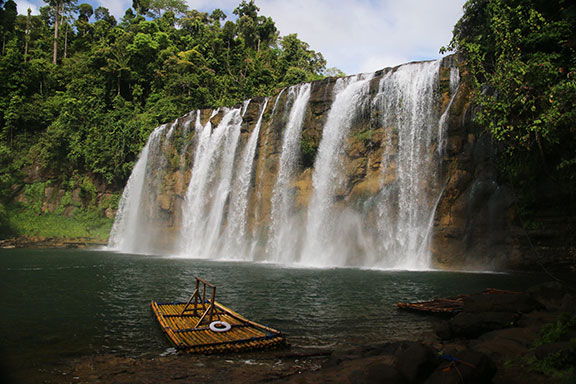 I took a flight to Davao recently and met up with some friends based there to explore Surigao del Sur. I have never really been to that part of Mindanao and was quite fortunate to have willing co-travellers.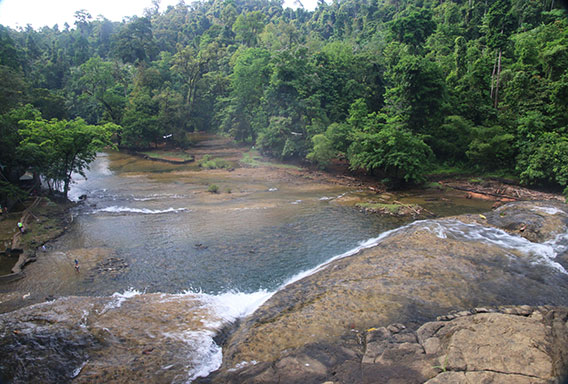 We had arranged for a van that weekend and left around 3AM for a 4 hour ride to Tinuy-an Falls in Bislig. I had only thought of this place as a stopover to the more popular Enchanted River but this was pretty much an amazing sight as well. While not the tallest, it is said to be the country's widest falls. There's a path at the side where you can climb up the top and wade in the water pools. The view was beautiful. Amazing chi in this place; great energy going around from all the moving water. After about an hour we got in the van and headed out for Hinatuan.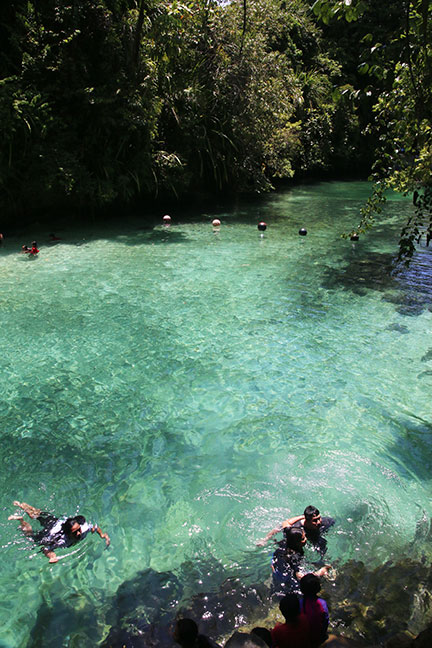 After about 2 hours we arrived at the Enchanted River. And it was packed with mostly local tourists. The famed river section itself was not as big as I had imagined it. The water was actually very clear; getting deep blue towards the center and aquamarine going out.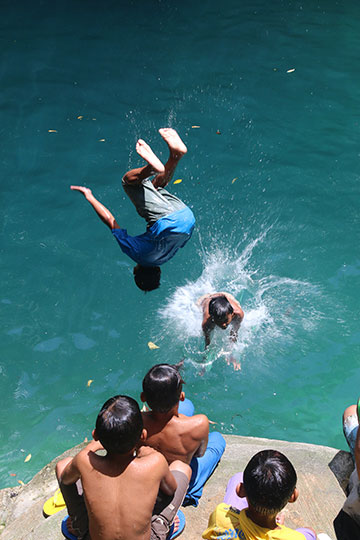 The river edges, however, were cemented and they had put cottages for rent all over. It was turned into a public resort and the atmosphere was quite chaotic; especially when they started feeding the fish.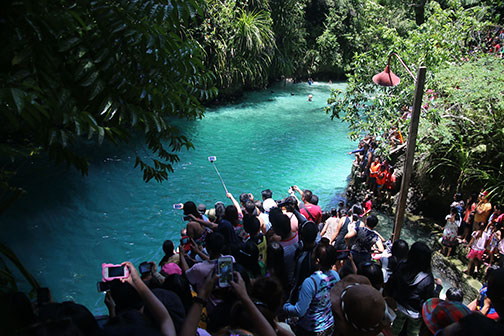 We had rented a cottage for lunch and had ordered food outside. It's much like a dampa system in which you pick out fresh catches of the day and have them cook it however you want.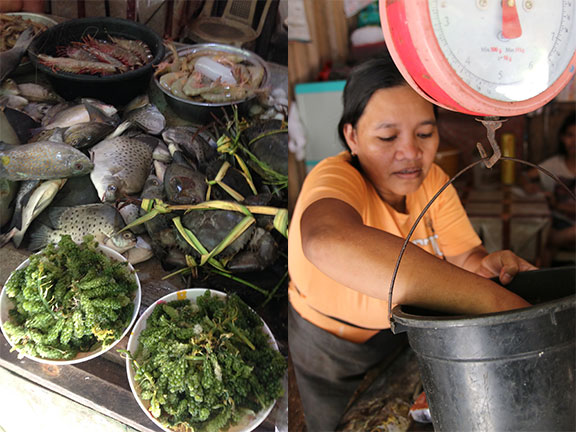 So we had ordered some grilled marlin steaks, chilli prawns, nilasing na hipon and curacha/spanner crabs in a sweet and sour sauce. We did not expect so much food to arrive. It was like a kilo of seafood per order of viand and each chaffing dish was just about P200 on average. The whole tray of rice cost P70.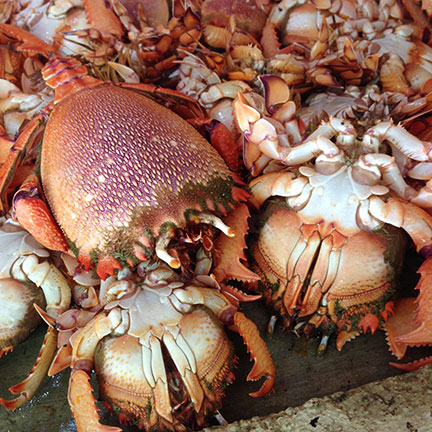 I had never tried curacha (spanner crabs) before and it's quite different from regular crab in that most the meat is in the body as opposed to the claws and extremities. The sweet flesh pulled apart in chunks and I was thinking we should've just ordered this steamed instead of drowned in ketchup-like sauce. (It was leaps and bounds better than the crabs I had in Hokkaido.)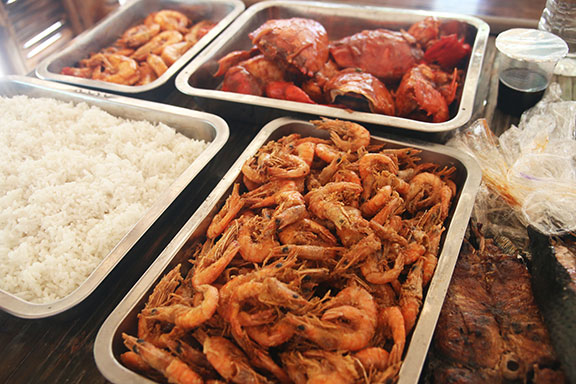 The marlin steaks were also superb. About 1.5 inches thick; black and seemingly charred on the outsides but meat was undeniably fresh and tender.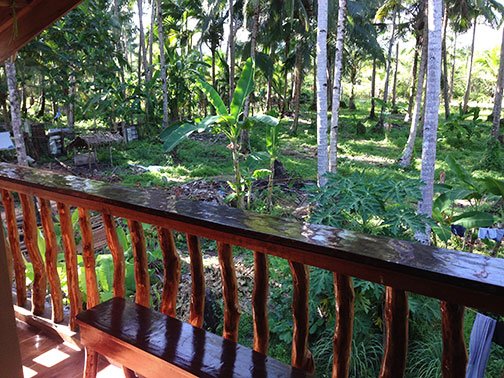 Off we went to our next destination, and base for the night, at Mac Arthur's Place in Britania; another couple hours drive. Rustic cottages but at the very least air conditioned. We had arrived late afternoon and just decided to walk the long footbridge out to this dock and just chilled till sunset.

We had a spectacular view of the Britania group of islands, which we planned to take a boat out to the next morning before going back to Davao.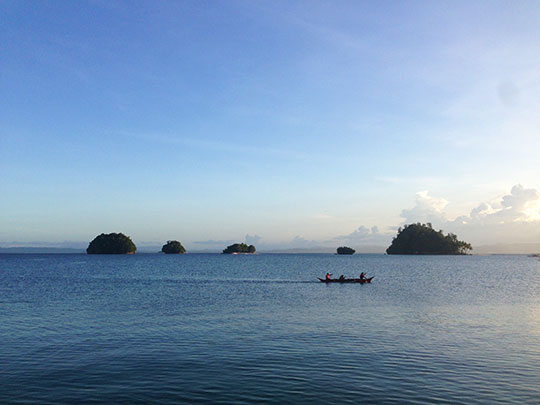 We were up early to have breakfast, though one can arrange to have a meal on one of the islands. I didn't get the names of each but we went to several, including these sand bars.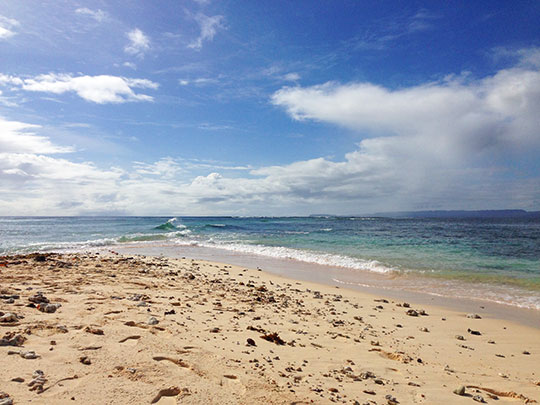 Crystal clear waters; though I could see from the set structures that the waves here get really big during surf season. Some islands were more crowded than others and we just picked the more quiet ones. On the last island before going back I noticed some action going on at the far end of the beach.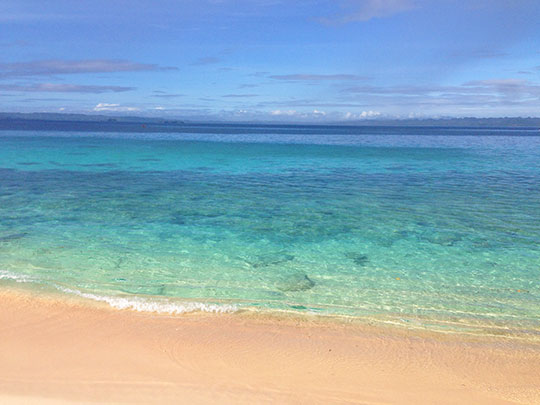 Some fishermen just unloaded a fresh catch of sea cucumbers and were peeling them, putting the skinned flesh in bottles and mixing in some vinegar to make kilawin.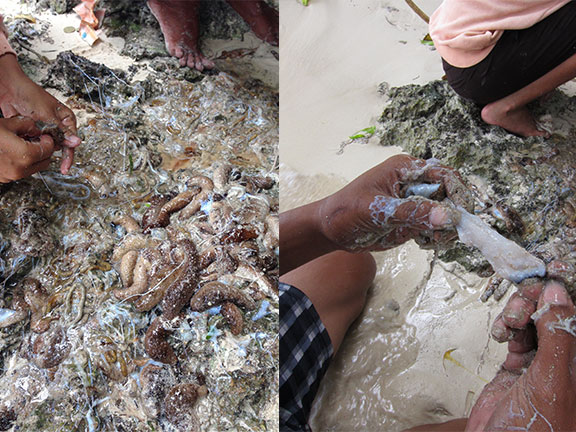 I've never really tried sea cucumber kilawin before and the sliminess was just too fear factor for me. But another guy had this huge pile of sea urchin; he was hacking off the poisonous spikes and lopping off the tops while his partner had a plastic vat where they rinsed the shell and scooped the roe (or gonads if you want to be technical about it) in plastic bags; filled-up went for a whopping P20. (How much does a piece of uni sushi go for in Manila?)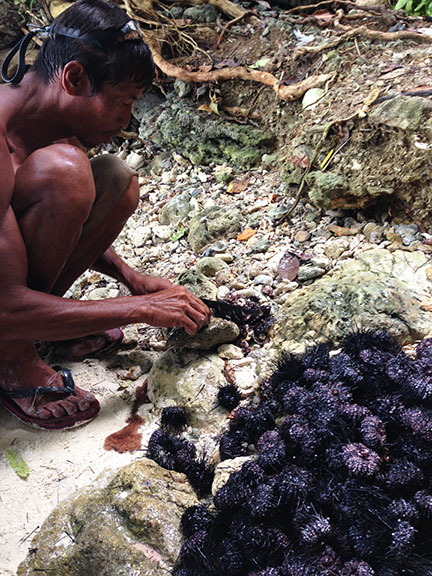 I must've looked so intent taking pictures that this guy just cleaned off an urchin and handed it to me. A fat one at that. I offered to pay but he refused. I thanked him, took the shell, and he would then take out a bottle of garlic, onion and chilli laced vinegar to pour in. This time I refused.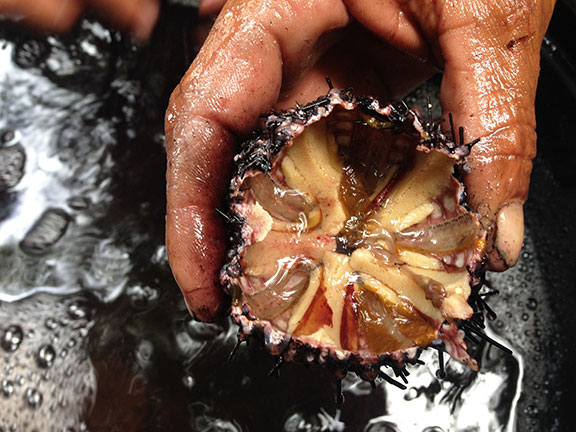 I said I'd much rather eat it as is. He seemed a bit surprised. I dug my fingers in and tore off a plump segment. And it was just an explosion of butteriness, sweetness and brininess. Silken and custardy (much like chawanmushi) in texture. Pure ocean flavor. Sometimes the best things in life can be free.
LABELS: Anonymous Paul, Surigao, The Travelling Table, uni