By Anonymous Paul on 22 April, 2015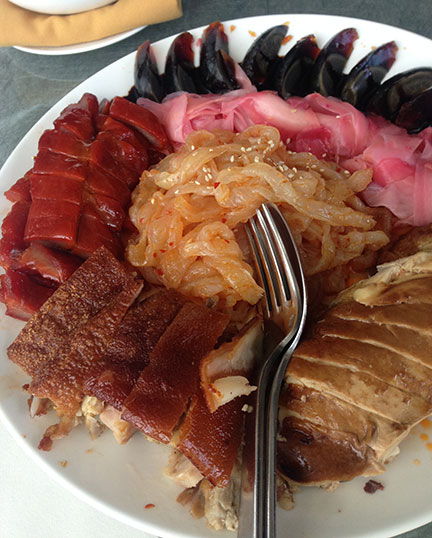 I find it most unusual for Lung Hin, a Chinese restaurant, to be located on the 44th floor. But the view was incredible. And the food was Cantonese with refined twists. We had a family lunch recently and was fortunate enough to sample some of their fare.
The meats of the cold cut platter was all quite good. Crispy skinned roast pork belly. Tender soy chicken. Jellyfish with that al dente texture and not too sweet asado. I like how they served pickled ginger on the side to cut the richness of the meats and how they drizzled a balsamic syrup reduction on the century eggs.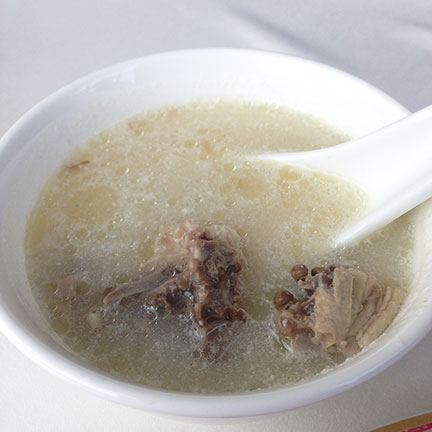 We had a double boiled chicken soup next. The broth full of collagen and almost milky. And the meat and bones of the chicken were so soft they disintegrated in the mouth.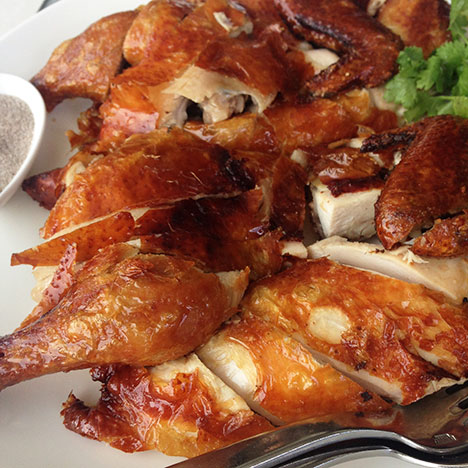 There was the fried chicken, which was was pretty standard. Crispy skin. The meat at some parts I found a tad dry. But I like how they serve it with Sichuan-spiced dipping salt.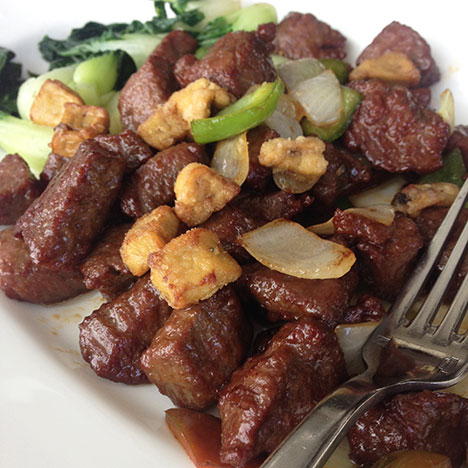 Stir fried beef came next. Very lean but tender morsels. Sweet, sticky and savoury at the same time. And it was punctuated with cubes of foie gras. Quite decadent.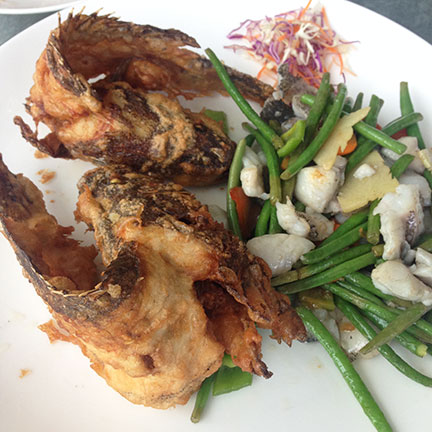 Garoupa was served two ways; butterflied then deep fried and sautéed with assorted vegetables.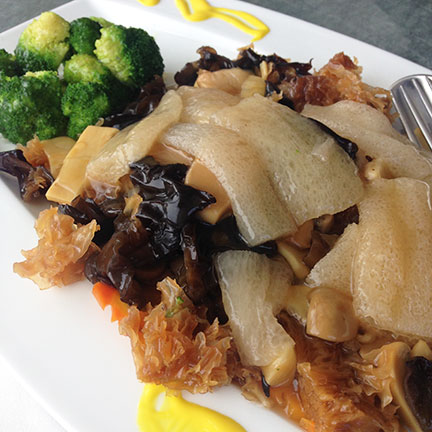 I loved the stir fried mushrooms; the white fungus I only usually see in sweet dessert soups but it was a nice addition. There was some oyster sauce in there but the delicate flavors of the mushrooms still came through.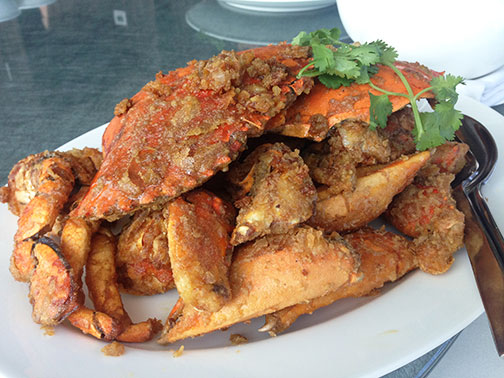 Then there was the crab. Huge and comparable to the size of Sri Lankan ones. And full of orange roe. This was their version of salted egg crab and whilst the frying and doneness of the crab was perfect, I couldn't really taste anything but MSG laden flavouring powder. I've tried several versions of salted egg crab locally but I guess they don't come close to what you get in Singapore as seen here. I still ate a lot of this though.
Yang Chow fried rice was served in small bowls during the meal. And even their birthday noodles I found delicious; the gravy full of seafood.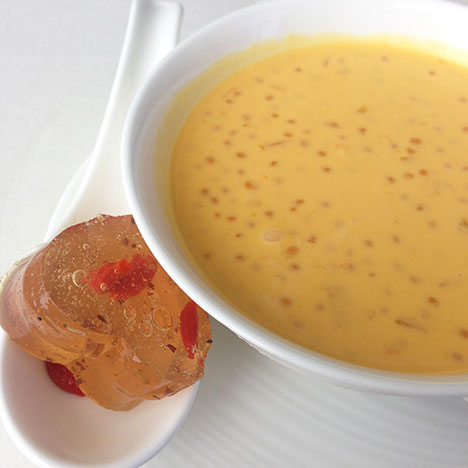 For dessert we had some refreshing osmanthus jelly, dotted with goji berries. As well as an excellent mango sago soup that was made rich with coconut cream. What a great idea.
Great sampling of Cantonese style cooking in this place. Quite refined and plays on the flavours of delicate ingredients. And I appreciate their tweaks to keep things interesting.
Lung Hin
44th Floor, Marco Polo Hotel,
Sapphire Street Cor Meralco Ave,
Ortigas, Pasig City
Tel. (+63.2)720.7777
LABELS: Anonymous Paul, Chinese, Lung Hin, Restaurants