By Anonymous Paul on 30 March, 2015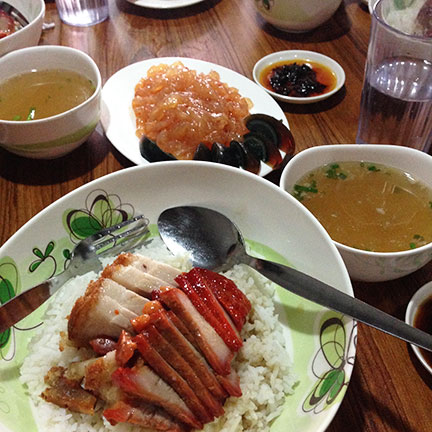 Quite impromptu; managed to try this hole-in-the-wall off Banawe recently with some good friends from out of town. Tuen Mun is this Cantonese style roastery that serves what we would normally have as our first meals in Hong Kong. Well, at least that's what I look for; a greasy diner.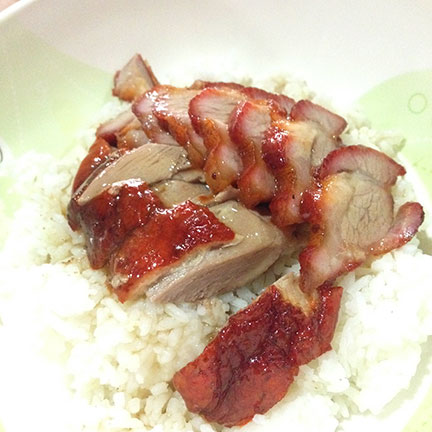 And they do deftly prepare their meats. A lean, smoky roast duck; not so fatty. The skin could be a little more crisp but nonetheless good. Sweet and savory barbecue pork (asado) which is also lean and meaty. I liked the plum sauce served with it. And a crispy skinned roast pork. Nice salty crust and luscious flesh (but the servings could've been made more generous). Their white chicken was steamed perfectly, very soft and succulent and I loved the ginger and scallion sauce.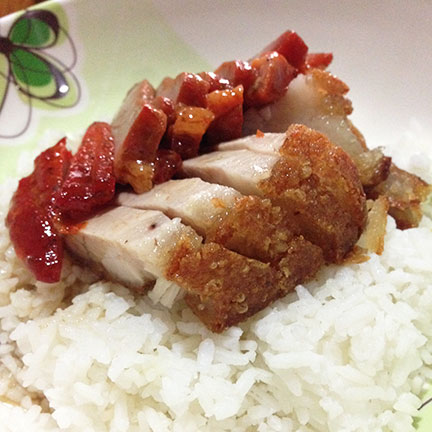 All meats can be served a la carte or atop a heaping pile of steamed white rice. They could have preferably used a more fragrant variety but, again, still worked. Noodles are also available.
We had a plate of jellyfish tossed in chili-garlic paste and served with century eggs while waiting for our orders. I found the jellyfish a little too soft for my liking. And though my other lunch mates enjoyed it, I prefer a little more bite.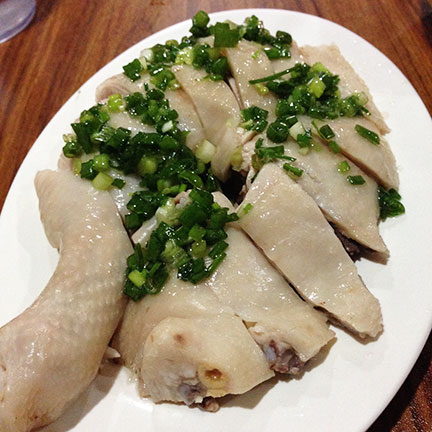 All in all still a good lunch. Very close to what you'd find in Hong Kong at a fraction of the price and minus the plane ticket. The rice toppings averages to about P160-P180 and they're quite filling already. Very reasonable.
It's a nice addition to the many other independent establishments along the Banawe stretch. Greasy floor, wooden stools, no ambiance whatsoever. But then again we just came to eat.
Tuen Mun Roasts
81 A Nicanor Roxas St
Sto. Domingo, Quezon City
LABELS: Anonymous Paul, Banawe Bound, Tuen Mun