By Anonymous Paul on 3 March, 2015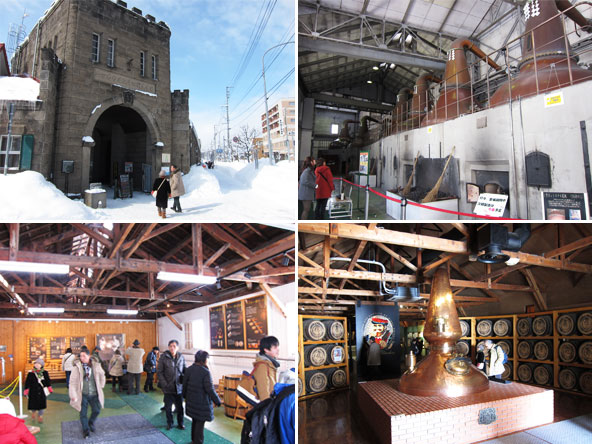 Sapporo is a great jump off point to nearby towns in the Hokkaido region. With some towns specializing in certain industries as agriculture, dairy farming and even wineries. Most of which were unfortunately closed for visitors as it was the height of winter.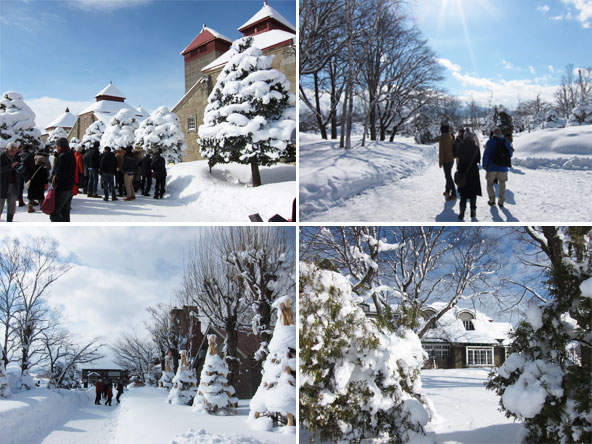 But we did manage to go to Yoichi, about 90 minutes by train, otherwise known as whisky town. Nikka Distillery produces their world famous Yoichi whisky here and their picturesque compound is open to the public for free tours…in Japanese. English speaking guests are given leaflets and a map to the facilities. Its not exactly as comprehensive as the Yamazaki plant tour wherein details of the processes and actual working stills were shown. The setup was more like a museum. But still enjoyable. The group basically made a beeline for the tasting room towards the back of the compound. There are actually two tasting rooms; one free but with limited samples. And one wherein you pay per shot but with a more extensive variety of bottles.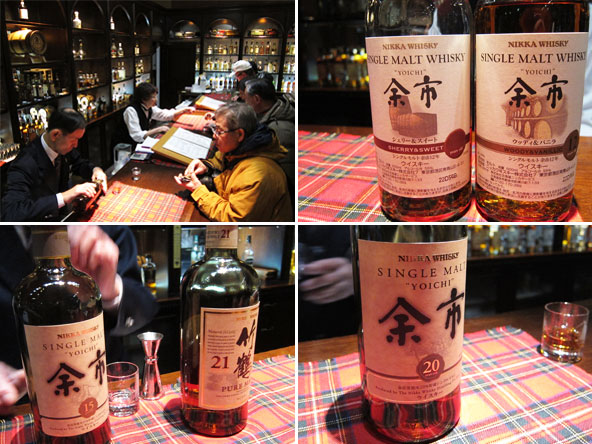 Was fortunate to try some 12's, 15's, 20 and 21. Some single malt. Some blended. I liked the sherry casked 12 which had a spicy finish. Nikka whisky is decidedly more bold and peaty compared to characteristically smoother and milder profiles of Suntory's Yamazaki. I compare these two because Masataka Taketsuru, founder of Nikka, first helped establish the Yamazaki brand as distillery executive before putting up his own distillery in this location. Quite an interesting story you can look up. *(You can shop for bottles at the gift shop; and I did get that 12yo Yoichi Sherry and Sweet bottle as I don't really see it outside much. But the best place to buy would probably be in the airport where it's tax free and unbelievably inexpensive. I got a Nikka Taketsuru 17yo, 2014's worlds best blended malt, for around Y3300.)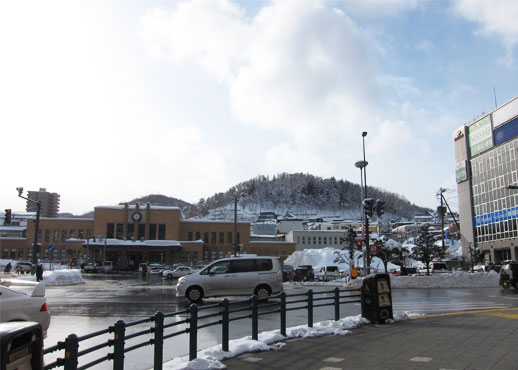 And so after about 5 neat shots of potent stuff I was sweating buckets under all my layers. And began to get hungry. Fortunately the group's next stop was at a port town called Otaru. A very quaint and charming place. Great to walk around. And if one wants to find good seafood in the whole of Japan, this is the place to be. Something about the cold water. Good thing the Sankaku Fish Market is located just steps away from the Otaru train station.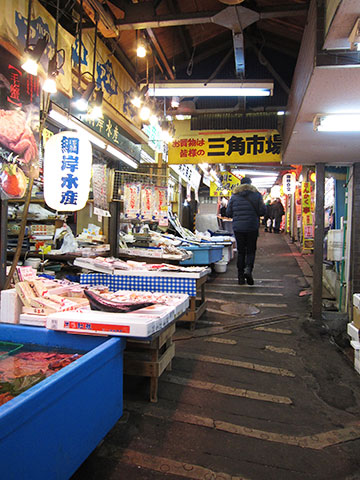 Here you find fish and seafood so fresh that the whole market does not even smell of fish at all. On one side of the narrow alley you'll find purveyors: buy your king crabs or whatever there. And have them cooked at the dining establishments opposite side of the lane.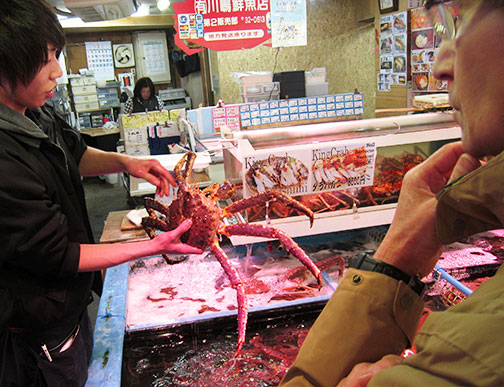 I had a donburi topped with squid, amaebi, a few kinds of fish roe, uni, and scallops. With miso soup on the side. We also shared a monster snow crab. Big and meaty but I think lacks the sweetness of our local alimango/alimasag.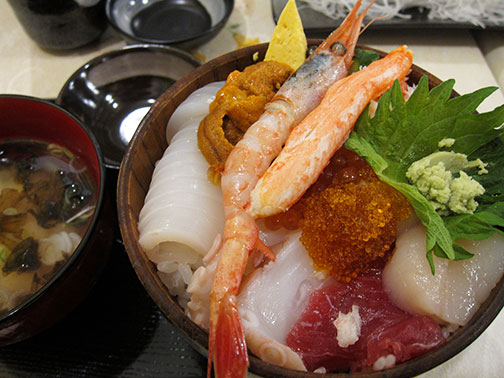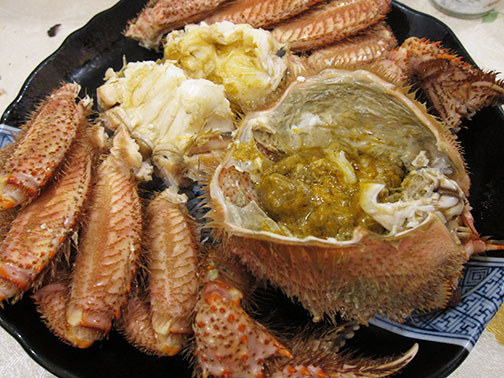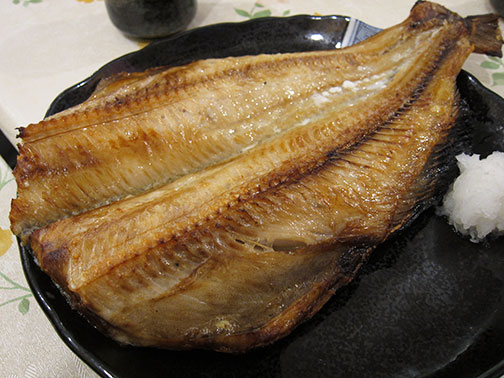 But what I really liked was a regional fish called shima hokke. Just simply salt cured and grilled. It did look like it was dried out but the meat was just unbelievably succulent and fatty underneath. Intense but enjoyable fish flavor.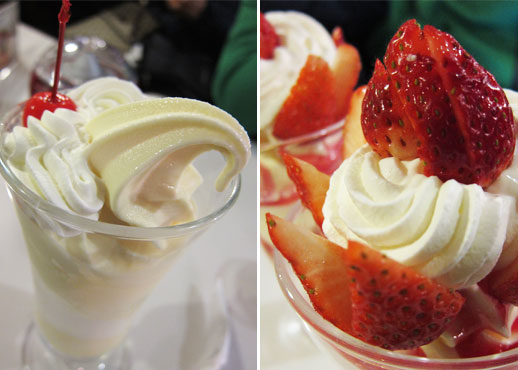 Afterwards we walked on over to Sakaimachi Street, a covered shopping area, where we stumbled upon Misono Ice Cream. Yes it was freezing outside but who cared. It seemed like a family run establishment. I had a cream parfait while the others had strawberry parfaits. I was in an ice cream sampling mindset as Hokkaido has a massive dairy industry. The cup of hot milk I had in the previous entry was so good in itself and I wanted to try more soft serve style ice creams. My cream parfait was not bad. I was sticking to vanilla just to be able to taste general differences and theirs had a rich eggy custard profile just like French vanilla.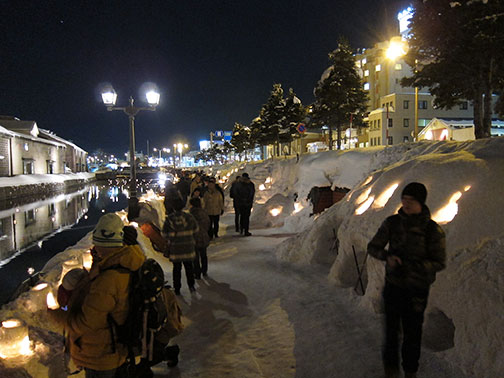 We then headed out towards the Otaru canal, where the Snow Light Path Festival was going on. A more romantic, ethereal atmosphere versus the frenzied and commercial Sapporo Snow Fest.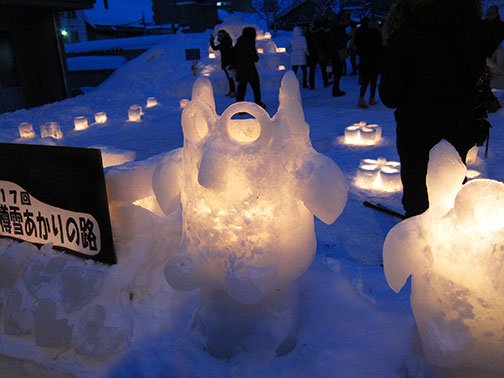 Here small snow carvings illuminated with candles line walkways, radiating a warm coloured glow. A nice visual break from the bleak white of the snow covered surroundings.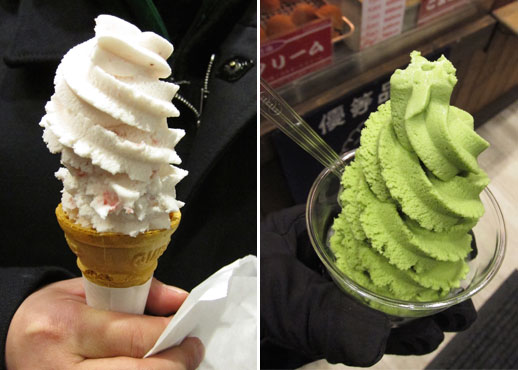 On the way back to the train station we had come across a Hokkaido Milk ice cream stand so we therefore concluded we had to sample this brand's offerings. Delicious strawberry soft serve and I had a matcha flavoured cup this time. Smooth, creamy with a little grain. Good but was looking for something more.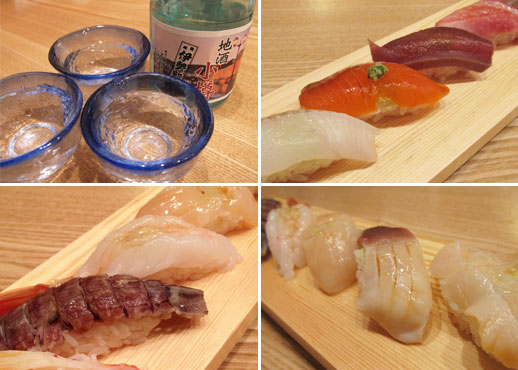 Fast forward a couple days after we found ourselves back in Otaru as we had booked lunch at Ise Zushi, a small one Michelin starred establishment. We had tried eating at the market and wanted to compare how sushi at this place would compare, given their access to excellent quality seafood. And we were not disappointed. Quite refined and sophisticated in preparation. The thickness of the fish, the sweetness/tartness of the rice, the amount of fresh wasabi…all taken into consideration. They actually advise not to use soy sauce, even though it's provided on the table, as the sushi comes already seasoned with salt. And you do get to taste the delicate flavors of the fish itself.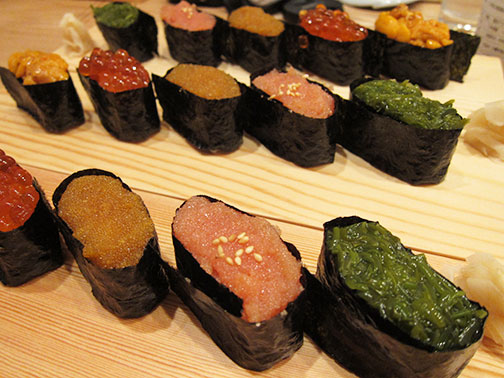 I liked how they serve using planks of pine. And how the 16 piece omakase ended with an assortment of fish roe. Amazing how the mantis shrimp had a smokey, almost meaty quality to it. And how the whelk had an almost crunchy texture when bitten into. But I was looking for the tamago at the end and we didn't get any. It was a nice clean lunch. And we needed something sweet. So guess what we had before getting on the train back to Sapporo?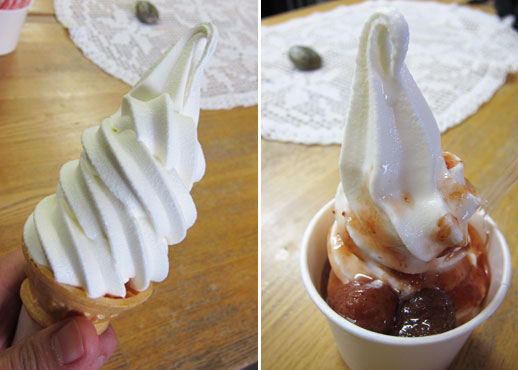 Ice cream. This time trying out Yamanaka Dairy Farm's offerings. Of which I found the soft serve I was looking for this whole trip. It just tasted of rich, naturally sweet, creamy milk. They also had these wonderful home made strawberry preserves they use for sundaes. Outstanding.
So if you ever find yourself in Sapporo, hit up the surrounding towns. And consider looking up Yoichi and Otaru.
LABELS: Michelin Stars, Otaru, Sapporo, single malt whiskey, Sushi, Whisky, Yoichi