By sanju on 9 March, 2015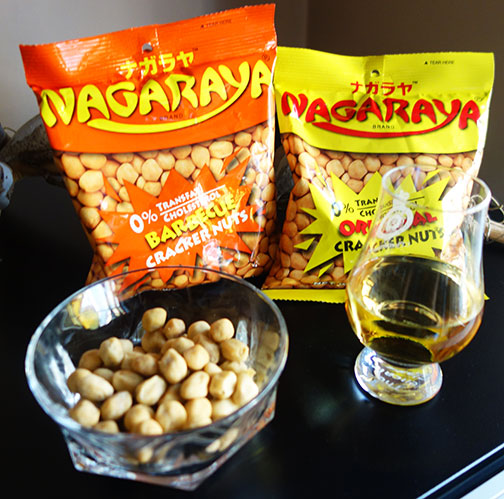 Crunchy…Various tasty Favors…Pairs well with Alcohol…Enough said.
Actually to elaborate just a little bit more, Nagaraya Cracker Nuts have been my all time go to snack, whether at home, away at the beach or any other junk food appropriate occasion I can think of. My favorite flavors are Barbeque and Original. For alcoholic pairings, I find the barbecue goes well with beer while the original pairs with spirits.
Most commendable, is the consistency of the product in terms of quality. As far back as I can remember I have never had a problem with this product. Never have I had a nut that did not "crack" the way that it should. If you haven't had a bag of Nagaraya recently, go for it. You will not be sorry.

Nagaraya Cracker Nuts
Available everywhere
LABELS: Guilty Pleasures, nagaraya, Sanju