By Kitchyart on 28 February, 2015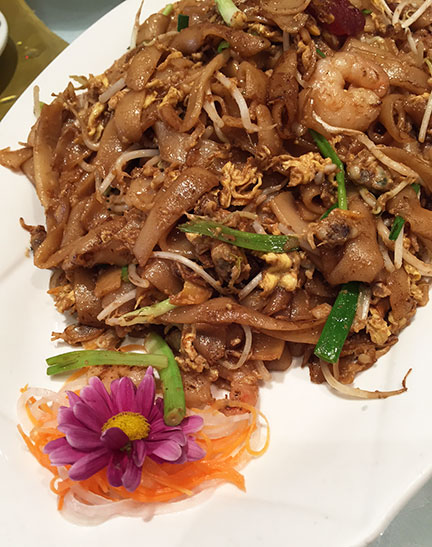 Nothing beats a dish that's cooked in a well seasoned pan. In our house, we call it the delicious dirty pan taste, it's like an old cast iron pan that's been kept 'dirty' for years.
I don't have this often but I love a good Char Kway Teow. It's a lip-smacking rice noodle dish traditionally cooked in pork lard and tossed in a sauce combination of dark and light soy, some shrimp paste, tamarind juice then topped with some bean sprouts, egg, Chinese sausages, shrimps and cockles. CKT started out as a humble dish prepared by fishermen and farmers, it's an all in one plateful of carbs, fat and protein rapidly cooked in a high heat wok.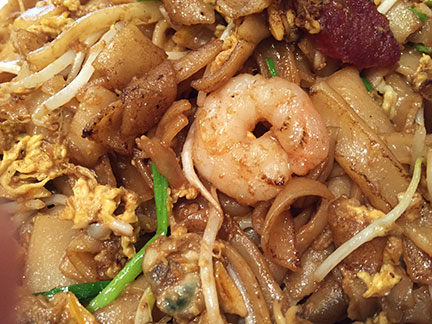 Tao Yuan offers a very wide range of Chinese and Singaporean dishes, while most people opt for their Hainanese Chicken and rice, my go-to order is their Char Kway Teow. You can smell this dish as the server approaches the table, that taste of the sweet and savory combination from the soy sauces, the crunch from the fresh shrimps and bean sprouts are just ooomph. I'm salivating for more.
Tao Yuan
508-512 General Malvar St.,
cor A. Mabini St.
Malate, Manila
Tel. (+632)522.7009
LABELS: char kway teow, Kitchyart, tao yuan