By sanju on 26 January, 2015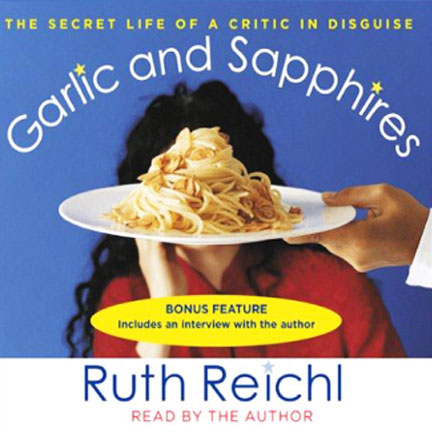 I have started to listen to audio books lately as I go to and from work. I find that it relaxes me and takes my mind away from the stress that driving in traffic brings. Last year, I was able to finish eight audio books with subjects ranging from history, fiction and Michael Jordan. Not too bad I would think since my commute between home and office is less than 30 minutes each way.
This year, I just finished listening to Ruth Riechl's Garlic and Sapphires. The book chronicles her experience as a critic of the New York Times. The book starts from the point where she was offered the job and ends right before she moved on to be editor of Gourmet Magazine. It also includes a few of her columns (The infamous Le Cirque Review takes center stage) and some recipes as well.
In a nutshell, Ms. Riechl talks about how the competitive the restaurant scene is in New York and how she had to don different costumes and assume different names just so she would not be recognized. One always thinks that being a food critic is the greatest job in the world. Who would not want to eat in the best restaurants for free? Aside from the obvious advantages, what got me the most is how she struck a balance saying that just like any job, there are downsides as well. What these downsides are, you will have to read the book to find out.
I heartily recommend reading this book as it is very well written, informative and even laugh-out-loud funny at times. I especially recommend it to want to be food critics, bloggers and writers as the book espouses how one's integrity is paramount above all.
Garlic and Sapphires: The Secret Life Of A Critic In Disguise
By Ruth Riechl
Available at Fully Booked or online at Amazon.com
LABELS: book review, Garlic and Sapphires, Ruth Reichl, Sanju