By Kitchyart on 30 January, 2015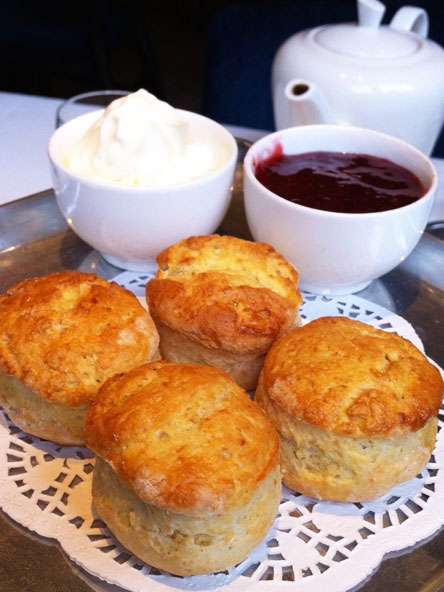 Most of you may have heard or been to Blackbird, the former Nielson Tower, Manila's first airport. Colin Mackay did a beautiful job creating a lovely art deco dining space that looks gorgeous both day and night. I've been to Blackbird for dinner and I am all praises with the way they prepare their dishes; Mackay's restaurants are all consistent in food and service.
Blackbird is one of the hottest tables in Manila since it opened, so it's always best to call to reserve. Perhaps it's part of aging graciously, but I prefer a more intimate setting when I go out to see friends.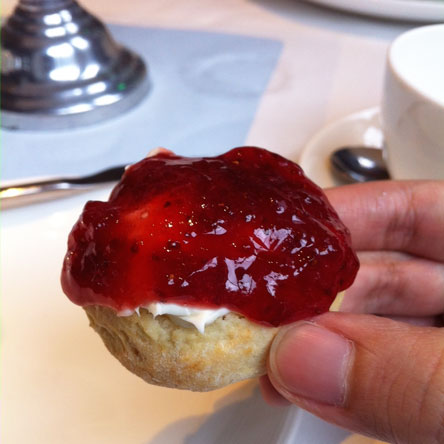 If you're like me, the best time to visit is in the afternoon for some tea. Blackbird serves afternoon tea between 2.30 to 5pm. I've come here a couple of times for the Cream Tea; which consists of 2 Scottish scones, clotted cream, homemade strawberry rosewater jam and your choice of tea. The scones are a little on the small side (English scones are slightly larger than Scottish scones) but never mind that since they serve generous helpings of clotted cream and jam. And honestly, the cream goes well with almost anything. I just didn't want to be a total glutton and add some of the cream into my tea (it is called cream tea after all).
It's nice to observe Blackbird transition from day to night. If you can, stay after your tea and start the night with some cocktails before the dinner crowd starts pouring in. It'll be worth your while.
Blackbird
Nielson Tower, Ayala Triangle Park,
Makati Avenue, Makati
Tel (+63.2) 828.4888
LABELS: Blackbird, Clotted cream, Kitchyart