By Anonymous Paul on 1 December, 2014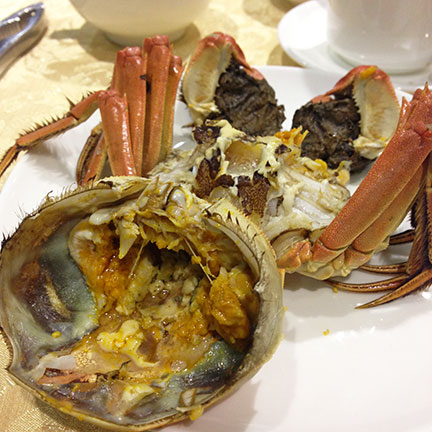 I guess we were just in the right place at the right time. I was in Hong Kong a few days ago for work and we had finished early one day. We had never tried hairy crab before and decided to get a hairy crab tasting set at Wu Kong via heads up from Jin.
Composed of five courses consisting of: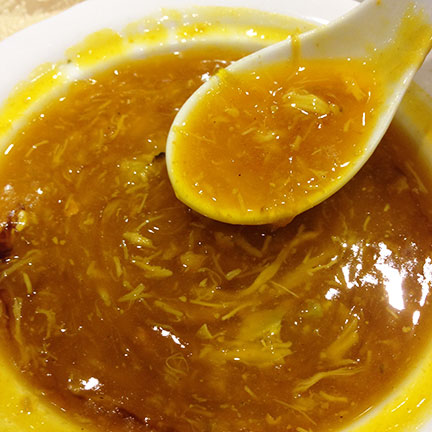 Braised hairy crab meat in shark's fin soup. Thick glutinous crab soup. Sweet and very rich from the crab fat.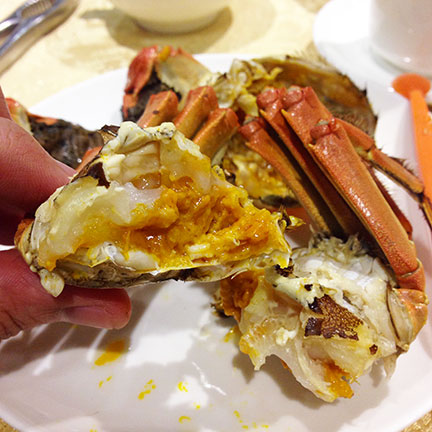 Next came the steamed crabs; which is the best way to eat them. It came with a sweet vinegar dipping sauce but preferred to eat the crab as is. There really is not much meat in one crab. As for the flesh, local crabs are much more sweeter in flavor but it's the roe that sets it apart. There is so much of it (relative to the crab's size) and the texture is so rich, creamy and gelatinous. It spreads on the mouth like lipstick. Almost custard-like in a saffron hue. Deadly.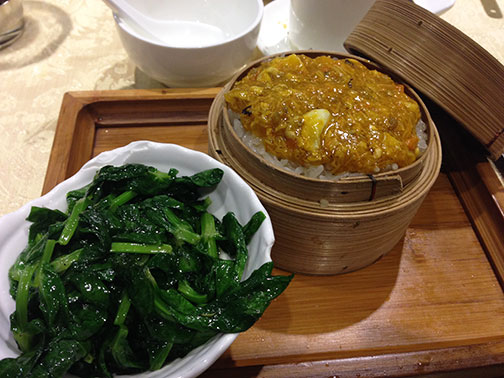 Next dish was steamed hairy crab meat atop glutinous rice with a side of wok-fried pea sprouts. So simple yet delicious for both components. The vegetables were so fresh and the rice didn't overpower the crab flavor.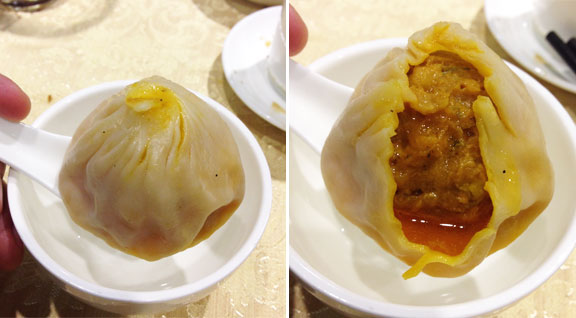 A huge xiao long bao came next; almost filling a small soup bowl. Tearing through the skin one again sees the saffron coloured fat staining the luscious pork filling.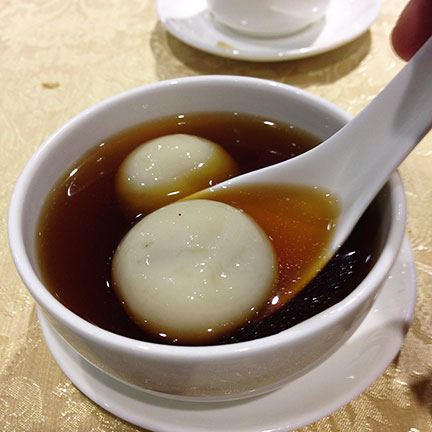 Hairy crabs have a cooling effect on the body and dessert was quite apt to warm one up. Gooey rice balls filled with black sesame paste in a hot ginger soup. Sweet, mildly spicy and it did quite balance the meal out.
Hairy crab, why have we only met now?
Wu Kong Shanghai Restaurant Website
LABELS: Eating in Hong Kong, Hairy Crab, Hong Kong, Wu Kong