By Anonymous Paul on 6 November, 2014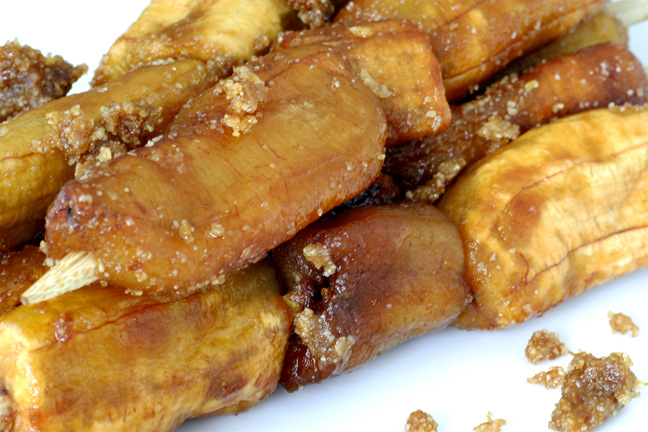 Table for Three, Please started in 2007. A mere 7 human years but quite a dinosaur in blog years. I'm not an expert on metrics and online statistics but according to our web traffic tool, we've attained one million hits this November 1 weekend. I'm not sure if we were supposed to reach that figure earlier as we've changed urls, formats, site designs, hosting and whatnot over the years; if those are factors at all . And to put things in perspective, what we attained in like seven years probably took some younger and hipper celebrity food blog a total of several weeks to reach.
But a million is a million and we'll take it, dammit. I used to write about things in general before I came onboard in 2009. I had a separate personal blog and was recruited by Franco because my name kept popping up in comment sections of other food blogs. And now all I write about is food. Which is good and bad I suppose.
But I have always been particular about food; where and what I eat, how it's prepared, where it's sourced and origins. I'm a little obsessive like that; a bit of a purist (which, again, can be good and bad). And so when I write about a certain place or food I explain why I like it or not; I find an "it's alright" or "ok" description doesn't really provide much information. I like sharing simple, solid recipes as well; just to show you don't have to go out of the house to get good eats most times. I like seeking out holes-in-the-wall and small independent places serving honest food as they probably need more help getting their businesses out there versus all these large international chains coming in. I like sharing what I've eaten in travels; mostly down to earth cuisine on streets and markets which I really enjoy. Of course people may or may not agree with my views but at least I'd like to think I help form opinions. Which is the entire point I guess.
It's funny as we were in a dinner the other night and the question came up if we wrote with a scoop in mind. Do we want to be the first to write about a new restaurant? We almost always never are. But if it's worth writing about then it'll end up in one of our pages. Eventually. My posts serve as a journal of sorts for me and primarily I do write for myself; not necessarily an audience. I honestly don't even know if people still read or just look at the pictures. But I get surprised or am appreciative when I find out some people have tried a certain place they read from the site. Those who know what I do always ask if we make a profit off the blog. And the answer is no. It's not quite a money pit but all the meals we pay for and expenses for the site (hosting and design/redesign, etc…) we shoulder. Which is why we all have day jobs; we'd definitely like to write more entries if we could. But it has become sort of a personal advocacy to espouse authentic eating experiences and appreciation of food in general. I feel I still enjoy doing it and so writing will continue.
I remember being tasked as the newbie years ago to think of the monthly theme. I suggested we do street food and wrote about banana que, of all things, as a first entry. I guess I wanted to show how simple food done right will always be better for me. And it still does.  In fact re-reading the entry makes me crave for some banana que now.
Quite the coincidence that hitting this mark falls in the Thanksgiving month. We truly do have a lot to be thankful for. To be able to meet amazingly talented people, to be able to experience and share great meals, to be able to somehow help in someone else's discoveries (I think), to be able to connect with likeminded people and making lifelong friends along the way. Thank you to all who have kept reading Table for Three, Please. And you reading this now.

LABELS: Anonymous Paul, one million hits