By Kitchyart on 26 November, 2014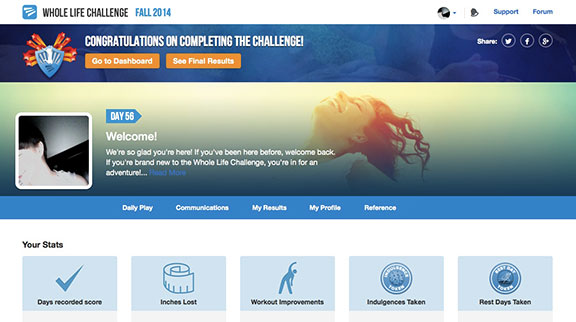 A little over two weeks have passed since the Whole Life Challenge ended. During the 8-week period, I've only lost a few inches. The best experiences I had during the challenge is that the bloated feeling was gone, I slept better and doing stretches daily (apart from practicing yoga) made my body felt more pliable when I go for physical therapy.
Despite the WLC being cool about allowing participants to earn cheat meals and exercise-free days, 8 weeks is a good span of time to learn how to be mindful of our daily intake. I notice now that if I eat a lot of cheese, pasta or sweets for 2 days in a row, I feel a little sick and bloated. It's an interesting journey and an ongoing learning curve, I still have a long way to go with my personal goal. My siblings lost a great deal of weight and we all agreed to sign up for the next challenge in January 2015. Christmas is just a few weeks away and we could all use a break after the holidays.
We can't deny that our culture revolves around food but it can be hard to keep up with all the merry making. We all need to take a break from time to time. Even Sanj took an eating break last year and his liquid diet was much more extreme than my challenge.
When was the last time you did something good for your health?
LABELS: Kitchyart, Whole Life Challenge