By Kitchyart on 14 November, 2014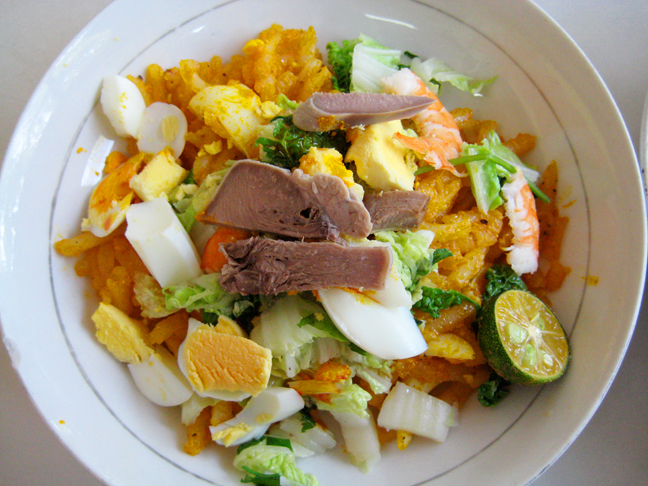 When I used to be just a reader of this blog, I would purposely not check the site for months and go on a binge catching up on what's good to eat. I had no idea who started it all, but I was in awe with the food shots and great writing.
I became such a fan that I even signed up for the first dinner to get a glimpse of the people behind the blog. I forget the name of the dinner but it was a charity event at M Cafe. An eight-course meal prepared by Chef Sau del Rosario; the menu originally created for Chef Ming Tsai during his Manila visit. It was a pleasure to meet Franco; he sat us (I was with my friend, Chinkee) with Sanju and C… Little did we know that it would be the start of a wonderful relationship, we talked a lot about food and soon after we all exchanged numbers and started having dinner and drinks from time to time.
A year or so later, I get a random text from Anonymous Paul (AP) asking if I was interested to write for the blog. I was so ecstatic at the idea of writing but felt I didn't have any experience in writing. I even joked with AP that I could only eat a lot and if that was the only requirement needed to join the world of food blogging. AP and I knew each other from before but I had no idea he was part of it. I even tried offering the slot to another friend because I was so hesitant and fearful that people were going to judge me harshly in every post. I took such bad photos with my first post that we had to scrap it and rewrite a new one. Still, photos were not great, but it felt amazing to finally have something up on the internet and be part of this solid group.
It's been over four years since I've hopped on board; the trio have gotten so close through the years and I am grateful that the blog is still going strong. We have our readers to be thankful for for keeping us alive and we wouldn't be here without them. It's such a privilege to witness our local food scene boom through time and it's nice that we somehow play a little role in it, too.
As I scroll though old posts, I am quite sad that Rosy's Pancit Malabon decided to close shop, but I shall cherish those childhood memories forever. My favourite post is a recent one by AP, when we did a road trip to Pampanga, it truly sums up our appetite and love for food. Cheers to tableforthreeplease.com and here's to a million more hits!
LABELS: Kitchyart, one million hits