By sanju on 24 October, 2014
If you are a regular reader of this blog, you will remember when I first wrote about Jim Araneta a few years ago. The craft beer market at that time was in its infancy and Jim had a small office that supplied a few craft beers. After a few months, he opened a small bar and retail space in the Paseo de Magallanes complex called The Bottle Shop. It was cozy, with picnic tables and an ipod dock speaker system that played music. Aside from craft beers, there were a few cold cuts and cheeses that could be ordered in house or if one was really hungry, food orders could be placed from neighboring restaurants.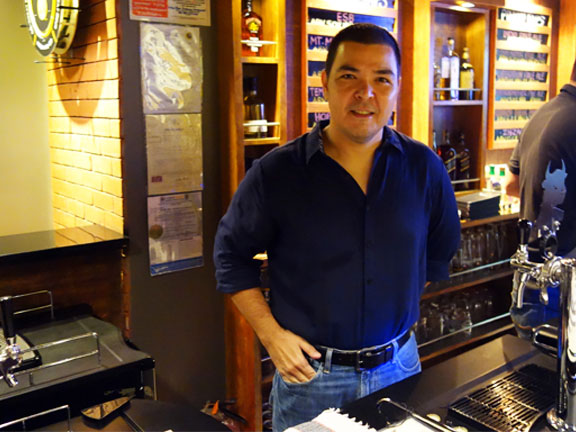 Fast forward to the present, our local craft beer culture has blossomed with many great breweries coming up like Katipunan, Craftpoint, Xavierbier and Crows to name a few.  The bottle shop has also evolved into a more conducive space with a more professional setup that now includes thirteen craft beers (both local and imported) on tap. Plus, there are a couple of flat screens showing the latest sporting events and a new food menu that includes a few paninis and tapas as well.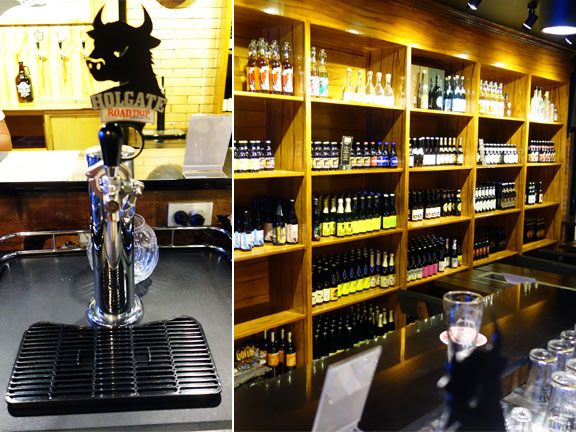 My favorite nights are always Thursdays when Global Beer Exchange hosts Thirsty Thursday. Special limited edition beers or beer flights are usually available only on these days. I enjoy myself on these nights as I get to sample some of the best brews that the world can offer. Sometimes, there is a resident DJ that plays 80's tunes that always gets the crowd going.
I only wish Jim the best as his venture grows. I know that he has had his share of headaches in the months past, but he has kept on. This only bodes well for all beer lovers out there.
Global Beer Exchange
Tritan Ventures Building
Paseo de Magallanes Center
Magallanes, Makati
Tel. (+632)895.6175
Open 1 PM-2AM, Mon-Sat
LABELS: Craft Beer, Jim Araneta, Sanju, The Bottle Shop