By Anonymous Paul on 7 October, 2014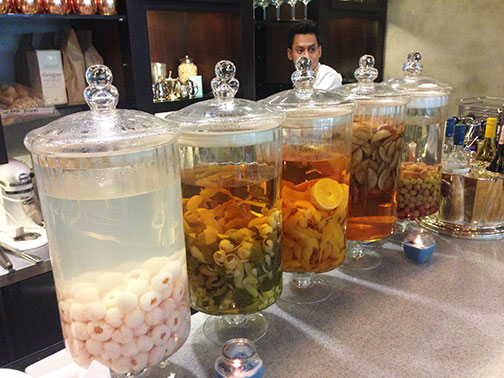 I recently had a couple of meals with some friends over at CDP (Chefs du Partie) at the Power Plant Mall in Rockwell. It's a new restaurant just beside Mamou Too. With Malou Fores, Katrina Alcantara and Kristine Locsin, all successful food entrepreneurs, partnering on this venture. Straight off, the feel of the place was very tasteful. The menu thoughtfully curated; filled with dishes from around the world. It's not really a place to sit down and have a full-on meal; but more to have small plates along with their just-as-curated wines or their cocktails made from their house-made fruit & gin infusions. (Of which on a recent visit my favorite was a lemon-lime-kaffir infused gin that went excellent with tonic.)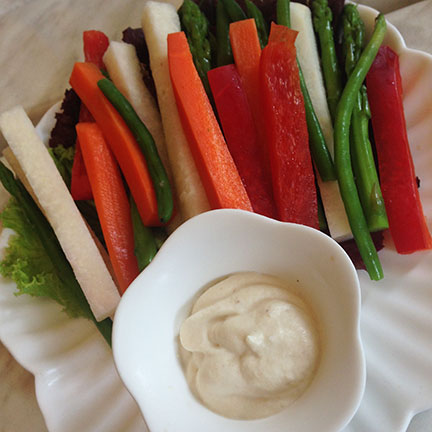 As for food, I've been fortunate enough to have tried a few items. Though I was a little underwhelmed with the bagna cauda. Essentially vegetable sticks with a creamy dip. I prefer a more robust anchovy and garlic hit with bagna cauda and this was really on the subdued side. A little sad. For me, nothing really remarkable.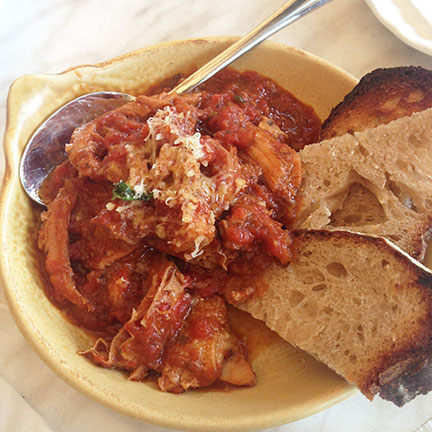 But the tripa (tripe) was delicious. A really balanced version of callos with a thick, noticeably naturally sweet tomato sauce. The offal itself was tender and had that slight hint of game. Served with thick grilled sourdough bread that I understand is also home-baked.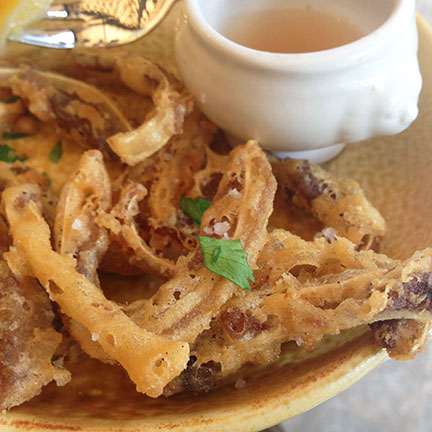 The pig's ear fries were also unexpectedly good. I mean how many places already serve fried pork products. But this was obviously twice cooked. First boiled or stewed till tender then fried. It's coated in a light, tempura-like batter that provides a crisp outer layer. I could also pickup a faint anise/five spice note. The fat just melts in the mouth and you get another layer of crunch from the cartilage. Some salt and a squeeze of lemon and this is just the perfect drinking finger food. Another fried item I had sampled, but not pictured, was the fritto misto; squid, anchovies and shrimp lightly battered then fried. Sounds simple but the seafood tasted so fresh and remained tender under the crisp coating.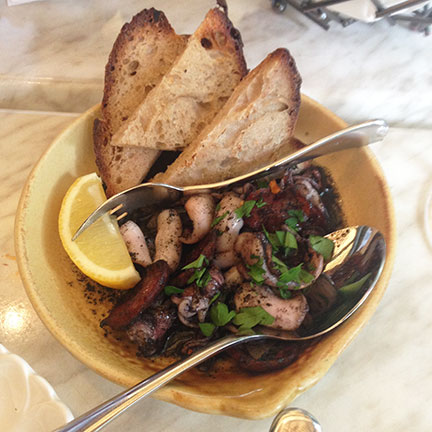 We had also tried the black stew, consisting of squid in lots of olive oil and sweet peppers. Quite nice as well but couldn't help comparing it to Abe's sinuteng baby squid. Which is just as nice at less than half the P455 price. Of course there would be differences in the ingredients used, but you know…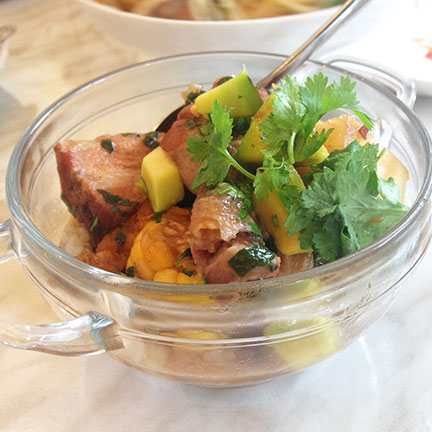 The sancocho was also very good. Like an amped up version of pochero and prepared low and slow. Pork belly, trotters, chicken, sweet corn and other good stuff just stewed till gelatinous and then topped over this risotto-like base underneath. Quite hearty and satisfying.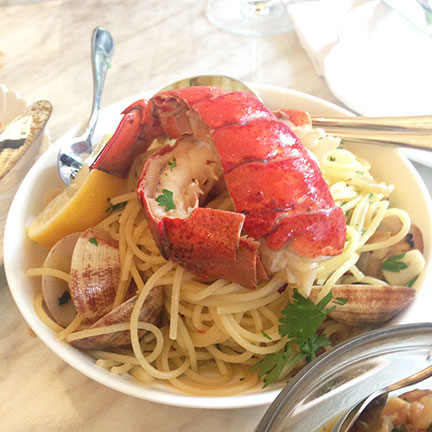 We also had the lobster vongole, quite similar to the vongole next door at Mamou but obviously uses more premium ingredients as that perfectly cooked whole Maine lobster tail on top. I could also pick up fennel and/or Pernod in there. I'm not a big pasta person but this I like.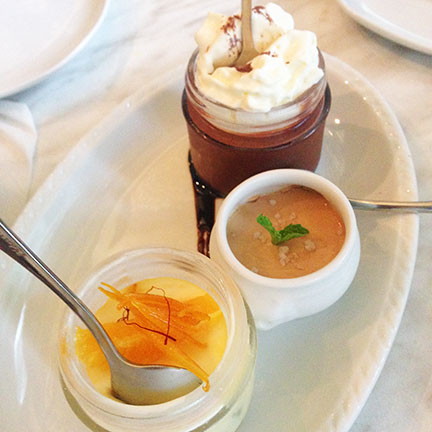 For dessert I had only tried the triade, a dessert sampler. And upon suggestion of Malou; to taste from left to right. Starting with the saffron panna cotta, then the salted caramel pots de creme and finish with the red wine dark chocolate pudding. All very good. And very rich. I liked the consistency of the panna cotta, which was curd-like as opposed to the over gelatinized versions usually available. I also appreciated how the bitterness of the chocolate came through in the pudding and wasn't so sweet. I had some leftover Malbec left in my glass and that paired quite well with it.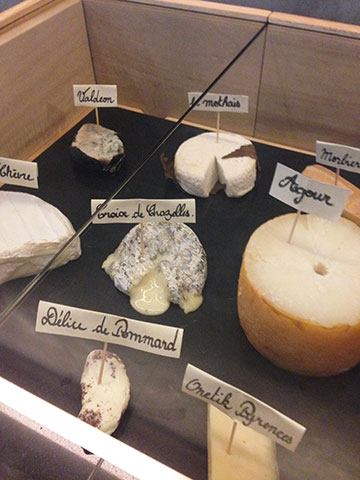 Based on a couple visits, what I could infer was of CDP's focus on simple dishes and cooking them really well. There is no question on quality of food and preparation. Service is also quite efficient as with any of Malou's restaurants. And it reflects on the prices. It's not terribly unreasonable though; for an average group of five it turns out to about P1300-1500 per head (including wine/cocktails). It's just not that type of place where one can go as often as one probably likes for drinks. But I would like to return to try different items on the menu as the pork knuckle and duck confit. And more importantly get to further sample the artisanal cheeses they bring in. On another visit we had tried some crumbly and pungent blue Valdeon, a luxuriously silky le Mothais made from unpasteurized goat cheese and a semi hard Agour made from sheep's milk. All quite excellent; but they had run out of that incredibly runny one pictured on top. You…I will be back for you.
CDP
G/F Power Plant Mall,
Rockwell Center, Makati
Tel: (+632) 556.4454, (+63.917) 832.9828
LABELS: Anonymous Paul, CDP, Malou Fores, Restaurants