By Anonymous Paul on 22 September, 2014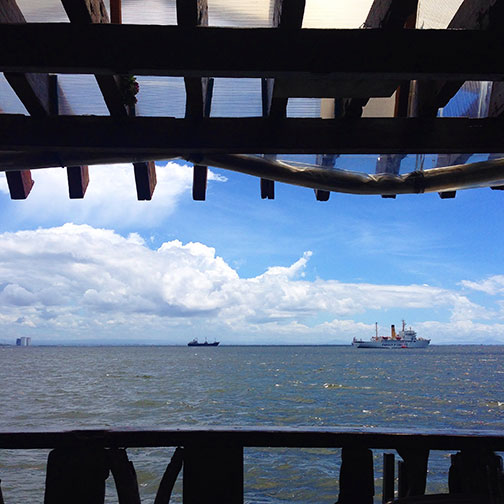 Harbor View unfolded as quite the surprise. I don't get around much in the Manila area. And when a family event was scheduled for Sunday lunch at the repurposed dock/pier I really didn't know what to expect. But when we arrived, I instantly got it. We took the tables at the end of the long walkway and it was just like being transported somewhere far from the city. It was noon but the constant breeze (and occasional gusts) kept everything pleasant.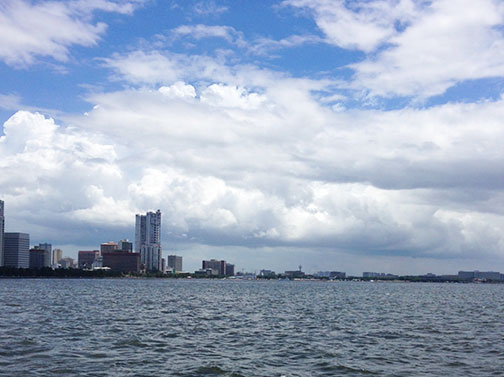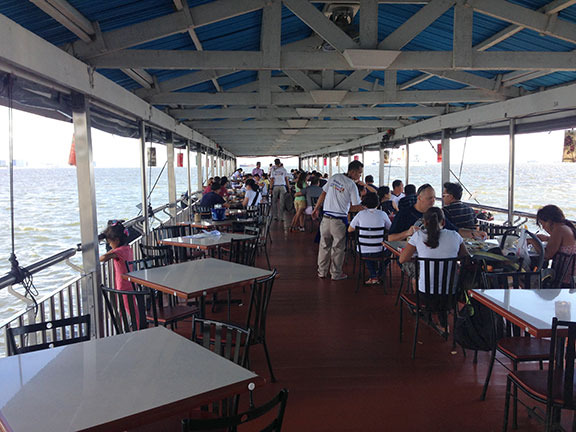 There really is something about the salty sea air that whets one's appetite. Harbor View is that type of place that serves a wide variety of cuisines, from sashimi to sotanghon, to keep tourists happy. But there are also holding tanks out front where you can select live fish, crabs and lobsters to have prepared as one fancies. Much like in a dampa style eatery. We had a more Filipino-centric menu prepared consisting of grilled kingfish, bulalo and gising-gising among others. Which I found pretty much standard.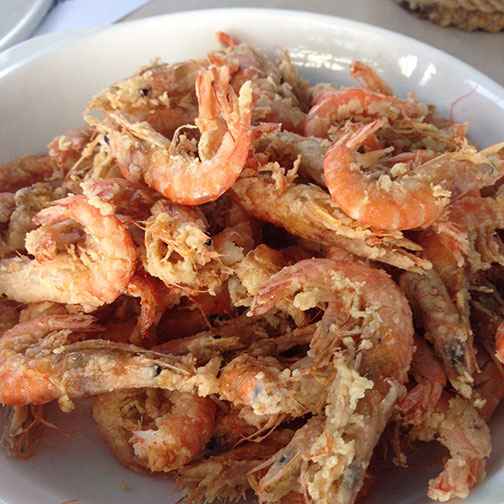 The standouts for me, however, were the nilasing na hipon (fried till all parts of the shrimp were crisply edible, unbelievably fresh shrimp as well), and the crispy pata (gelatinous and meltingly tender flesh beneath that crispy skin). Of course with a ton of white rice. The desserts were not bad as well. We had some decadent chocolate cake with hints of espresso and rhum and swimming in caramel sauce.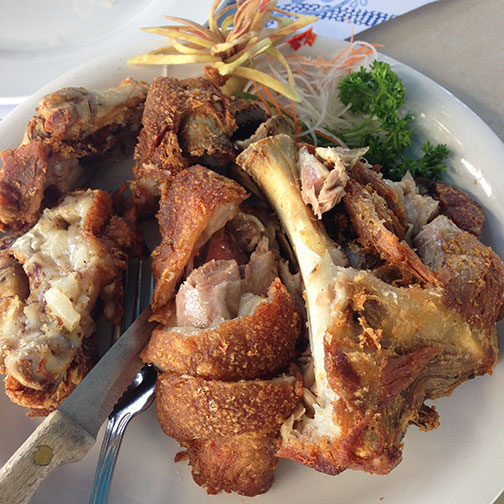 There was just a relaxing, unpretentious atmosphere to the place. And if noontime was enjoyable enough, I can just imagine how soaking in the famous orange sunsets of Manila Bay would be like sitting on that dock with a cold one. With that faint whiff of diesel in the air from the tankers out front. It's part of the whole experience.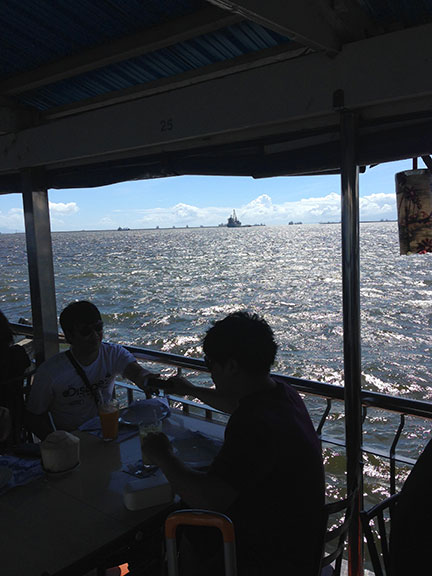 Harbor View Restaurant
1000 South Drive
Rizal Park, Manila
Tel (+632) 359.0570
LABELS: Anonymous Paul, harbor view, Manila, Manila Bay